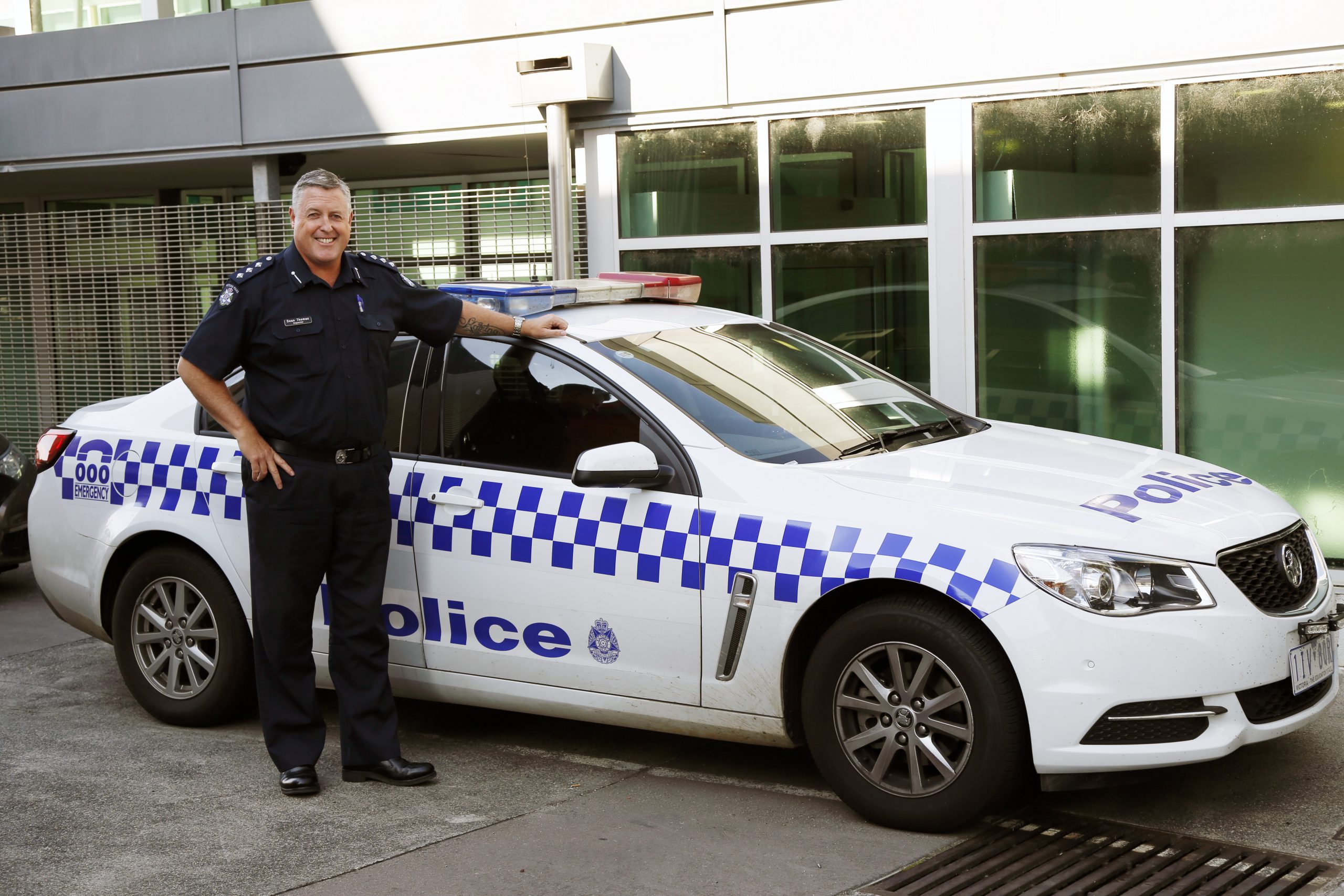 Latrobe Valley residents will be given a chance to voice their concerns at a community safety forum headed by the region's top cops next month.

Police hope to engage the community at the forum and discuss concerns regarding safety and crime, and provide an open platform to ask questions. Latrobe Inspector Dean Thomas said it would help police identify areas of concern across the Valley and where best to deploy resources.
"We see all too often that people's dealings with police only occur when an incident's happened," Insp Thomas said.
"What we want to do is try and rectify that and give people the opportunity to speak to police before something goes wrong."
The forum will be chaired by Insp Thomas and Local Area Commander Inspector Rob Wallace with a number of senior sergeants from across each of Latrobe's three 24-hour stations.
One area of concern for many people across the region is vehicle crime.
"It's a real issue for us," Insp Thomas said.
"Through offender debriefs that we conducted, we've learnt a lot of these offenders will go around and try 100 doors a night and they'll just get into the cars where the doors are unlocked.
"We want to talk about that, because I know people think if the car's in the driveway or if it's behind the gate it's okay.
"We need to remind them that it's incumbent to lock their cars."
It's much the same for residential burglaries.
Insp Thomas said police often found that offenders would go from house-to-house until they found an easy access point to break-in.
But it's not just thefts and burglaries that's expected to be discussed at the forum.
"We want to also talk about some initiatives that are underway like the Mental Health and Police Response Unit that's been running since last year," Insp Thomas said.
"We've seen some really good results because mental health is a problem right across the community and it doesn't necessarily discriminate."
With the recent appointment of a senior sergeant to oversee the police response to family violence incidents across the division, Insp Thomas said family violence would likely be a talking point of the forums as well.
Two forums will be held next month, an afternoon and evening session, to allow people from all aspects of the community to attend and voice their concerns.
"We're conscious that some people will be working during the day and some people don't want to go out at night," Insp Thomas said.
"We're trying to cater to the maximum amount of people we can and it's all about opening up that conversation and giving people the opportunity to say a few things and for us to listen."
The Latrobe Police community safety forums will be held on Tuesday, 23 May from 1.30pm to 3pm and 7.30pm to 9pm.
For more information phone Morwell police on 5131 5000.