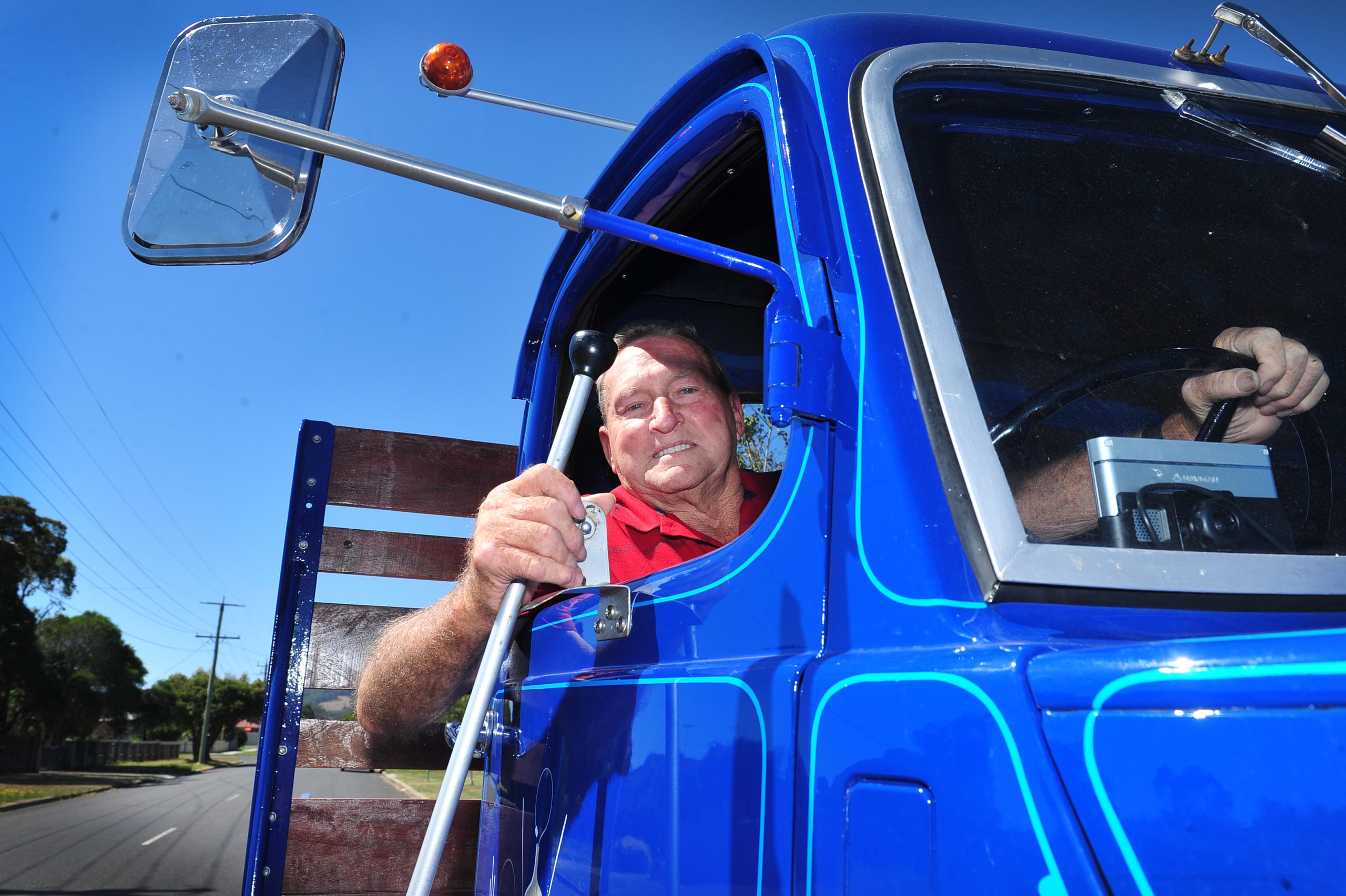 From hauling timber and fish from Orbost and Mallacoota to Melbourne in the 1960s to operating a dredger at Loy Yang's open cut mine in the '80s and '90s, transport is in Max Devlin's blood.
Growing up, Devlin always knew he wanted to drive trucks – it was the only job he wanted to do. His brother drove trucks, as did his father.
"I started driving with McMullens Transport out of Orbost in 1959, I worked there for 10 years hauling timber and the occasional fish run from Mallacoota (to Melbourne)," Devlin said.
"(The fish was) in boxes in those days with ice to keep them fresh – in other words they weren't in a refrigerated trailer. We simply loaded them onto the truck and threw a tarp over them. It was old school."
Devlin, now 78, admits trucking and life behind the wheel in general has changed a lot since he started driving almost 60 years ago.
"Back then McMullens were operating a fleet of Leyland cab-overs out of Orbost. They were new at the time but they were bloody hot, very agricultural and pretty rough."
"They had heavy steering and almost blew your ears off they were that noisy. You sure knew you'd been driving one after you clocked off for the day"
In the early '70s McMullens was bought out by Mayne Nickless, one of the largest transport companies in Australia at the time to form 'Intermodal'.
"I moved to Melbourne and drove a Kenworth tanker for them and delivered jet fuel to the RAAF Base at East Sale," Devlin said.
"It was a day-round trip, it was a pretty good job. The loading and unloading was easy and the road was quite comfortable.
"When I was filled with fuel at Melbourne at Mobil out at Yarraville, they would seal the tank to prevent contamination from things like dirt and water and anyone tampering with the fuel."
From there, Devlin had a number of general cartage jobs including delivering brick sand out of Dandenong in an International Loadstar he purchased second hand and running Melbourne to Sydney for several years delivering everything from household goods to groceries in a 760 series petrol Dodge.
After running interstate for several years Devlin moved to Trafalgar in September 1975 where he operated a concrete agitator around the Latrobe Valley for Pioneer Concrete before joining the State Electricity Commission at Loy Yang in the late 1980s.
"They were just in the process of privatising Loy Yang and after a short time they started to put off a lot of people," Devlin said.
"Fortunately I was moved into the dredger driving stream where I operated everything from dump trucks to bulldozers to loaders to one of the four dredgers."
"You had to be on the ball at all times, the biggest one weighted about 4500 tonnes and you could dig about 600 tonne of coal and hour – it was a surreal experience to see it in action. "
"You used to be able to take friends and family in and around Loy Yang when I first started. If my brother came down to visit I would take him for a drive around the mine and show him about. Nowadays it's not that easy. I couldn't even get in there."
Devlin, now retired, is a member of the Trafalgar Truck Restorers Club. About three years ago he purchased a 1948 England-built Dodge Kew.
"I take it to shows, I take a lot of pride in it and it keeps me in the game and it's an interest for me."
"Eventually I'll have to sell the truck, by the time I'm 80 I reckon I'll sell it but I'll enjoy it for the next few years anyway."