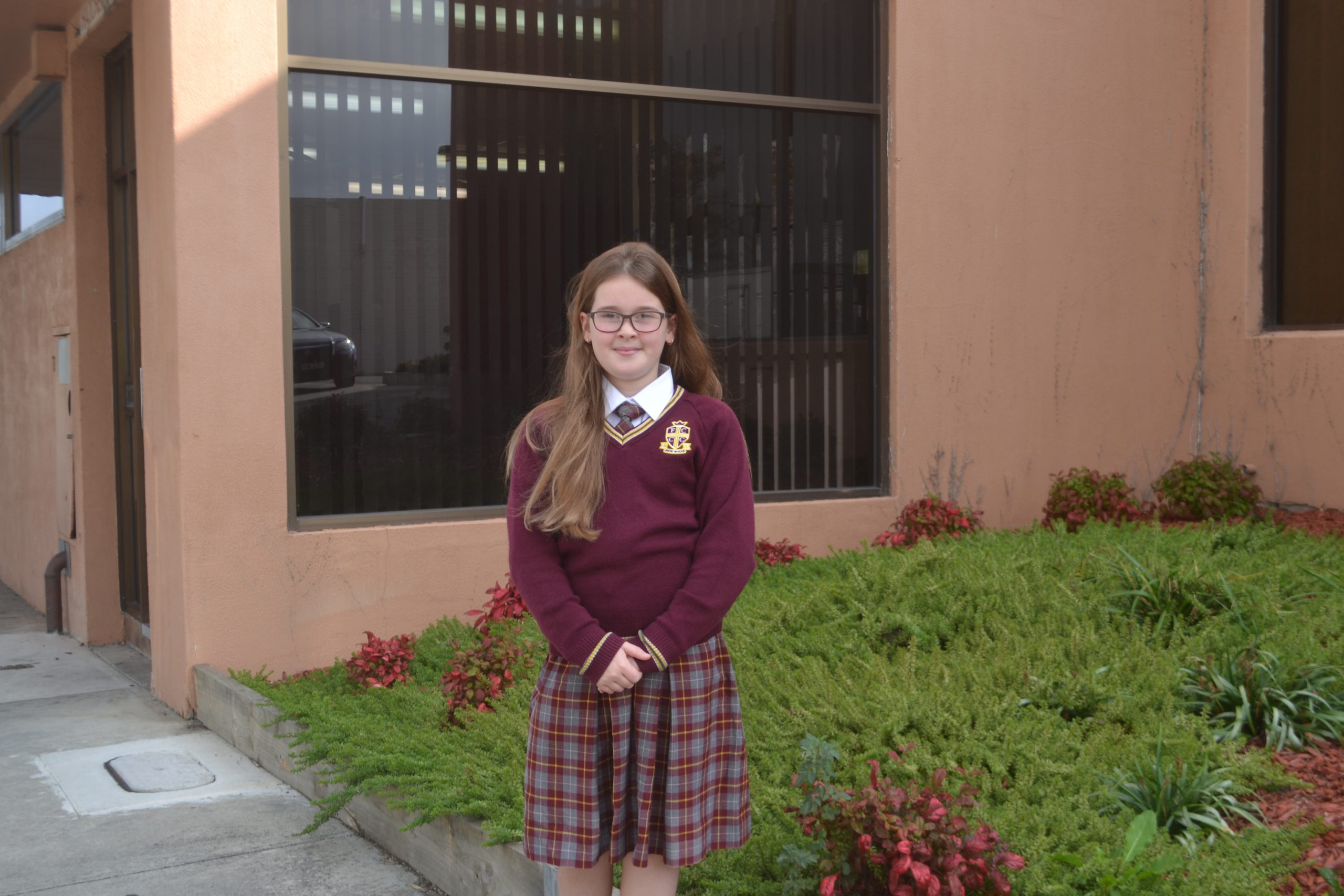 At 132 centimetres tall it is amazing to think how huge Hollie Gibson's heart is for others.

Next Friday, Hollie will donate 35cm of her hair to Wigs for Kids to support children who have lost their hair due to various medical issues, including cancer.
On the same day, the grade six student will also host a fundraiser for the Latrobe Regional Hospital Cancer Care Centre through her school, Flinders Christian Community College.
As well as organising the fundraiser, Hollie is also raising funds for children's charity Variety and has so far raised $1015.
Hollie felt compelled to help other children after her younger brother Sam was diagnosed with a rare intellectual disability.
Her mum, Sallie Gibson, said her daughter was a compassionate and caring child even at the young age of five when she would ask for money to donate to the homeless.
"She's very little but her eyes are open to the world around her," Mrs Gibson said.
Two months ago Hollie's family and friends helped her raise $260 during her mum's birthday celebration, which was donated to the LRH cancer centre.
Hollie said she spoke to school officials who accepted her idea for the 28 April fundraiser.
On the day of the fundraiser students are urged to wear 'crazy' outfits and have their hair sprayed at lunchtime by the school captains, all for a small donation.
The community is welcome to participate, but should phone the school first.
"I have seen girls (with cancer) with no hair… and I feel sad," Hollie said.
"They have to go through machines that are helping them but are also taking something away from them.
"When you ask them how they feel… (they give you a sense that) they look different."
To participate in the 28 April fundraiser at Flinders College phone the school on 5173 0500.
To donate to Hollie's Variety fundraiser, visit her Everyday Hero page at communitygiving.everydayhero.com/au/hollie