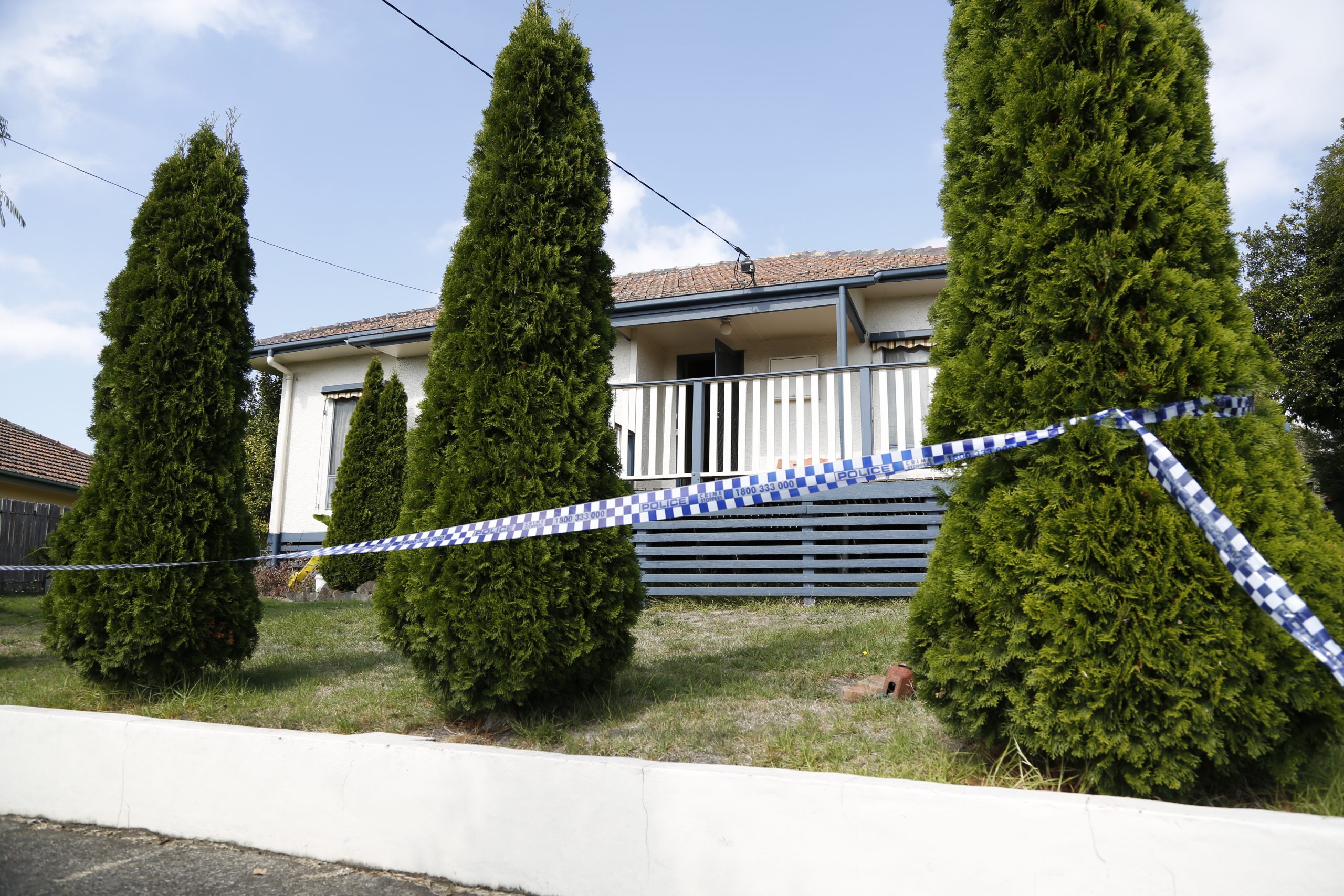 Morwell police located a large quantity of stolen goods and drugs after checking a vehicle on the Princes Highway in Morwell about 5.30am on Monday.
After speaking with the occupants inside the vehicle police discovered the car was allegedly stolen.
Police allege they found a large quantity of ice and cocaine inside the car.
A 24 year-old man and a woman in her 40s, believed to be the man's mother, both from Churchill, were arrested and taken to Morwell police station.
Police then executed a search warrant on the family's house in Churchill, where they allegedly found several marijuana plants and stolen property including a car, motorbikes and tools.
The 24 year-old man was charged and bailed and will face court later this year.
The woman in her 40s was charged and remanded in custody.
Drugs found
Morwell Divisional Tasking Unit have uncovered a drug manufacturing setup after a search warrant was executed at a residential house in Moe on Tuesday.
Police allege they seized items used to manufacture amphetamine-type substances where about 100 grams of cocaine was also located. The find came about after Moe police members attended the address and discovered what they believed to be a clandestine drug laboratory.
The investigation is ongoing.
Attempted armed robbery at Moe
Police are appealing for witnesses after an attempted armed robbery at a Moe service station last night.
Police alleged a man entered the Albert Street store about 7.30pm while the store attendant was outside the shop.
Police said the man walked around the store and when the attendant returned, a confrontation occurred, where the man allegedly "menaced" the store attendant.
The man then left the store empty-handed in an unknown direction.
The man is described as Caucasian with a solid build.
Anyone with information is urged to phone Latrobe Criminal Investigation Unit on 5131 5000 or Crime Stoppers on 1800 333 000 or submit a confidential crime report online at crimestoppersvic.com.au
Woman killed
A 35 year-old Traralgon woman was killed on Tuesday morning after she was hit by a truck on the Princes Freeway.
Police said the incident occurred just after the Strzelecki Highway near Hernes Oak at 6.20am.
The woman, believed to be a pedestrian, died at the scene. Her death is not being treated as suspicious.
Police will prepare a report for the coroner. Anyone with information is urged to phone Latrobe CIU on 5131 5000, Crime Stoppers on 1800 333 000 or submit a confidential crime report at crimestoppersvic.com.au
Truck rollover
A 69 year-old man was air-lifted to the Alfred Hospital in a non-serious condition on Tuesday after his log truck rolled on Purvis Road at Tanjil South.
Baw Baw Highway Patrol said the driver was pinned inside the truck by his legs for more than two hours.
Police said the incident was being investigated however it did not appear to be a mechanical fault.
Purvis Road was closed for more than six hours while the wreck was investigated and cleared.
Call for witnesses
Detectives are still appealing for witnesses after a woman was sexually assaulted in Morwell last Tuesday night.
The incident occurred just off Buckley Street near the intersection of Church Street about 10pm.
Police said anyone who witnessed a suspicious man in the area around the time of the incident should come forward. Anyone with information is urged to phone Crime Stoppers on 1800 333 000 or submit a confidential crime report at crimestoppersvic.com.au