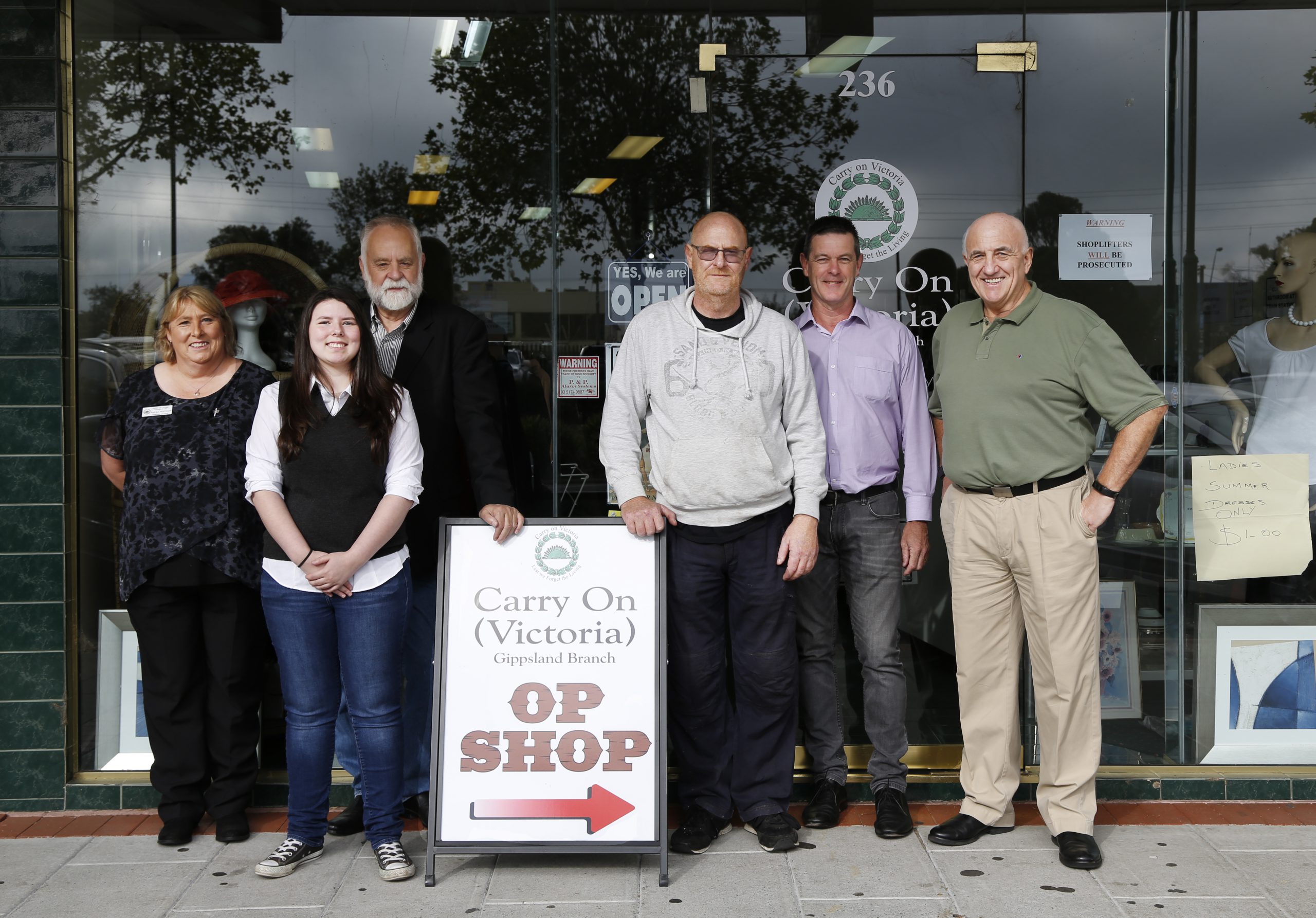 Support is quickly growing for Carry On Gippsland, an organisation that provides assistance and services for active and returned veterans and their families across the region.
Yesterday, the not-for-profit organisation had a visit from Member for Morwell Russell Northe and Latrobe City Council deputy mayor Graeme Middlemiss.
Branch leader Mark Pennicuik said it was a great opportunity to showcase the organisation to Morwell and the wider Latrobe community.
"Council is really looking forward to assisting us with helping veterans across the Valley," veteran Mr Pennicuik said.
"They're going to assist us with waste removal and organise the likes of halls and facilities so we can help expand our services."
Since moving into its Morwell shopfront on Commercial Road in January, the organisation has helped many of Gippsland's veterans through its newly opened opportunity shop.
In Gippsland, there's believed to be more than 4500 veterans.
One area the organisation is actively looking to increase is its services to Indigenous veterans.
"The Indigenous community are largely underrepresented so we're trying to help them by providing the likes of welfare services and assistance for them and their immediate family so we encourage them to come forward and have a chat," Mr Pennicuik said.
Carry On Gippsland provide services like secondary and tertiary education, help with service payments and assist veterans attend appointments.
Mr Northe said it was important for the community to support organisations such as Carry On Gippsland who provide valuable services to the region's service men and women.
"At this time of the year when there's a lot of focus on Anzac Day and the Appeal, it's important we have an army of volunteers raising much needed funds for the current ex-service personnel and their families," Mr Northe said.
For more information visit the shop at 236 Commercial Road, Morwell or email gippsland@carryonvictoria.org.au