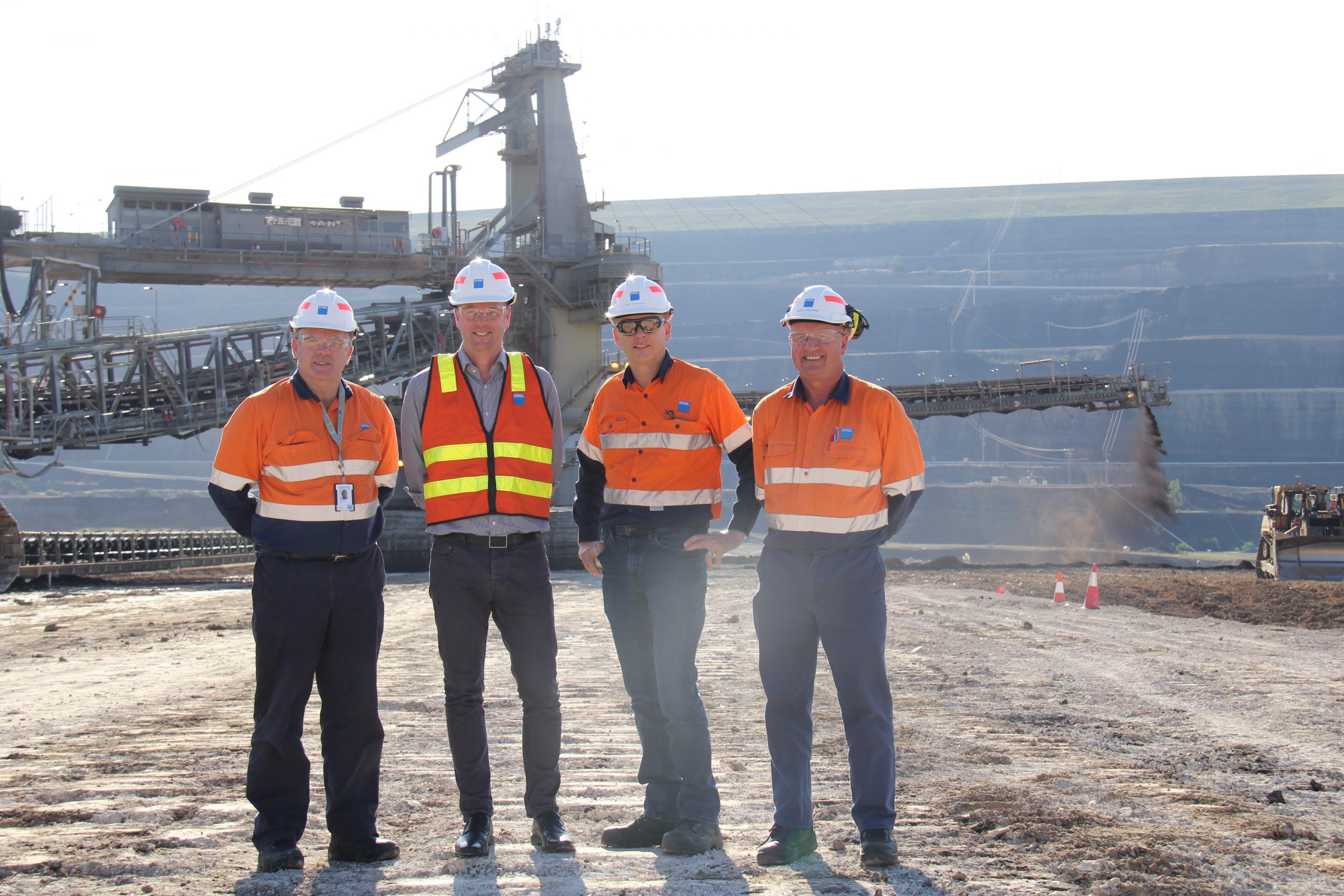 AGL's travelling stacker has returned to action after a month-long, 19-kilometre trek from its overburden site to the base of Loy Yang's coal mine.
Standing at 38 metres high, 173 metres long and weighing 2100 tonnes, the stacker, known as TS4, began returning soil and clay into the base of the coal mine as part of Loy Yang's mine rehabilitation last Thursday during a visit from Resources Minister Wade Noonan.
"This massive piece of machinery is playing a crucial role in the progressive rehabilitation of the Loy Yang mine," Mr Noonan said.
"It might've been a slow journey for the travelling stacker, but it's an incredibly important one."
AGL Loy Yang general manager Steve Rieniets said the TS4 would assist with the natural stabiliation of the minded area, reduce noise and dust from the adjacent deposit site and reduce fire risk.