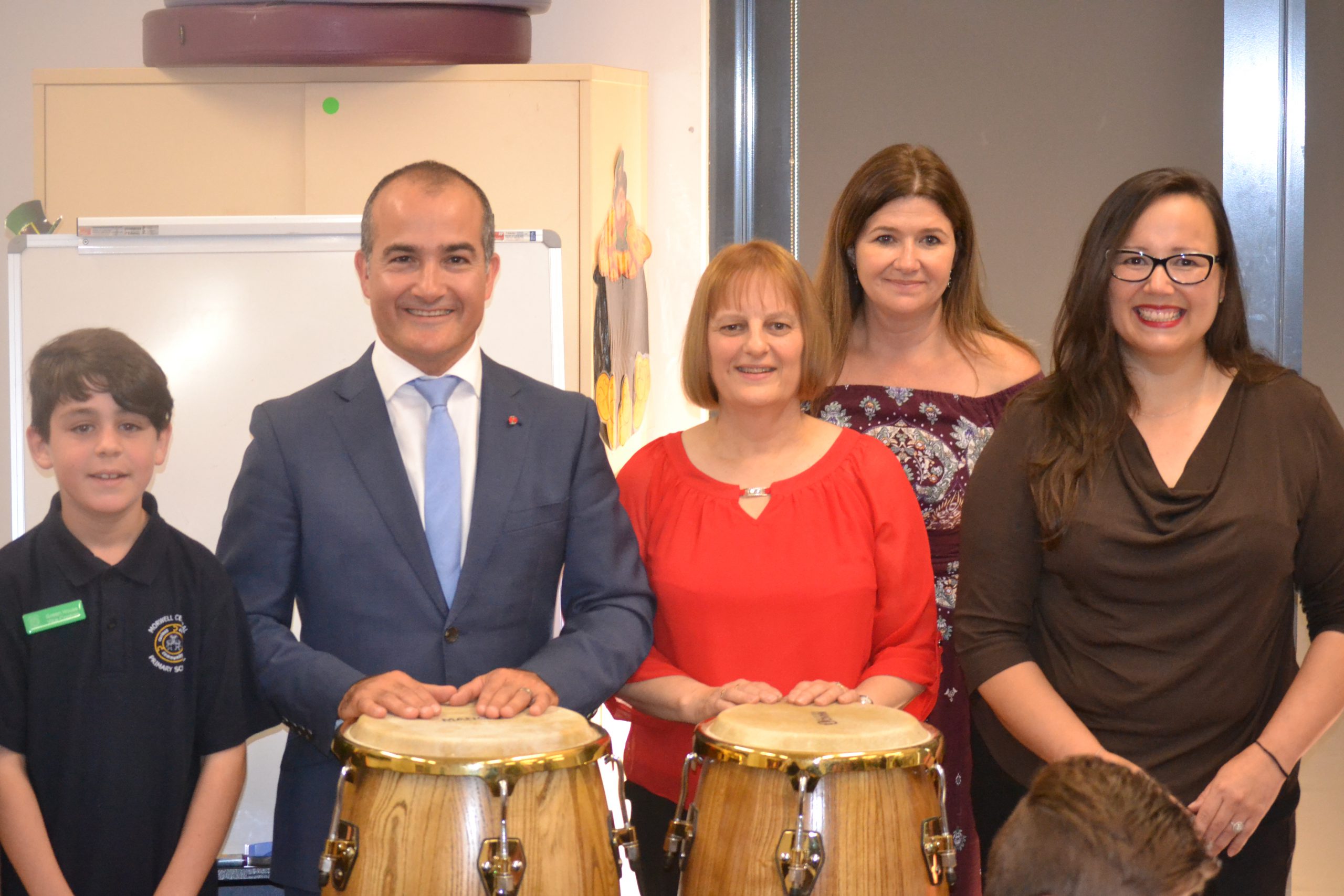 Students at Morwell Central Primary School put on a show last week during a visit from the State Education Minister.
James Merlino was in town with State Member for Eastern Victoria Harriet Shing to announce round two of the Musical Instruments Grants program.
About 25 students performed songs with instruments originally purchased by Commercial Road Primary School, now part of Morwell Central, funded through the program.
Morwell Central Primary School music teacher Lindel Lay said music was heavily integrated into the school's curriculum for a number of reasons.
"A lot of kids have limited access to music and most don't even have an instrument at home," Ms Lay said.
"So this gives them the chance to try out different things and ultimately some might even chose to pursue an instrument and have private lessons."
"Having all these extra instruments means that even though we've got a bigger school than before at Commercial Road, we've got a lot of instruments to go around.
"It boosts student confidence, helps improve their academic progress and cheers them up if they're feeling a bit down."
The school purchased 25 percussion instruments, four drums and two woodwind instruments, totalling almost $5000, after receiving a grant in the first round of funding.
Mr Merlino said statistically, exposure to musical instruments resulted in better results and attendance for primary students.
"That's why we're helping hundreds of Victoria schools like Morwell Central Primary to develop and run quality music programs for their students," he said.
More than 200 schools across the state will be eligible to apply for grants up to $5000 to purchase new music instruments.