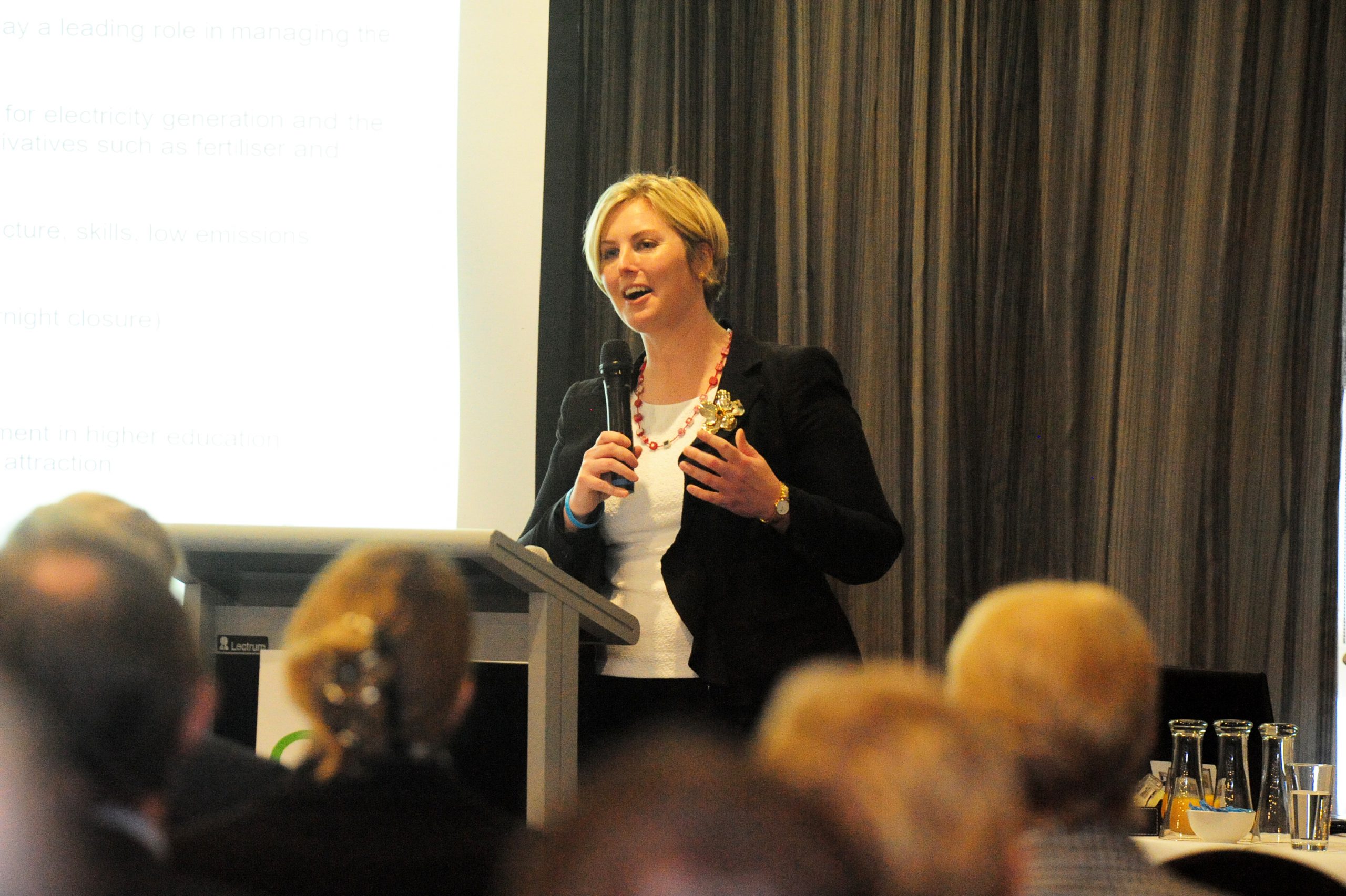 The Committee for Gippsland will take part in a visit to Germany this week to gather information on the latest low emissions electricity generation technologies for brown coal.
Committee for Gippsland chief executive officer Mary Aldred said with Hazelwood Power Station closing there needed to be greater public discussion and understanding of potential future uses for Latrobe Valley coal.
"High efficiency, low emissions coal-fired electricity generation technologies could allow the Latrobe Valley's brown coal resources to be used to meet Victoria's energy supply and security needs," Ms Aldred said.
"Future low emissions uses for Latrobe Valley coal would also bring significant regional economic and job opportunities."
The delegation to Germany has been organised by the Minerals Council of Australia and will also include highly-experienced electricity industry expert Mr Ian Nethercote, a former chief executive of Loy Yang Power Station and Gippsland TAFE board director.
It will meet with scientists, engineers and power station operators.
The delegation will also visit RWE AG, a German power company which has built the world's most modern lignite (brown coal) fired electricity generation plant, the 2000 megawatt power station at Neurath.
Ms Aldred said the purpose of the visit was to explore all available options and to learn from German innovation and expertise.
"The Latrobe Valley has around 500 years of brown coal resource available for coal derivatives and power generation," she said.
"The Committee for Gippsland wants to ensure we maintain an up-to-date, informed and open-minded approach.
"We need a public discussion on how best to utilise Latrobe Valley coal in a way which both supports the local economy and provides affordable, reliable, low emissions electricity supply for Victoria and, indeed, the national grid.
"I look forward to updating the local Gippsland community with findings and key learnings from this fact-finding visit."