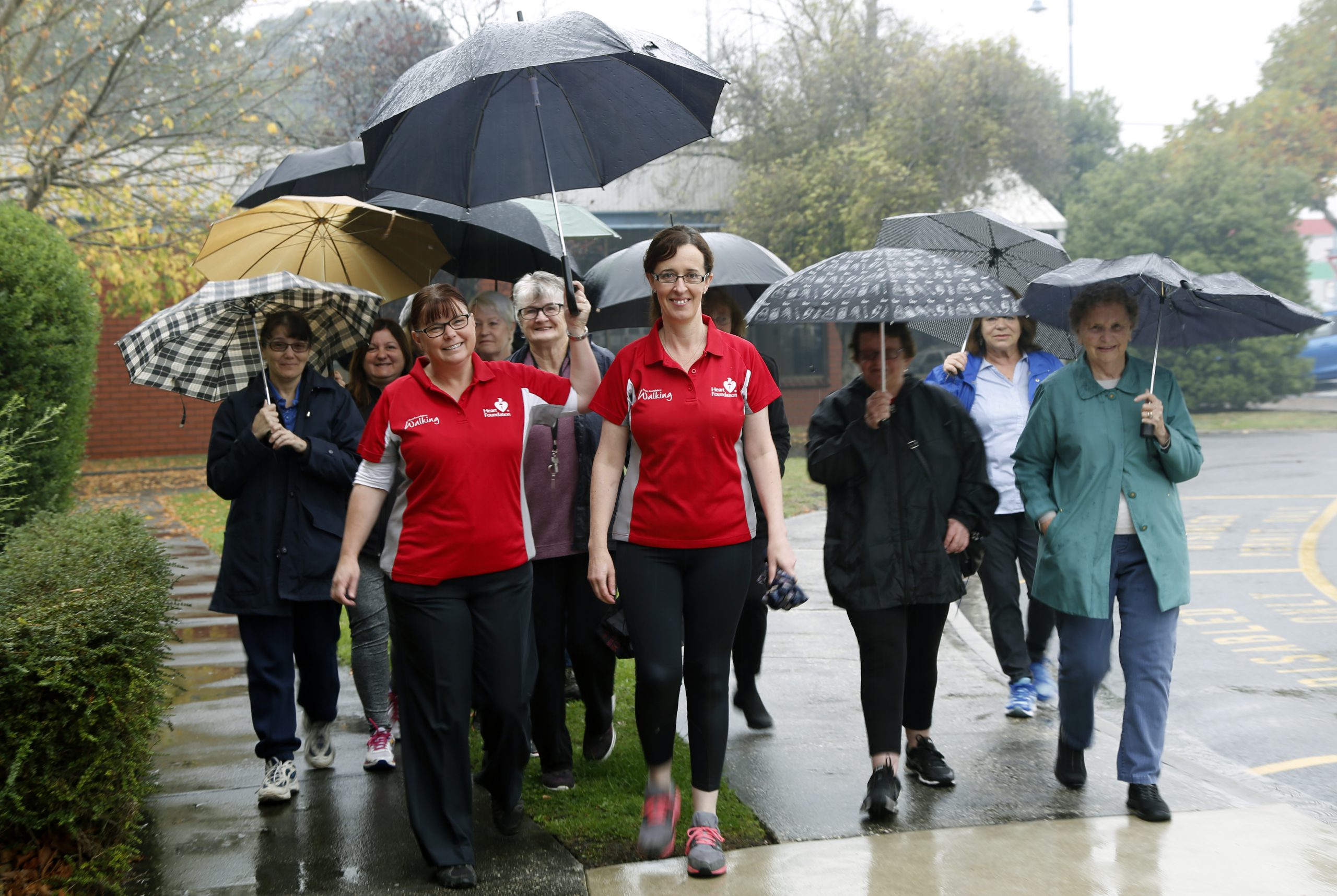 In November 2015 two diabetes educators from Tanjil Place Medical Centre saw the need to create the opportunity for Moe's residents to get on their feet and raise their heart rate.

The Heart Foundation walking group has since set off from the medical centre every Tuesday and Friday morning, strolling a circuit around town for half an hour.
It's only a short commitment each week, however many of the regular walkers have ditched their diabetes medication since joining the group.
Diabetes educator Michelle Darling said part of the reason people did not exercise enough was due to a lack of confidence about going out onto the streets on their own.
"Some people just don't know where to start and they're self-conscious about going out and exercising," Ms Darling said.
"People think of lots of reasons not to do it."
The walking group is one of many in the Valley coordinated by Latrobe Community Health Service which are free.
There's no obligation to go every week and no walker is left is behind.
"You don't have to be a fit person to get involved," Ms Darling said.
"We say, 'come once and you don't have to come back if you don't like it'."
A strong turnout in all weather conditions, however suggests there's more to the meet-ups than exercise.
Ms Darling said there was a real social cohesiveness within the group, and a strong level of encouragement among its members.
"New friendships have been formed and now some people do things outside of the walking group such as the Newborough Parkrun."
The diabetes educator said increasing physical activity lowered the risks of developing Type Two diabetes.
"Exercise helps reduce the risk of heart attacks and strokes."
And for people who already have Type Two diabetes, regular physical activity improves glucose levels in the body.
Visit walking.heartfoundation.org.au to find a nearby walking group.