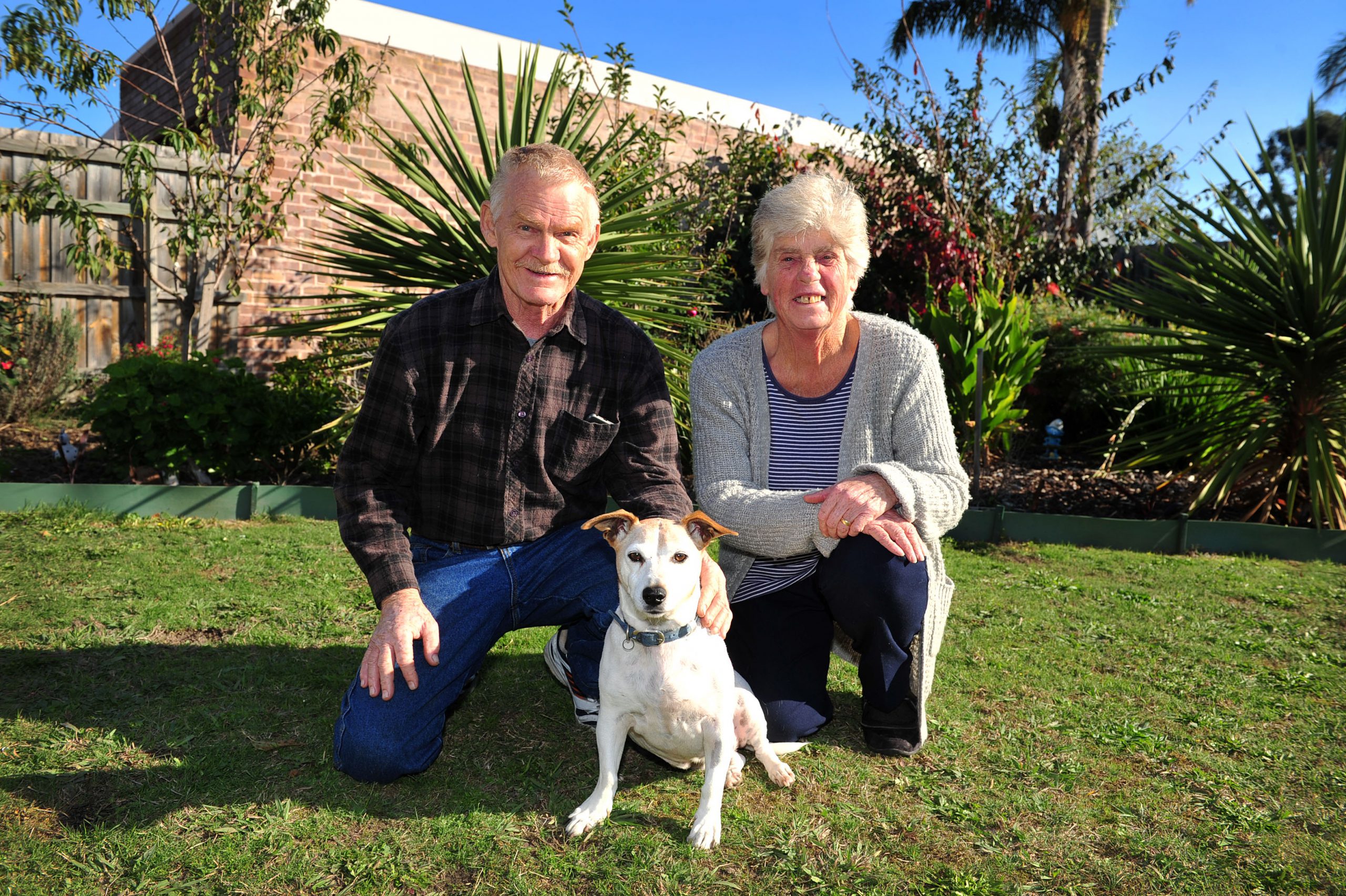 Local Jack Russell affectionately known by owners George and Fay Thain as 'Jack' was saved by a charity after the costs of Mr Thain's bilateral lung transplant left the couple unable to afford Jack's surgery bill.

Mr Thain's medical bills combined with accommodation for Fay in Melbourne for four months while simultaneously maintaining their house in Traralgon piled up for the couple.
"He (Jack) had a melanoma that had turned into a pretty nasty open wound from lying out in the sun even though we used to coat him in zinc cream pretty well most days," Mr Thain said.
"When we were told that it was going to cost $800 for Jack's surgery, we very seriously looked at putting him down because we just didn't have the money.
"Our daughter set up a GoFundMe campaign to help us with the costs of staying in Melbourne and a lot of people contributed… but we still didn't have enough".
As surgery was Jack's only hope, the future seemed bleak until the Thains' daughter contacted the Pets Medical Crisis Fund, a charity that provides financial assistance to families who find they genuinely can't afford their pets' medical treatment or surgery costs.
"Fay spoke to Jennifer (from the Pets Medical Crisis Fund) and they agreed to go and ahead and fund Jack's surgery. It was really great," Mr Thain said.
The Pets Medical Crisis Fund was set up by Jennifer Hunt in 2010 and is run by volunteers who ensure that all money donated benefits the pets whose owners can't afford their emergency care.
"They were absolutely marvellous from go to woe. They couldn't help enough," Mr Thain said.
The Thains had cared for 13 year-old Jack since he was 10 months old wandering the streets of Bairnsdale.
"He's a great dog, he's like a shadow," Mr Thain said.
Jack had the stitches removed from his surgery on Thursday and is recovering well.
Pets Medical Crisis Fund founder Jennifer Hunt said Jack was a very loyal dog and would sit by George's side when he was sick.
"Now George has new lungs and Jack has had his surgery, they've got more time to spend together," Ms Hunt said.
For more information about the Pets Medical Crisis Fund, visit petmedicalcrisisfund.com.au