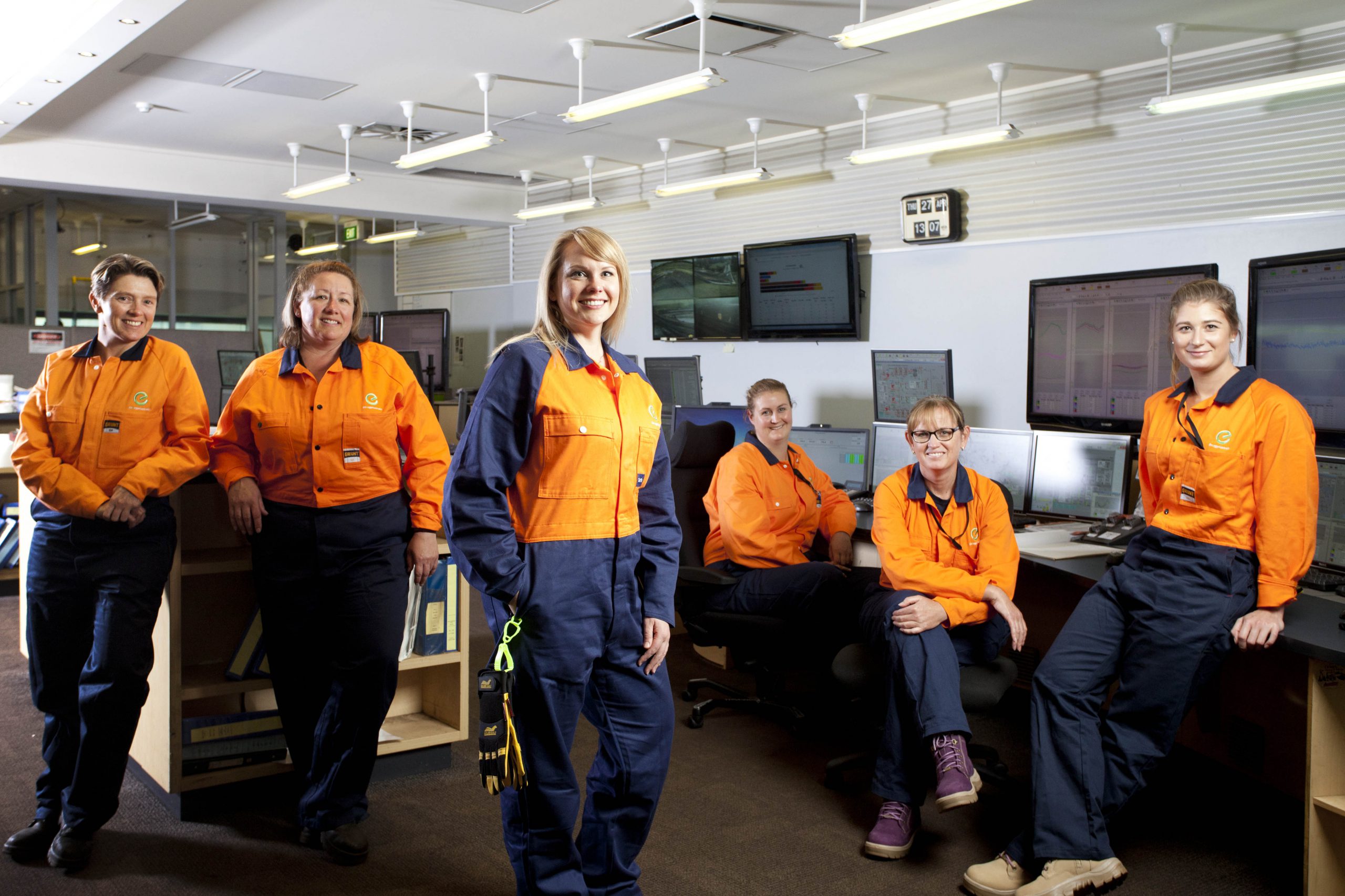 Six Latrobe Valley women began training as plant operators at Yallourn Power Station on Tuesday, marking the end of a two-decade absence of females in the role since privatisation in 1996.

The appointments honour a commitment made on International Women's Day last year by EnergyAustralia managing director Catherine Tanna to hire female operators at the company's facilities.
"The great reaction to our recruitment campaign confirms the strong attraction many women feel to a career in energy," Ms Tanna said.
Previously, the energy company employed women as tradespeople, truck drivers, engineers and managers, however Ms Tanna acknowledged it had taken "far too long" to train women as plant operators.
"On the surface these appointments might seem a small step, and it's true we have more to do, but they help address an obvious imbalance in an important part of our business," Ms Tanna said.
"There's never been a better, more important time to join our industry as we support the transition to reliable, affordable and cleaner forms of energy, and this program shows how it's possible to lead that transition while providing good, rewarding and secure jobs in the Latrobe Valley."
A recruitment campaign announced in October 2016 aimed at women attracted more than 370 applications, and a separate call for female apprentices at Yallourn drew 86 responses.
The six new trainee operators come from a variety of prior roles, including a chemistry specialist, scientific technical officer and an intensive care nurse.
Head of Yallourn Mark Pearson said he was delighted by the volume and quality of applications and was keen to welcome the new arrivals.
"We originally planned to hire five trainee operators but given the high quality of the field we expanded the intake."