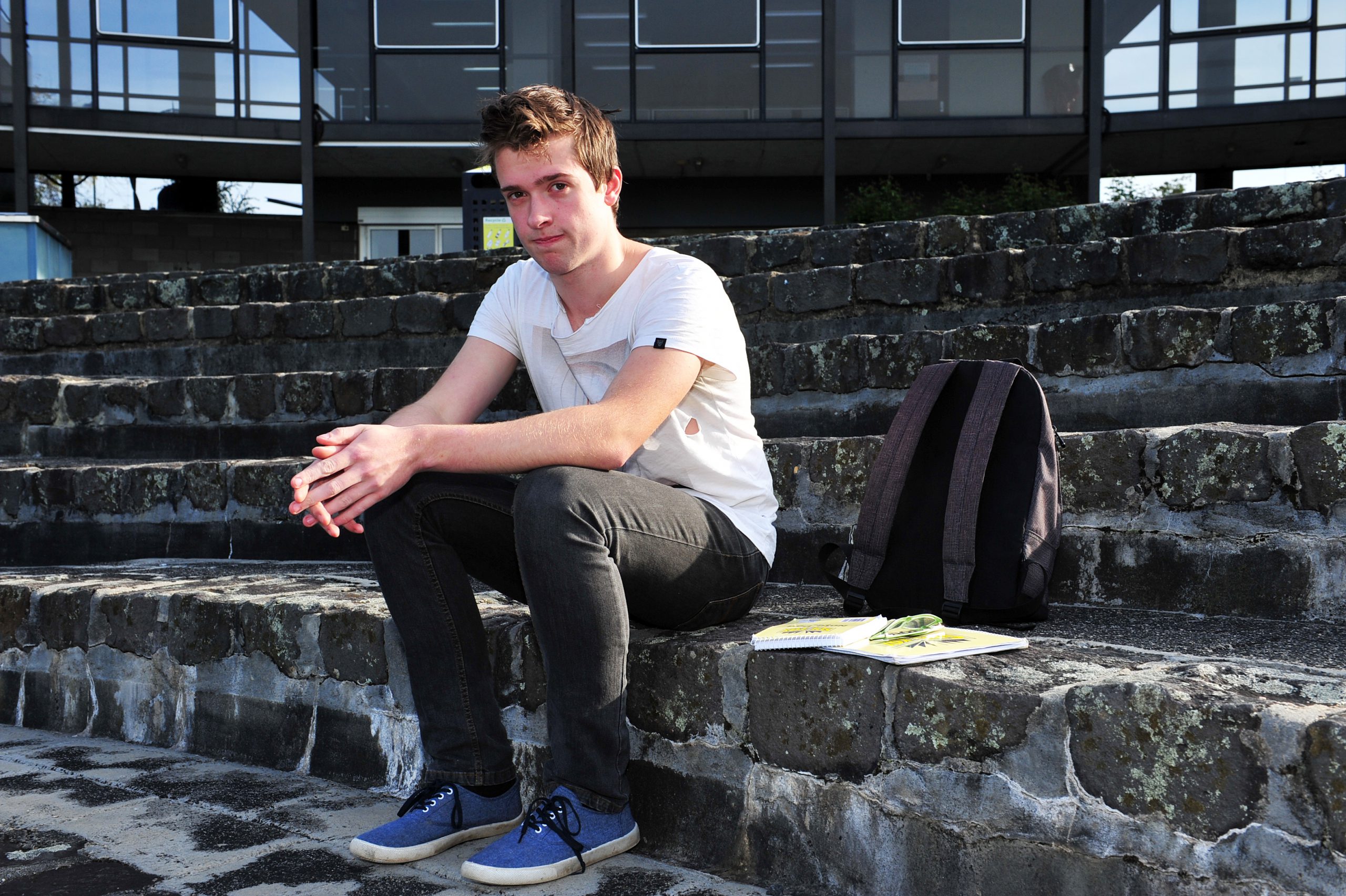 First-year Federation University Gippsland business student Ian Code believes the Federal Government's Higher Education Reform Package is reasonable for most students in the Latrobe Valley.

The package, announced last Monday, will include a four per cent increase in university fees and will require students to begin repayments earlier.
"I do support a slight increase if it helps the financial situation of the country, as it is rather dire at the moment," Mr Code said.
"If we're already paying off $40,000 approximately, then an extra $2000 approximately isn't a major increase".
The Boolarra local said like everyone, he would be affected by the fee hike and repayment reforms but that it was worthwhile.
"Starting to pay it (HECS debt) off at $42,000/$44,000 is reasonable, provided that the pay-off amount is small to begin with," Mr Code said.
"Students need to be able to comfortably survive without struggling financially for years after university".
However, first year FedUni Gippsland Bachelor of Biomedical Science student Adam Farrell has a different opinion, saying the fee hike had already made him second guess his decision to participate in tertiary study.
"As students, we don't have a lot of money and are very sensitive to slight increases in anything," Mr Farrell said.
"I speak to a lot of students from all kinds of backgrounds and I've had a lot of people speak to me about how their parents have been trying to discourage them from going to university. Parents don't want their kids to have those kinds of debts."
Mr Farrell pointed out that the fee hike would be even harder on international students, who did not receive any subsidies on their university fees, as Australian citizens do.
"International students already pay full tuition, rent and living expenses. They don't get any government support. This will make it harder on them," he said.
It follows concerns raised by local Professor Marcia Devlin last week that regional and rural students would be hit harder by the changes than students in metropolitan areas.
The Express has contacted the Department of Education and Training for comment.
In a statement on its website on 1 May, the Department of Education and Training said the reforms would provide a more sustainable rate of growth in taxpayer support.
"Australia has a world-leading higher education system," Senator Simon Birmingham said.
"We cannot afford to be complacent and risk jeopardising opportunities for future generations of students who also will want to be able to access student loans that remove all up-front fees from higher education, facilitating their enrolments no matter their background or financial circumstances."