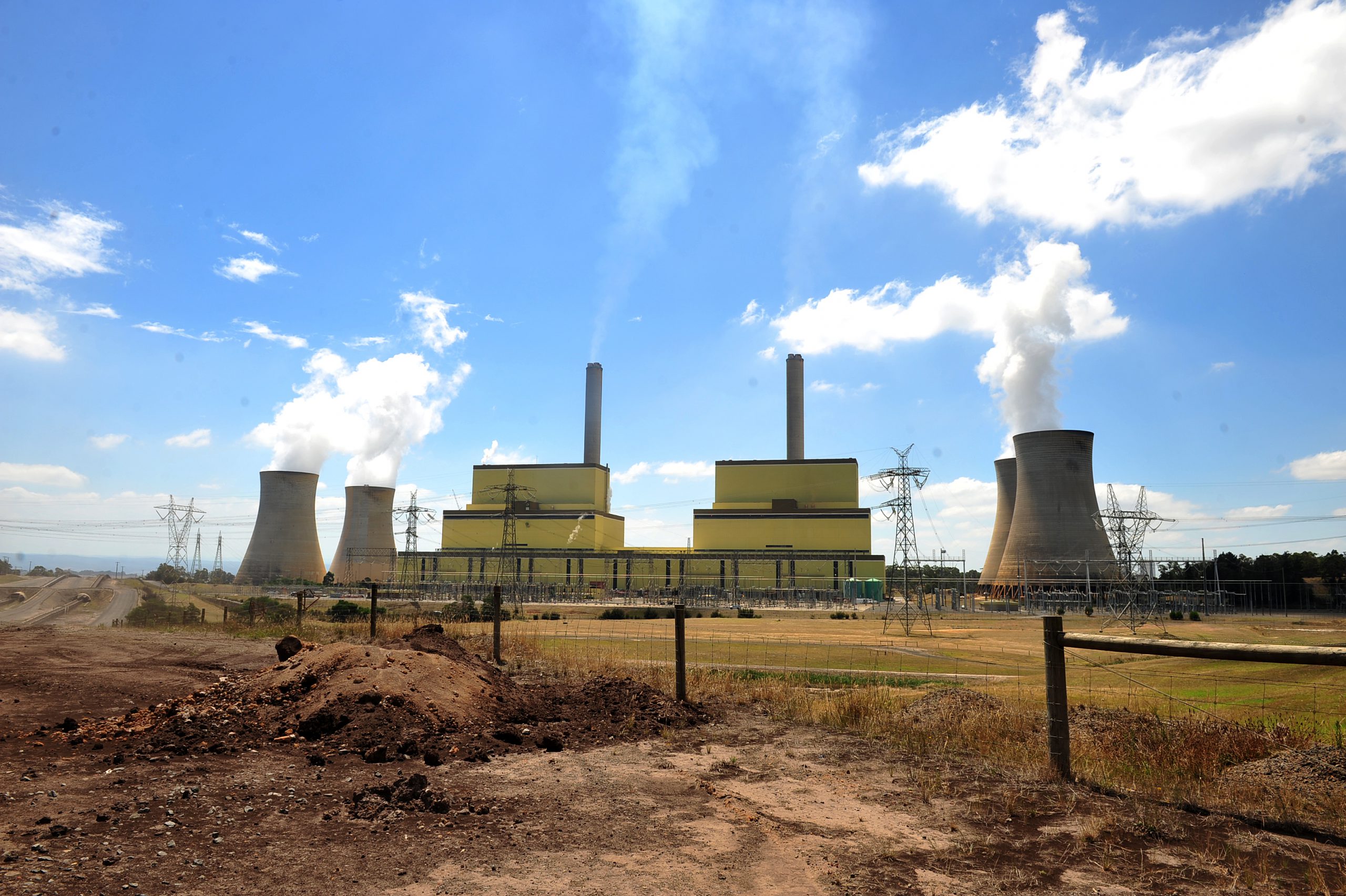 A feared shutdown of Loy Yang A power station will not go ahead after the workplace umpire today ruled in favour of a State Government application to terminate proposed industrial action at the site.
AGL was due to begin shutting down the station today ahead of a proposed lock-out of all staff on Monday, 15 May in response to a planned strike of Electrical Trades Union members working in the Loy Yang mine.
The State Government applied to the Fair Work Commission to have the action terminated to prevent the closure of the 2210 megawatt plant and prevent disruptions to Victoria's electricity supply.
It would have also forced the shutdown of Loy Yang B, which also receives coal from the mine.
State Industrial Relations Minister Natalie Hutchins issued a statement welcoming the commission's decision.
"We took this action on behalf of Victorian families and businesses to protect our state's power supply," Ms Hutchins said.
"I welcome the decision of the Fair Work Commission to grant my application to terminate employer and union industrial action at Loy Yang."
The decision to terminate the planned industrial action and lock-out means the company and all unions representing workers which were covered by the site's former enterprise bargaining agreement will enter conciliation for 21 days.
After that time any unresolved issues will be decided by the commission in a workplace determination.
The determination would function in place of an EBA for a period of up to four years.
ETU Gippsland organiser Peter Mooney said the union had hoped to avoid the need for industrial action.
"We were never out to hurt the Victorian or South Australian public with a power outage," Mr Mooney said.
"We were just trying to bring this dispute to an end so there was certainty for our members and the people of Victoria and South Australia."
In a statement, AGL Loy Yang A general manager Steve Rieniets said the company had hoped to reach an agreement earlier.
"Our preference has always been to reach an agreement during negotiations which have been underway for almost two years. We are hopeful of a resolution that enables AGL Loy Yang to continue to provide reliable energy to our customers as the energy transition occurs," Mr Rieniets said.
"Our priority remains the safety of our employees, our operations, and the community; and we welcome the stability and certainty this process will ultimately provide."
The Loy Yang A EBA dispute has dragged on for almost two years with the company seeking greater flexibility while unions have fought to maintain minimum staffing levels and protect job security.
In January, AGL successfully applied to the commission to have the site's EBA terminated, which would have forced workers onto the much lower award wage.
However, at the time the company gave an undertaking it would maintain pay and conditions at existing levels for three years.