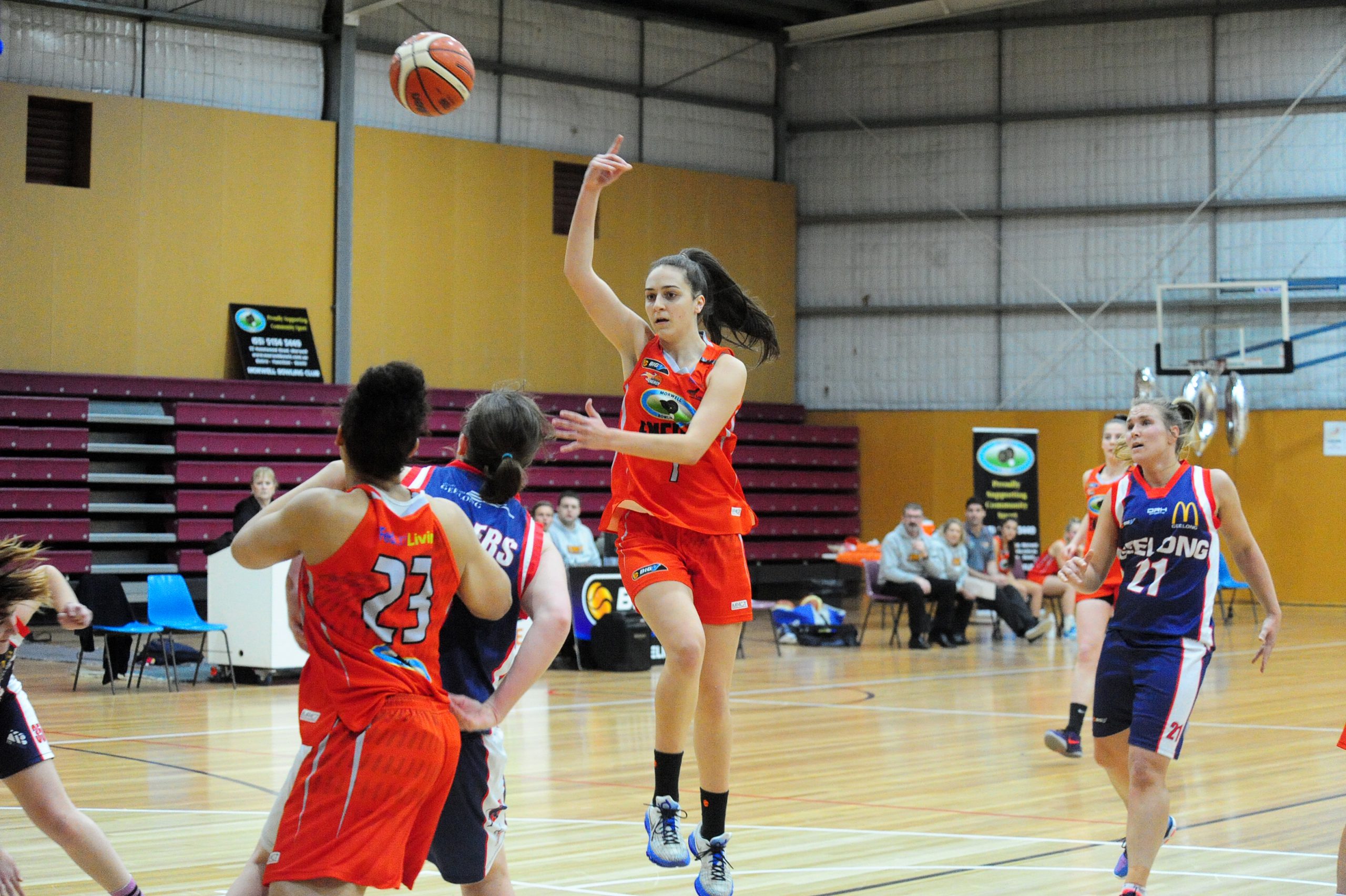 BASKETBALL

Traralgon basketballer Chelsea D'Angleo has led the Victorian Country under 18 girls team to a gold medal, the first time the side has won the title in 17 years.
Chelsea was joined in the feat by fellow Lavalla Catholic College student and Traralgon basketball product, Innika Hodgson.
"It was pretty amazing breaking the drought," Chelsea said.
"There was a lot of young girls that would aspire to do what we did
"It's a good thing to have."
The national basketball championships were held in Townsville, Queensland, just before Easter and saw each state's country and metro teams go up against sides from the ACT and NT.
Last time the Victoria Country won the gold medal, Chelsea wasn't even a year old.
"We definitely thought we could win it," she said.
"We played Vic Metro in a few practice matches and we shaped up really well.
"We knew going in we were going to be strong we had pretty much the same team as last time we were at that age group."
In one of the practice games the country side handed metro a 40-point hiding.
"We got a great reward for our work, we put 110 per cent into our training," added Innika.
Both Chelsea and Innika have come through the Traralgon Basketball Association and Latrobe City Energy systems.
They have also played together at the national level and Innika highly rates Chelsea as a player and a leader.
"Ten out of 10," Innika said.
The Townsville event wasn't the first time either of the gun basketballers had played for Victorian Country at the national tournament.
It was Chelsea's fourth time on rep duty and Innika's third, although one of those occasions she was an emergency.
It was also the second time Chelsea had captained a state team, having previously taken on the job when she was a top-ager at under 16 level.
With their under age time now done, both players are thinking towards furthering their basketball careers.
Chelsea is currently playing in the South East Australian Basketball League for Frankston Blues, one tier below the WNBL, but is on the Melbourne Boomers development squad.
Innika is at Big V State Championship side Southern Peninsula Sharks.
Both have their eyes on playing in higher level leagues.
"I would like to play WNBA," Innika said.
"But going to college first, and seeing what options I have after that."
Chelsea still hasn't made up her mind.
"I haven't decided whether I want to go to college or stay and try and make the WNBL," she said.