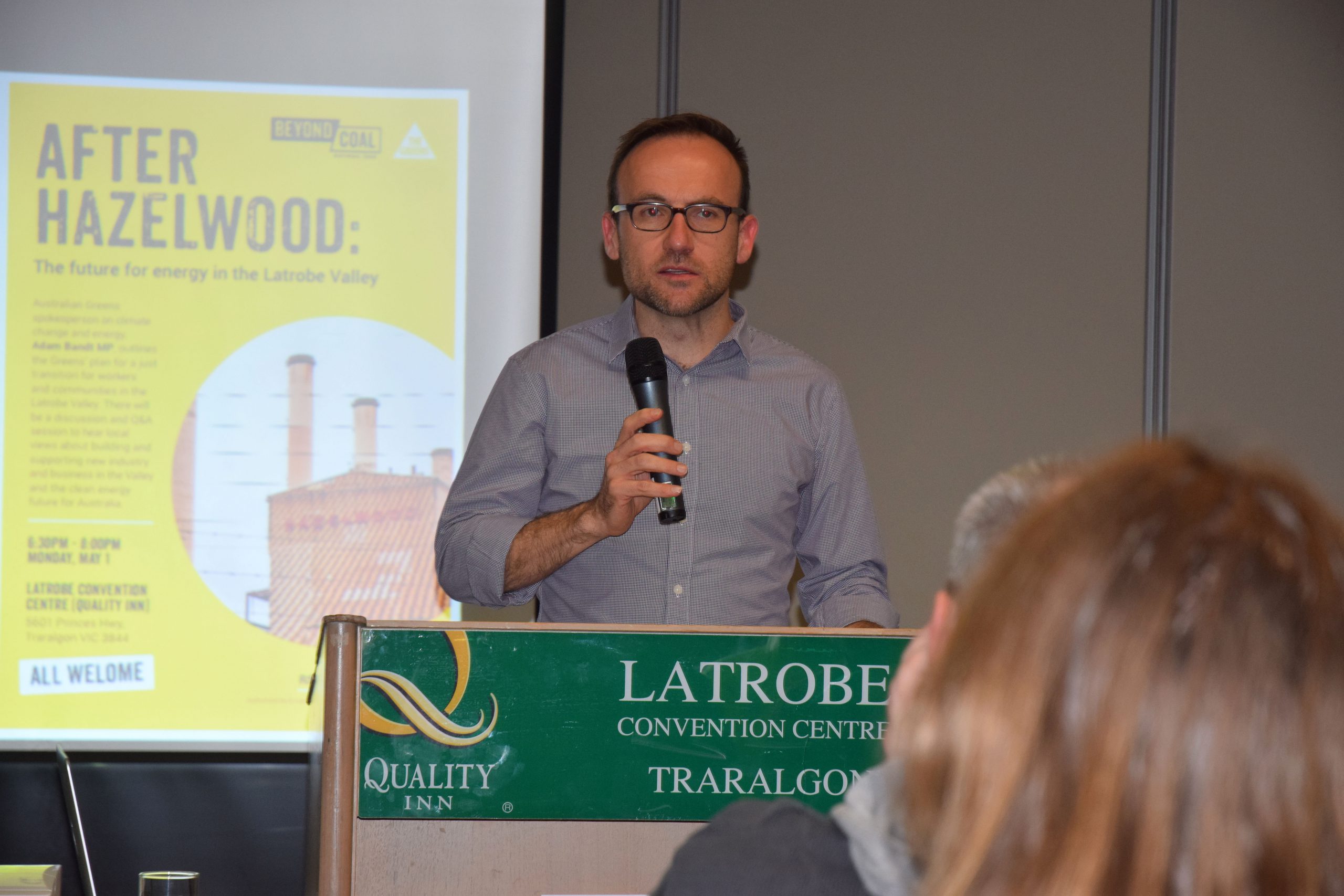 Federal Greens climate change spokesperson Adam Bandt has called for more transparency around how much money mining companies have set aside to rehabilitate disused mine sites.
Mr Bandt's call comes little more than a month since the closure of Hazelwood and was made during a public forum in Traralgon last week.
"The Greens are quite worried that the community may be left to pick up the tab for mine rehabilitation," he said.
"We've called for a national audit of rehabilitation bonds to make sure every company around the country has put enough money aside to rehabilitate the mine when they decide to go."
Rehabilitation bonds are a deposit paid by mining companies to government to guarantee site restoration works are carried out by mine operators when they decide to close.
During the 2015 Hazelwood Mine Fire Inquiry it was revealed Hazelwood owner ENGIE estimated the cost of rehabilitating the mine would cost $73 million.
Following the inquiry the State Government increased the Hazelwood bond from $15 million to $73 million.
In January ENGIE increased its estimate for the works to $439 million.
Mr Bandt welcomed the bond increase and said governments should be satisfied companies had enough money set aside to rehabilitate disused mines.
"There's one other thing I would say about rehabilitation is there needs to be strong community representation on the committees that oversee rehabilitation and there needs to be strong environmental representation," he said.
"The people in the Valley would get the worst of both worlds if another power station closes and then a mine is left either un-rehabilitated or rehabilitated to a pretty poor standard that still leaves the community to live with the environmental consequences."