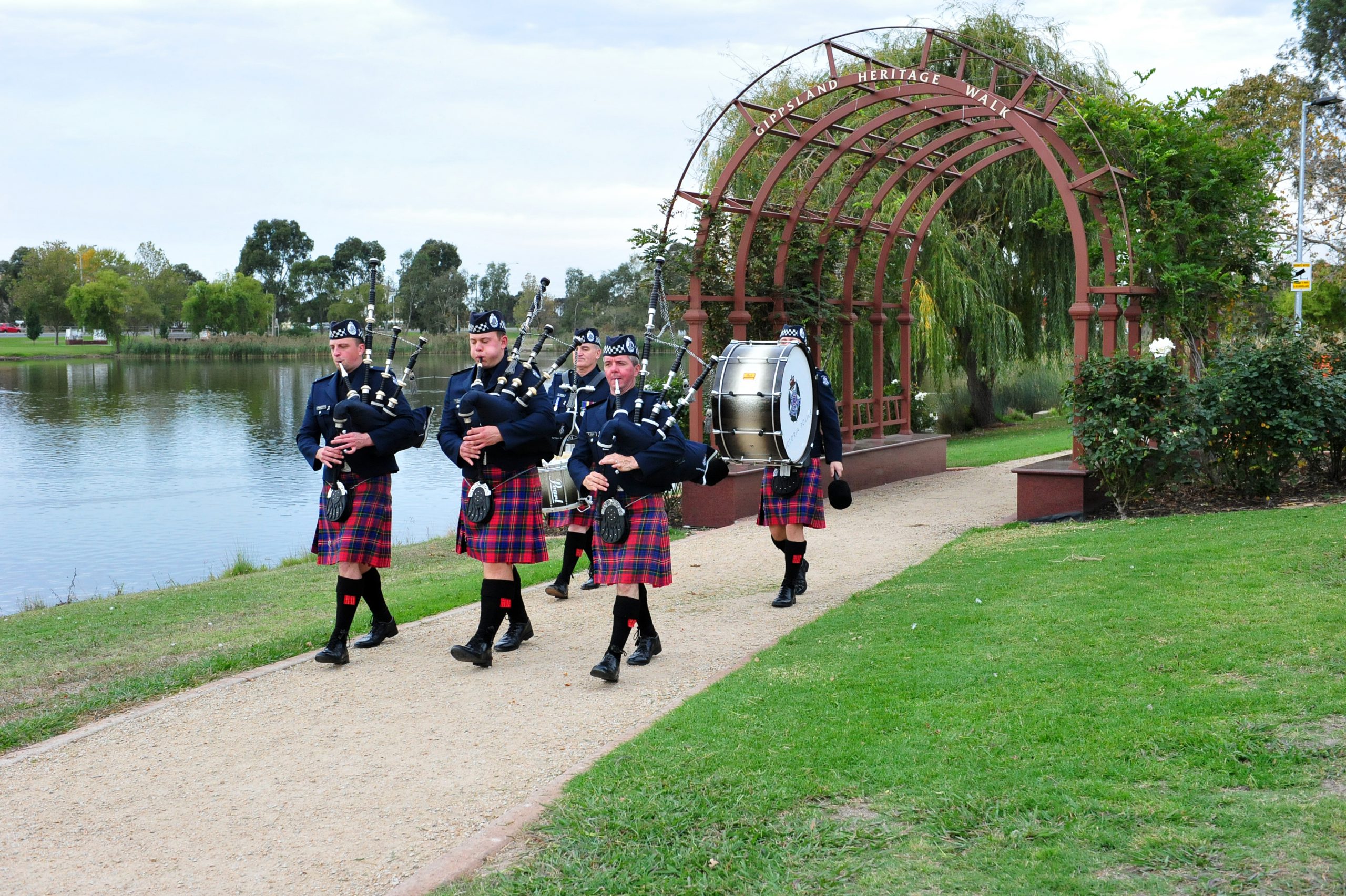 The rhythm of beating drums and the unique sound of bagpipes will bellow through Kernot Hall next month for the Morwell Centenary of Anzac Concert.
The highly acclaimed Victorian Police Pipe Band along with the Royal Australian Navy Concert Band, who played in the Royal Edinburgh Military Tattoo, will come together to perform a concert in recognition of the those who served, and made the ultimate sacrifice.
Music from well-known movies like Frozen and The Sound of Music will take centre stage with a number of contemporary top 40 hits and music from the Anzac era expected to be played.
"It marks a century of the famous battles in 1917 on the Western Front and in Palestine which basically turned the war around and helped bring about a victory for the allies," concert coordinator Thomas Quinn said.
"We'll have a few guest speakers including Victoria Police chaplains Father John Dyer and Father Peter Bickley who will give the concert their blessings at the start of the night," Mr Quinn said.
Victorian RSL president Dr Robert Webster will talk about the organisation and how it assists current and former service personnel and reflect on the centenary of Anzac.
The concert will be emceed by former radio announcer Andy Johns and is expected to draw a crowd of more than 800 people with a flag-bearing ceremony by local Australian Defence Force cadets to take place at the start of the show.
"Latrobe City mayor Kellie O'Callaghan will also speak and we're awaiting confirmation from an officer at RAAF Base East Sale to speak as well," Mr Quinn said.
Displays from RSL clubs along with WWI uniforms and old war memorabilia from Old Gippstown will also be on show with entertainment provided by Speyside Highland Dancers from Berwick.
Another big attraction will be the Light Horse Mounted Troopers along with their horses on the grounds of Kernot Hall.
"This year they will dismount and come up on stage, without their horses I might add, and give us a story on the Light Horse in WWI," Mr Quinn said.
It'll be a community affair with the Morwell Lions Club, Morwell Rotary Club and Neighbourhood Watch in attendance on the night to assist with proceedings.
The concert will be held on Wednesday, 28 June from 7.30pm at Kernot Hall in Morwell.
Money raised from the ticket sales will go towards covering the expenses of the concert.
Tickets are $6 and can be purchased from RSL clubs from Warragul to Sale, the Latrobe Valley Express, 21 George Street Morwell, or by phoning Thomas Quinn on 0417 567 291.