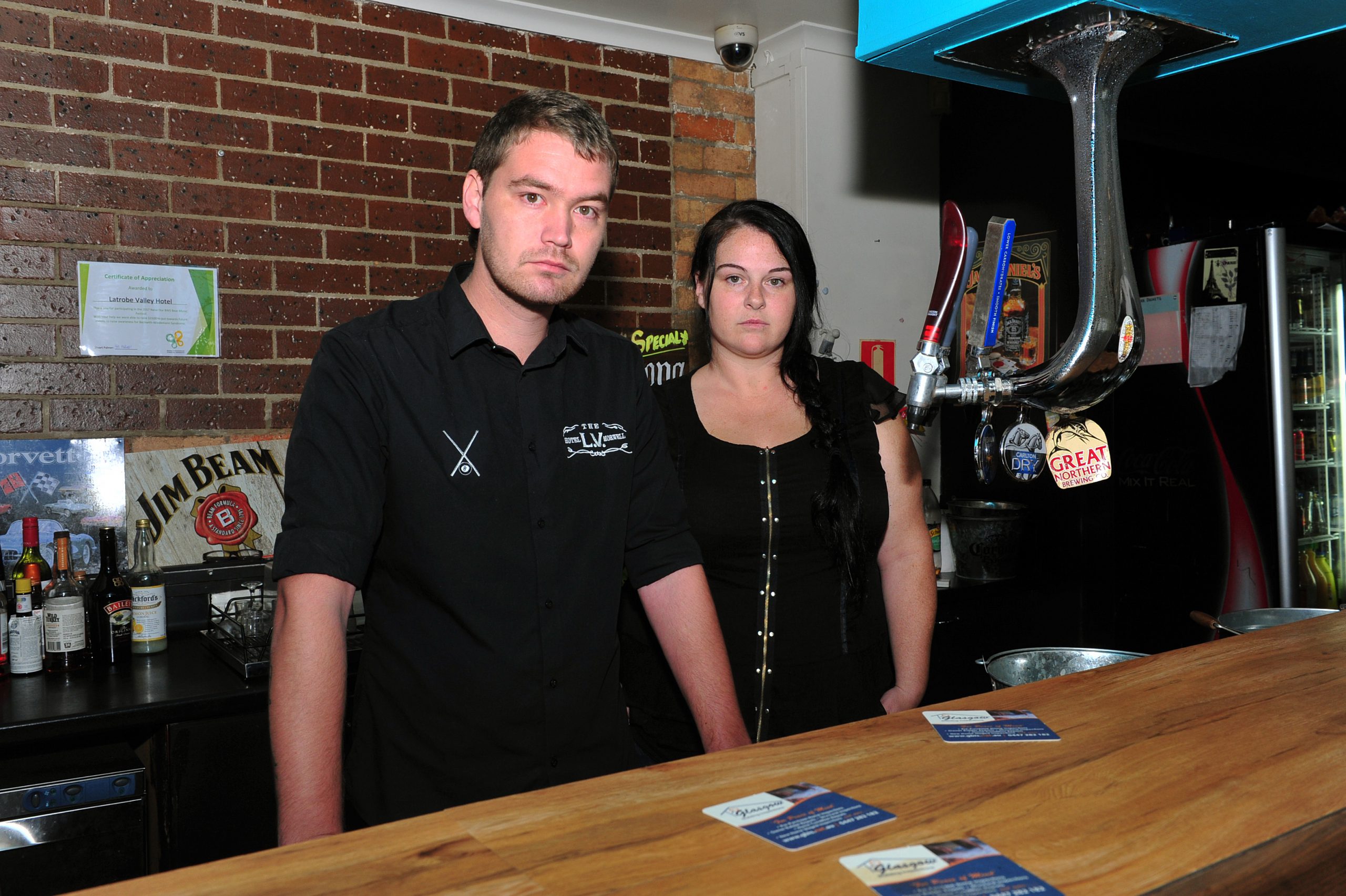 For Latrobe Valley Hotel operations manager Melissa Cain, the hardest part of finding out the pub would close was breaking the news to the staff.
"It's absolutely heart breaking and having to tell the staff was the worst part, just the tears. They've invested so much of their life into the pub as well," Ms Cain said.
"The ability to be able to have their families in the pub and having meals in the bistro together and the staff have just been absolutely phenomenal."
On Saturday, last drinks was called at the pub three years after new owners took over and revamped the Morwell institution.
Fourteen people have lost their job as a result of the closure.
Ms Cain said the former employees could have trouble finding work with so much competition for positions in the hospitality industry.
"A few have moved onto other employment and that's great and I'm not sure what the others are going to do," she said.
"It's sort of a hard area at the moment, hospitality, there's so many people out there that have RSAs (Responsible Service of Alcohol certification) and that sort of training behind them that it's a full industry really."
The hotel's woes come at a difficult time for the region, following the closure of Hazelwood at the end of March – resulting in the loss of 750 jobs.
But Ms Cain said the closure was not due to the station's demise.
"I don't think we're going to see an impact from the closure of Hazelwood until further down the track," she said.
Bar manager Daniel Harli lamented the loss of a pokie-free venue.
"I loved it not having any gaming here," Mr Harli said.
"It was one of the best things about this place, a lot of people came here just for that reason and the live music and bringing a lot of local artists out into the open."
On Friday, State Opposition small and medium enterprises spokesperson Neale Burgess visited the hotel with Member for Morwell Russell Northe.
Mr Northe paid tribute to the bar owners and workers' efforts.
"The workers and the staff of the Latrobe Valley Hotel have done a marvellous job over the last couple of years," he said.
But he said they had not received support from the State Government.
"They reached out for support to the state government and weren't able to get any assistance at all and while I'm not blaming at all upon the State Government," Mr Northe said.
"The fact is there should be supports and assistance available to all those companies."