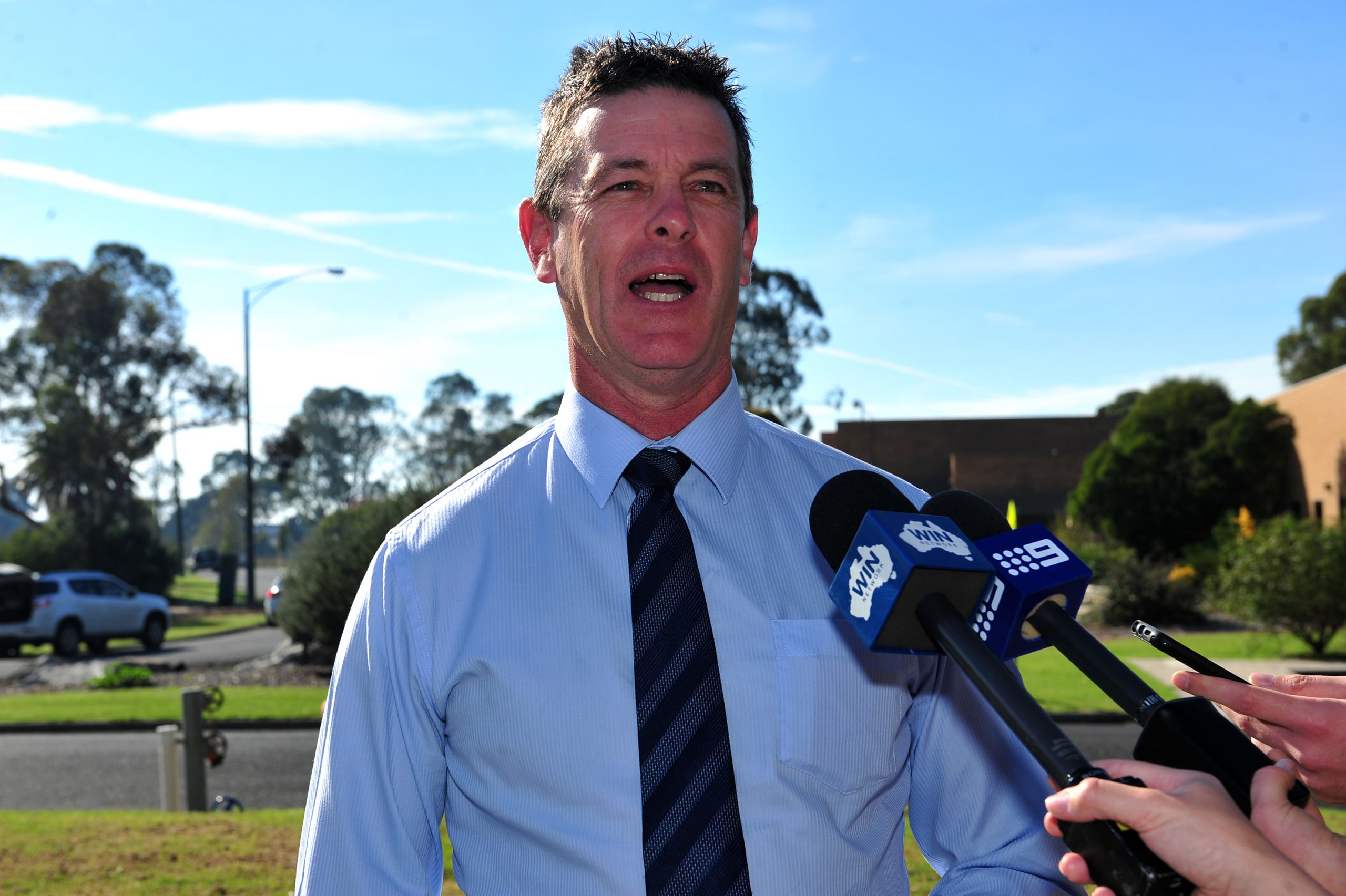 The State Government needs to immediately release its brown coal policy to avoid putting potential future investments at risk, State Member for Morwell Russell Northe says.
In December last year, the government postponed the release of the policy, saying the it needed extra time to "get it right" and it would be released this year.
The policy was announced in November 2015 and promised to review previous government-supported coal projects.
It will also consider social, economic and environmental factors relating to coal.
Mr Northe said the policy needed to be released to give certainty to companies looking at investing in alternative uses of coal.
"We know there are a number of groups and businesses interested in using coal for other purposes but why the hell would they invest when they don't know what the current State Government policy is around coal?" Mr Northe said.
"I know there's a number of companies at the moment who have a very strong interest in the development of brown coal and are prepared to invest in our region in developing up markets and projects for the utilisation of brown coal," he said.
"They're not going to take giant steps if the State Government's position on the use of brown coal is unknown in case the government came out and said 'no, we're anti-coal we're not using the resource for other purposes'."
In response to Mr Northe's comments, State Resources Minister Wade Noonan said the policy was in the final stages of development.
"The recent closure of Hazelwood clearly shows how much the coal industry is shifting, and we need to make sure we're adapting to this change with a policy that is up-to-date," Mr Noonan said.
His view was backed by State Member for Eastern Victoria Harriet Shing, who said the policy settings needed to reflect global and market changes so "we can utilise this important resource in the most responsible and productive ways".
"In short, this is an energy and resourcing framework that we have got to get right," Ms Shing said.
Environment Victoria campaigns director Nick Aberle said his organisation was looking forward to seeing the policy but added the Latrobe Valley needed to diversify its economy.
"We understand part of that is going to be a review of past governments' investment in the coal industry," Dr Aberle said.
"Former state governments have spent millions and millions of dollars trying to get coal projects off the ground and none of that has worked."
He said alternative coal technologies were "always 10 years away".
"People keep hoping it's going to turn up one day but it never does," Dr Aberle said.