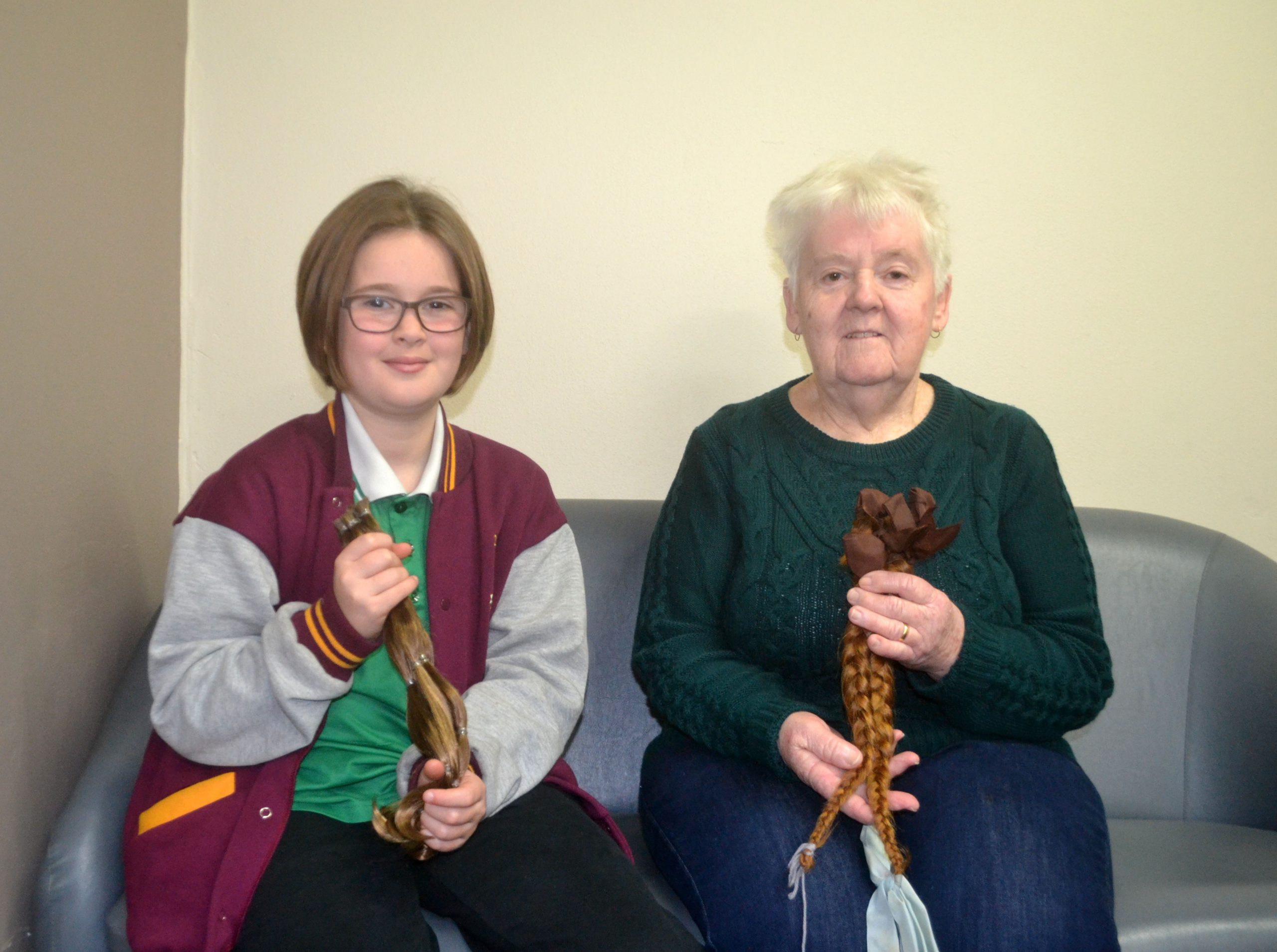 A Morwell senior had been keeping her cut braids for more than 50 years until a young girl's act of kindness moved her to give them up for charity.
Norma Irwin was just eight years old when she decided she had had enough of the boys sticking chewing gum and ink on her long hair in school.
She planned to cut her hair short but her mum was against it so she just trimmed the ends to get rid of the mess.
"She was just so proud of my hair," Ms Irwin, a grandmother of two, said.
One day the young Norma took matters into her own hands and cut her lower back-length hair to the dismay of her mother.
Frustrated, her mum took her to a hairstylist who did the rest of the cut and braided her cut hair and placed it neatly in a box.
"Mum never really got over it, every now and then when relatives come she would get them out and would say 'look at this I used to stand there for hours doing this,'" Ms Irwin recalled.
The thought of giving away her hair for charity had crossed Ms Irwin's mind in the past "but nothing really touched me".
That time came 53 years later when she read Hollie Gibson's story in The Express.
Hollie, a grade 6 student at Flinders Christian Community College, has cut her hair for charity and raised funds for children living with cancer.
"I was sitting there and I was just about in tears and I thought to myself 'there you go Norma' so I rang the school," Ms Irwin said.
On 28 April, a hairstylist cut Hollie's hair in front of other kids and raised money for the cancer centre at the Latrobe Regional Hospital.
Her mum, Sallie Gibson, said Hollie's act of kindness raised a total of $1771 from kids who participated in the fundraiser including money donated by her school and from other people in the community.
Hollie had also raised $1200 through her homepage for Variety, a children's charity.
Mrs Gibson said her eldest child was a bit emotional when she finally handed the money over to the LRH.
"They actually have some patients that needed wigs and they have no funding left," she said.
"They said 'Hollie you're an angel', 'cause she turned up when they had no funding left.
"They said it's a wonderful gift at the right time."
Mrs Gibson said Hollie has decided to donate her hair and raised funds for charity because of her younger brother who has a rare intellectual disability.
When asked what would likely be her course of action after donating 35cm of her hair to charity and raising funds for sick children, Hollie's response was short but meaningful.
"Growing it back".