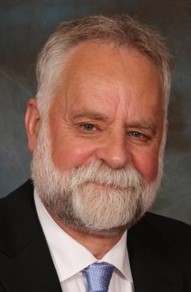 Plans to build a multipurpose motor sport complex in the Latrobe Valley are back on the agenda.
It's not the first time such a facility has been proposed, but Latrobe City councillors involved in the current project said they have learned from past missteps and are taking a different route this time.
Councillor Graeme Middlemiss said the time was right to re-examine the options for a racing track in the region.
"It's just one of these opportunities," Cr Middlemiss said.
"If you don't chase your opportunities, you don't get success.
"We'll give it another go, we think the time is absolutely perfect."
Cr Sharon Gibson shared in the optimism.
"If it's going to get up at all, now's the time," she said.
Currently, the municipal committee looking at the issue is made up of just Crs Middlemiss and Gibson.
At its 18 April meeting council voted to reinstate the committee after an unplanned but brief hiatus.
The motorsport complex proposal is still in its formative stages and councillors are taking a gently, gently approach this time.
Currently the plan is to get funding approval to conduct a scoping study, then take the results from that report back to the community.
The first step in the process, getting the okay for the money, is expected at council's forthcoming budget meeting.
It's not known what the timeframe of the consultant's report will be, but that hasn't stopped Crs Middlemiss and Gibson from thinking about where the facility might go and what it might include.
Unlike previous plans that would have seen a road course formalised in the Haunted Hills areas, the new hypothetical track would be flat, and potentially include a drag way.
It is hoped the venue would be suitable for everything from buckets and scooters to touring cars and formula three, through to vehicle testing and driver education.
It's part of the pair's vision for a facility that would be used constantly.
"If you're not just looking at Supercars but a whole gamut of motor sport, how much would that bring into here?" Cr Gibson said.
"It would also put us on the map."
"We also want to focus on grassroots," added Cr Middlemiss.
"There are clubs and individuals who want those kind of facilities."
Both councillors identified a site within the Hazelwood precinct as a potential location for the complex.
"So we've got an idea, but it's not fixed, but if you look around that's probably the best site," Cr Middlemiss said.
He said there was some speculation within motor racing circles that two of the state's key venues, Calder Park and Sandown, could close, opening up an opportunity for the Valley.
That's due in part to what Cr Middlemiss said was the sport's overarching governing body, the Confederation of Australian Motor Sport or CAMS, goal of having five purpose-built venues in the state.
"CAMS have said, 'we like this five model, if you're considering to be one of those, we will work with you," he said.
CAMS was contacted for comment but did not respond by time of publication.
Despite the enthusiasm, Cr Middlemiss cautioned that the plan might not get up, for any number of reasons.
"It all hinges on the feasibility study," he said.
"There's no use getting everybody excited again, and then the feasibility study says 'no, it doesn't work'.
"If the study says it will work, we'll bring all the clubs in and everybody will be involved."