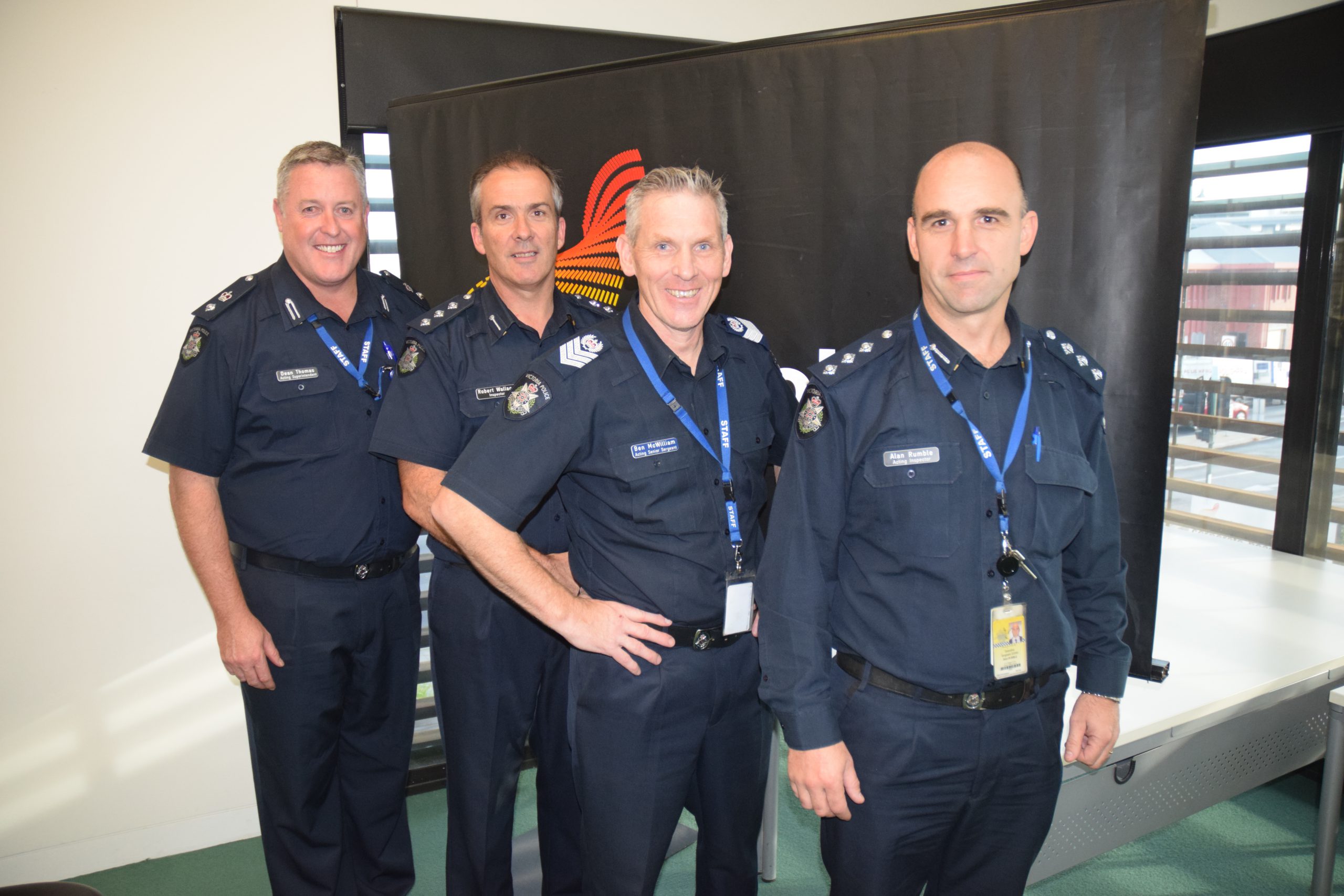 Latrobe residents have told a police forum they don't feel safe on the streets and have called for more visible police presence and CCTV cameras across the city.
The two community safety forums were an initiative by some of Latrobe's top cops in an attempt to identify key areas of concern.
One attendee, a Morwell Coles employee, said staff were constantly concerned about fights and attacks around the vicinity of the Morwell store.
"People in Morwell feel threatened. We've got people coming into the store who are always on edge, constantly worried if there's going to be a fight," the woman said.
According to the employee, antisocial behaviour including begging and public drinking had also recently increased.
Another woman, a Morwell business owner, questioned why Latrobe, particularly in Morwell and Moe, did not have more closed circuit television cameras in "hotspots" where crime was common.
The need for an increase in police foot patrols was also raised by one woman who said domestic violence on Tarwin Street, Morwell was a regular occurrence and "police patrols would certainly help".
Latrobe police Inspector Dean Thomas said the feedback provided by the community was "very constructive" and was pleased with the attendance of more than 100 people over the two sessions.
"It was identified by the public that they would like to see greater visible police presence by way of foot patrols throughout Latrobe, particularly the Morwell CBD," Insp Thomas said.
"We will look into more CCTV but it is only possible through public safety grants being approved by the State Government."
Family violence took centre stage during the forums, with Latrobe ranked fifth in the state for family violence incidents.
Insp Thomas said the Mental Health and Police Response Unit had helped decrease frontline police time at mental health call-outs from 143 minutes to 40 minutes in Latrobe, with the specialised unit created in 2016 to deal with such incidents.
Hoon driving was another big concern for several residents at the forum with areas in Morwell, Boolarra, Moe and Churchill listed as hotspots by residents.
One man, a Morwell resident, said hoon driving was a growing problem in the area and said cars were driving so quickly it was difficult to identify their registration plates.
"These specific areas have been passed onto Latrobe Highway Patrol who will increase patrols in these particular areas," Insp Thomas said.
Home security and theft from and of motor vehicles was another common issue raised by residents at the afternoon and evening forums.
"We've seen a dramatic increase in the number of theft from motor vehicles across Latrobe with about 70 per cent of these vehicles being left unlocked the owners," Insp Thomas said.
"Information we obtain from offenders charged with these offences indicates that they will try hundreds of car doors throughout a night, looking for vehicles that are unlocked.
"So it's important to lock your cars and homes."
The forums also provided an opportunity for attendees to gain a greater insight into the work local police were undertaking with government and non-government agencies such as Department of Justice and Regulation and Department of Health and Human Services.
Police received a good wrap at both forums with a number of residents praising local cops for their ongoing support and efforts.
One resident thanked police for "stamping out" the antisocial behaviour and hoon driving around Moe, acknowledging police were "always understaffed".