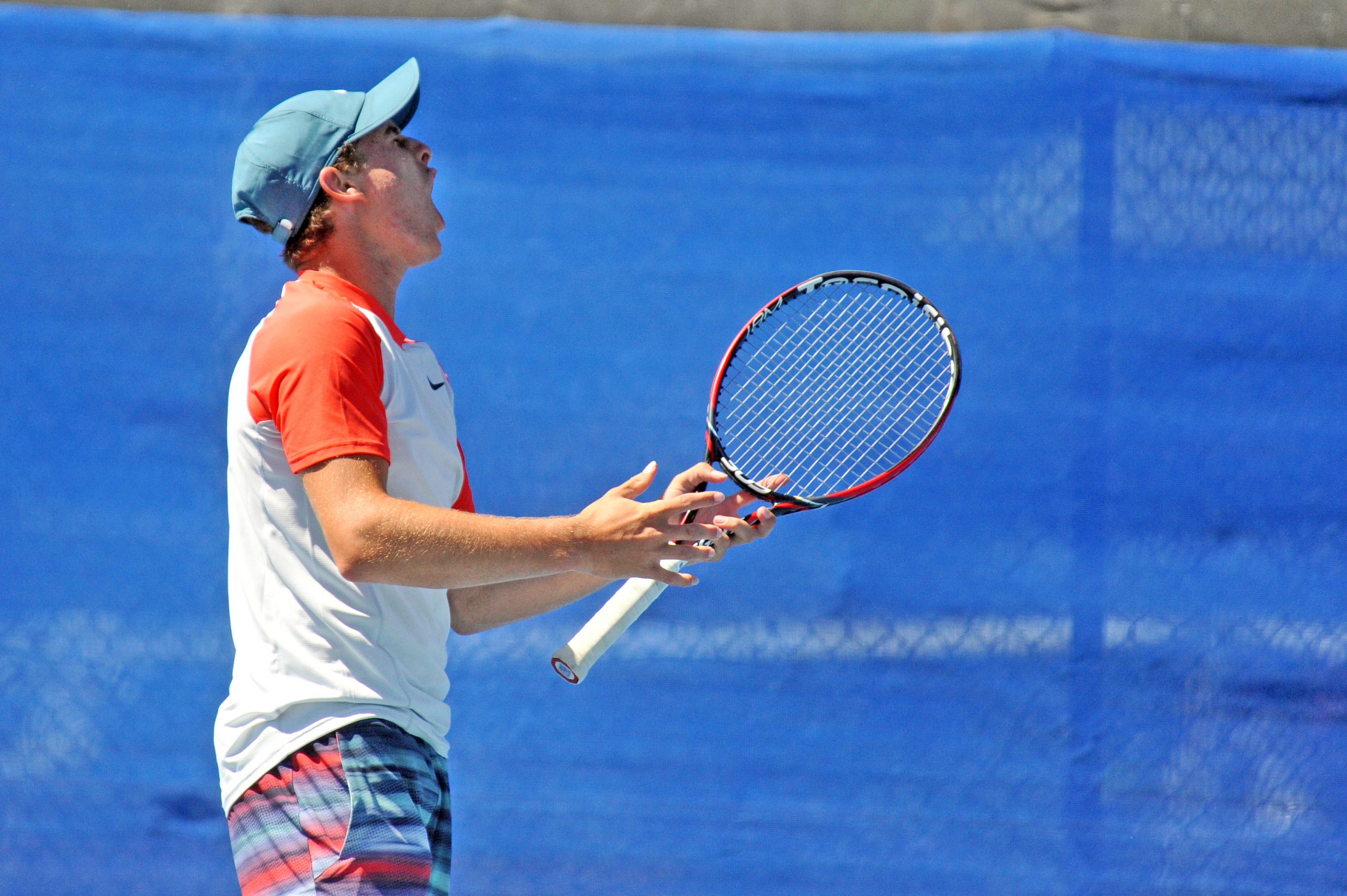 A former Australian Open boys' champion has escaped conviction after pleading guilty to fixing the result of a match at last year's Traralgon Challenger tennis tournament.
Oliver Anderson, 19, received a two year good behaviour bond in Latrobe Valley Magistrates' Court on Tuesday.
He was charged following suspicious betting activity on his match with Harrison Lombe on 24 October last year.
According to court documents, the Brisbane teenager dropped the first set of the opening round match 4-6 following a request from a friend before going on to win 4-6 6-0 6-2.
The same day the Sporting Integrity Intelligence Unit, which was monitoring the tournament, was notified by CrownBet of a suspicious bet.
CrownBet notified investigators after a customer attempted to place a $10,000 bet for Lombe to win the first bet, which was rejected.
The customer then reduced the bet to $2000 which was accepted at odds of 6-1, resulting in $12,000 being paid out.
CrownBet rejected a subsequent attempt by the customer to place a $13,000 for the match to go beyond two sets.
The rejected bet was part of a multi-bet, with the second part of the bet placed on a non-corrupt match of the tournament.
At the time, Mr Lombe was ranked 1624 in the world and Mr Anderson 704.
Mr Anderson was later arrested and admitted his actions during an interview with police, the court documents stated.
He told police he had agreed to drop the set with a friend the night before and did not know how much he was going to be paid.
During the police interview, Mr Anderson said the friend approached him a few days before the match.
But Anderson did not confirm his participation until the night before the match, the court documents stated.
In sentencing, Magistrate Charles Tan said it was important the court handed down a penalty which deterred others, but noted 2016 Australian Open boys' champion was only 18 at the time the crime was committed.
Mr Tan also noted the matter had taken a personal toll on Anderson and accepted he was remorseful.
He said he was satisfied a conviction wasn't warranted and instead placed the Brisbane teenager on a good behaviour bond and ordered he pay $500 to the court fund.