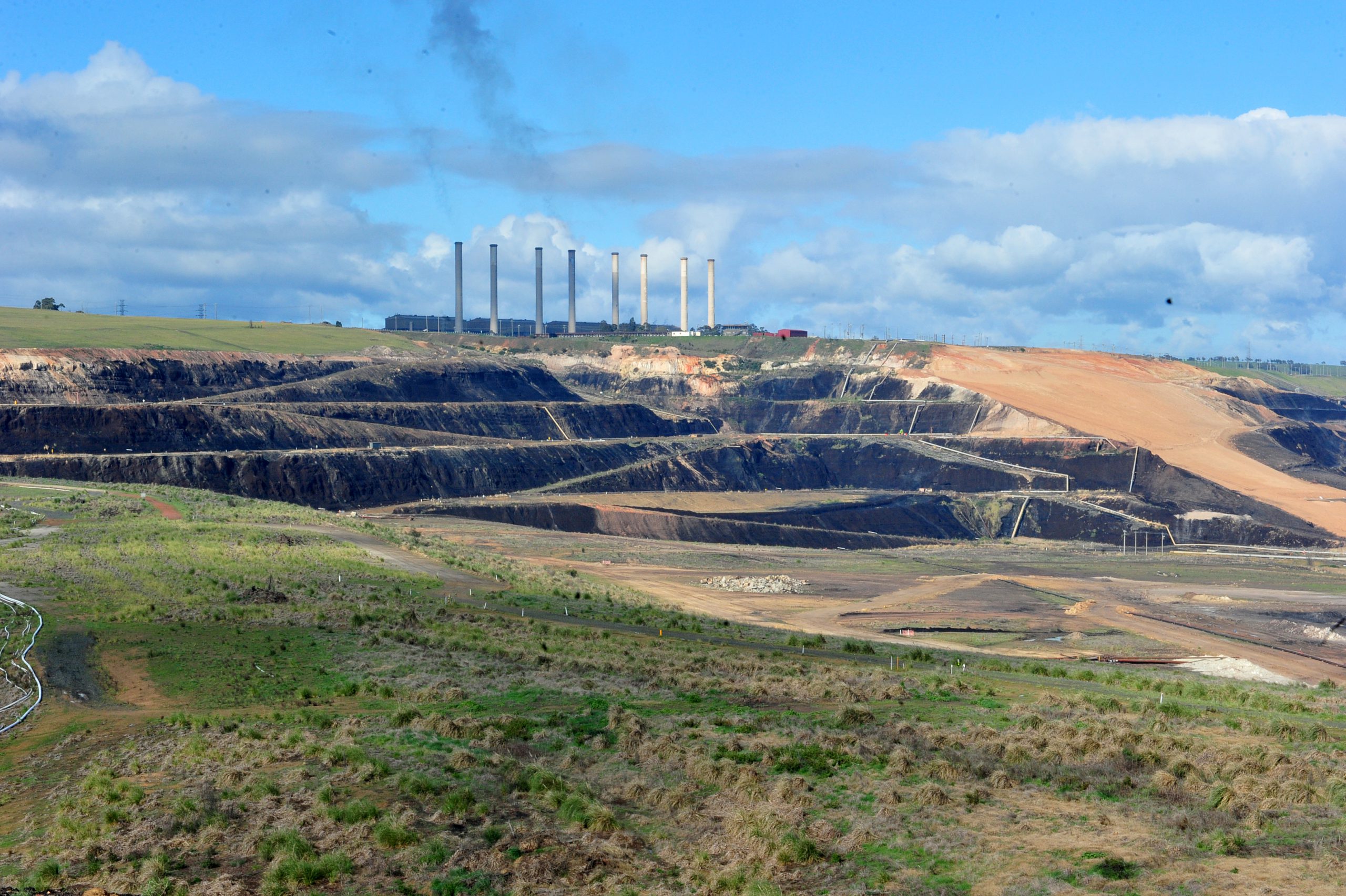 The appointment of a commissioner to oversee the future rehabilitation of the Latrobe Valley's coal mines is a step closer after legislation to establish the position passed State Parliament.
Establishing a Latrobe Valley mine rehabilitation commissioner was a key recommendation from the second Hazelwood Mine Fire Inquiry.
Legislation establishing the position passed without amendment during Thursday's parliamentary sitting.
State Resources Minister Wade Noonan said the process to recruit the commissioner was "well advanced' and the government expected to "to make an appointment by mid-year".
"The Rehabilitation Commissioner will need to have a strong professional history in mine rehabilitation and hold qualifications in areas such as engineering or geology," Mr Noonan said.
"The Commissioner is tasked with monitoring and auditing rehabilitation planning for all three of the Latrobe Valley coal mines, including Hazelwood.
"The Commissioner will also have a role in providing advice on workplan variations for all three of the mines, including Hazlewood as it undertakes rehabilitation planning."
The Hazelwood Mine Fire Inquiry 2015-16 report recommended by the end of June this year the State Government create the commissionership.
Once appointed, the commissioner will be based in Morwell and provide the government with independent advice about mine rehabilitation.
The commissioner will work in partnership with the Latrobe Valley Mine Rehabilitation Advisory Committee, which is chaired by former Latrobe City councillor Susan Lloyd.
In its recommendations, the mine fire inquiry said the commissioner should undertake audits of State Government departments and mine operators, conduct investigations and have significant power to obtain information and address knowledge gaps.
State Member for Eastern Victoria Harriet Shing said it was vital to have the commissioner based in the Valley.
"We are implementing a key recommendation from the mine fire inquiry in establishing a commissioner to oversee investigate and report on mine rehabilitation in the Valley and to make sure that strategies are developed to deliver rehabilitation in a way that engages with and consults local communities here in Gippsland," Ms Shing said.
"Many people will see that this oversight will provide greater transparency and integrity to the rehabilitation process and to make sure that operators meet their obligations into the future."