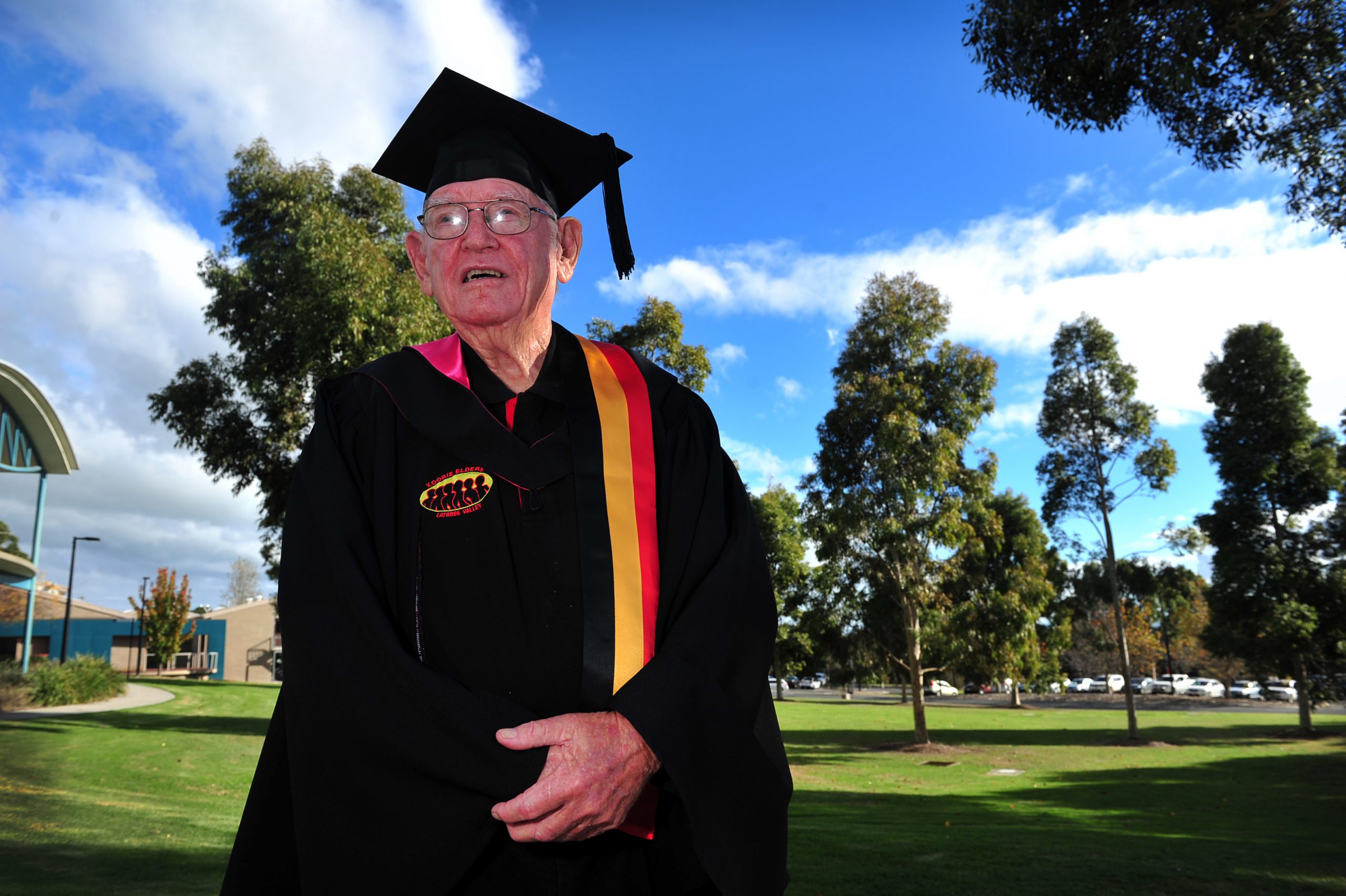 Dennis Seymour is living proof that you are never too old to learn something new.
Surrounded by his four children, extended family and fellow students, the 86 year-old graduated with a Masters of Visual Arts from Federation University Gippsland on Thursday as one of the oldest indigenous Australians to attain a masters level education.
"I was ancient compared to the other students… but it was great to learn from each other," Mr Seymour said.
Heavily influenced by his mothers' admiration for Australian landscapes, Mr Seymour's love for art and painting began as a hobby which burgeoned into a quest for knowledge.
"I've been an artist and taught art for many years, but I wanted to satisfy myself," Mr Seymour said.
The youngest of 16 graduated with a Bachelor of Arts (Aboriginal Studies) in 2014 at the age of 82, but was the first in his family to graduate with a masters.
"I was encouraged to get an education thinking I could never get one," Mr Seymour said.
Mr Seymour's works reflect his indigenous roots while maintaining a contemporary edge.
"I always liked painting and looking at landscapes. I started painting using the traditional Aboriginal style of creating dots and lines before progressing to painting landscapes and aspects of our culture," Mr Seymour said.
"I tried oil paintings and water colours but the ochre technique I fell in love with. It's a beautiful medium."
The ochre technique involves grinding stones to a powder and mixing them with fluid, resulting in rich, earthy colours to paint with.
After his graduation, Mr Seymour said he intended on sharing his passion for Aboriginal art with the community at the Gathering Place in Morwell.
"As an Aboriginal Elder it is important to pass on what you have learnt to others and be prepared to help," he said.
"I hope what I have done will help others do the same."