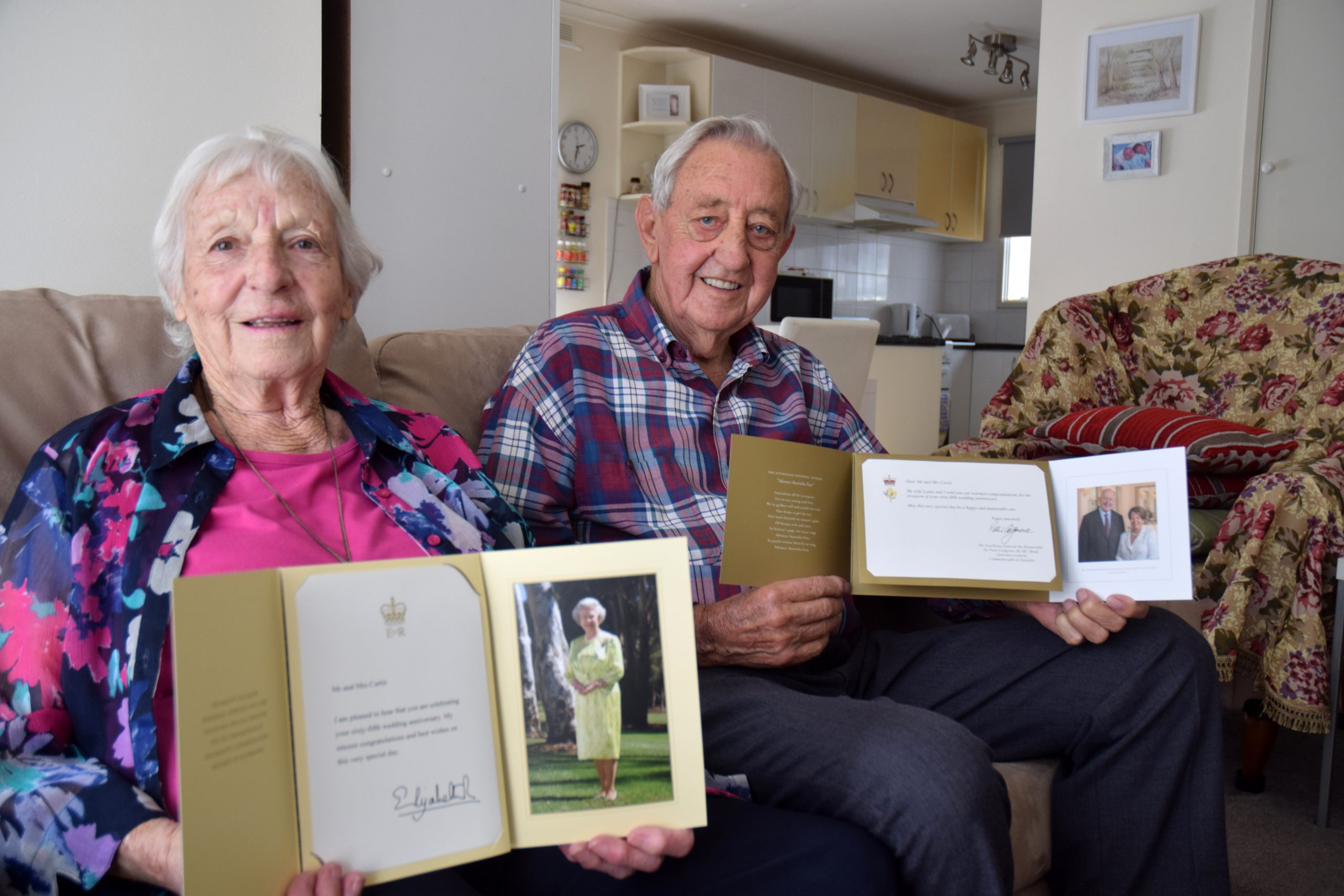 Marlene and Kevin Curtis may have celebrated a sapphire anniversary on Sunday, 28 May, however the Traralgon pair are proud to have lived a wholesome life, rather than one of precious gems and lavish gifts.
'What we have we've got' – that's the attitude Marlene still takes, decades after the end of the Great Depression.
"We haven't had an easy life," Marlene said.
"We had to work two or three jobs."
Sixty-five years ago the couple wedded at the St Matthew's Church in Bruthen.
Their marriage has been full of outings to the beach, shared songs and flourishing gardens.
"We've lived a full life I'd say," Marlene said.
She grew up on an 80-hectare property in Tasmania until her family was forced to give up their orchards and blacksmith shop to move to Victoria.
"We lost everything to the Great Depression," she said.
Marlene relocated to the Latrobe Valley at five years-old, where her family lived in tents on the road out to the Maryvale mill.
Their relationship bloomed following a community dance on Latrobe Road, in a hall where Marlene and her cousins would "do the Charleston from one end to the other".
They married at the altar, and a trip to Swan Reach followed, where they "heard the bellbirds and ate beef sausages".
Marlene was happy to demonstrate her aptitude for surf fishing at Ninety Mile Beach.
"I could cast a rod as far as (Kevin) could," Marlene said.
She was also a keen keyboardist and vocalist, and would yodel country and pop tunes in pubs and clubs across the Valley, sometimes joining Kevin in song.
Rent at their first home cost $11.25 per week, and they later bought a property called 'Lazy Acres'.
Weekdays were for hard work, however.
Marlene drove front-end loaders around nurseries, taught pre-schoolers and cleaned rooms at Hazelwood Power Station, as Kevin fronted up to Australian Paper's Maryvale Mill for 30 years.
Marlene and Kevin, aged 82 and 83 respectively, spend their time together working on the garden at their unit in Traralgon.
Now, if you counted the number of living generations in their family on one hand, you'd use all your fingers.