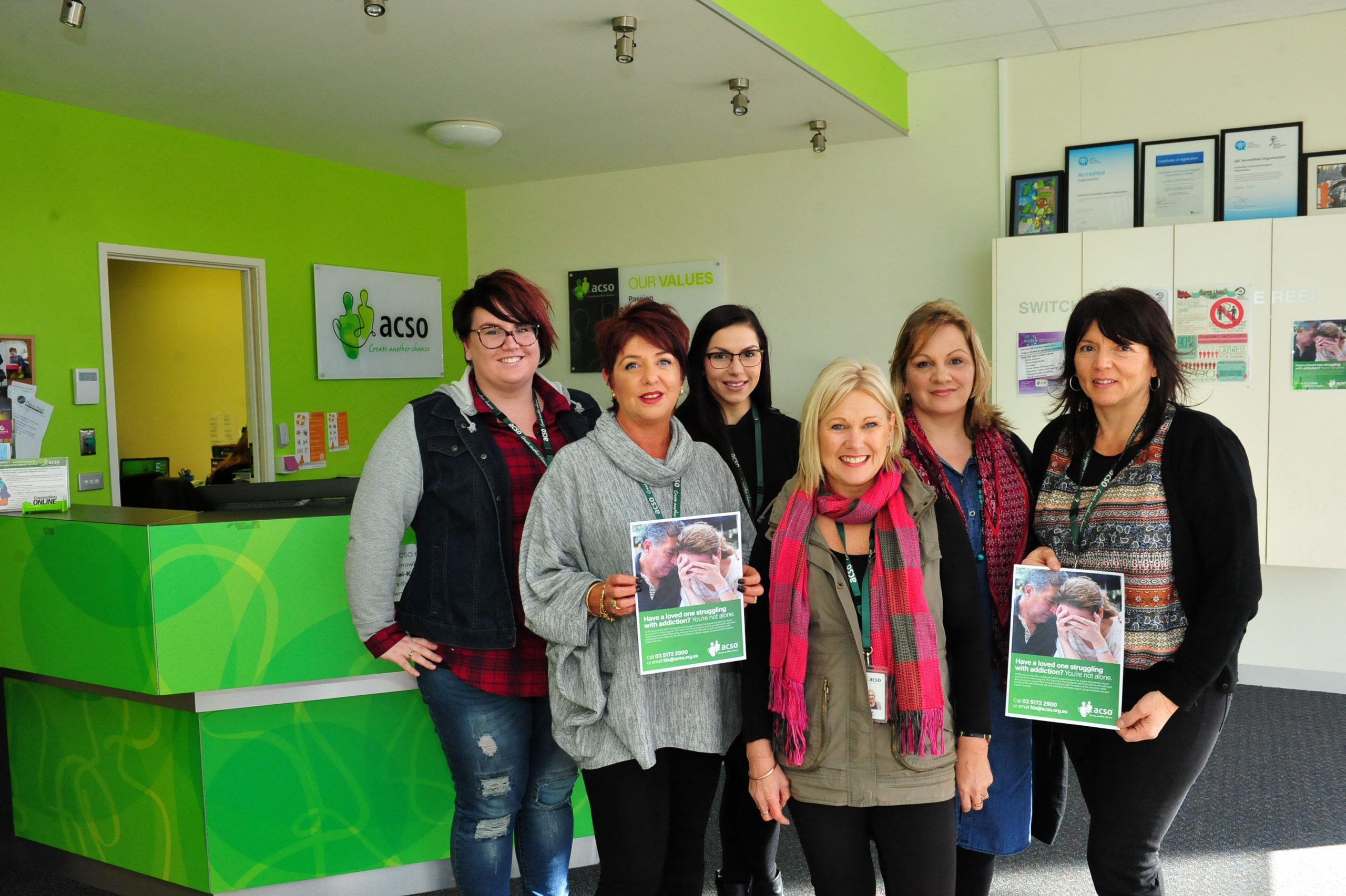 A new program aimed at assisting families and carers of people affected by drug and alcohol addiction is being offered across Gippsland.
The program was the catalyst of a report released by the Gippsland Primary Health Network last year that highlighted the significant impacts drug use and alcoholism were having on the region.
Titled 'You're Not Alone', the program will be offered by the Australian Community Support Organisation Gippsland, located at Traralgon.
"The program will provide a range of resources and support tools to families and carers of people battling an addiction, with an emphasis on self-care and mental health wellbeing," ACSO Gippsland regional manager Jenny Svoboda said.
Four different services will be offered under the 'You're Not Alone' program.
The services include brief interventions, incorporating strategies and support services to address immediate problems, in-depth one-on-one sessions with a family clinician and information and educational sessions where families can learn strategies and self-care communication techniques to better manage people encountering a drug or alcohol addiction.
The final support service is focused on peer-based ongoing support groups which meet twice a month at Traralgon, Warragul and Bairnsdale, respectively.
It comes as Latrobe was listed recently in a Needs Assessment Snapshot by the Gippsland Primary Health Network for the highest rate of people who received drug and alcohol treatment across Gippsland.
The snapshot revealed that Moe, Newborough and Morwell had the greatest increase in drug and possession incidents between 2011 and 2015, ranking in the top seven Significant Urban Areas across the region.
While Ms Svoboda said the program had mainly assisted parents of adult children, she encouraged carers and friends of people battling an addiction to come forward and seek help.
She said health and wellbeing along with financial services and family violence were some of the key areas impacted across the region for people dealing with a family member or friend suffering an addiction.
"For example there's a number of families who have reported that they have given cars and money to drug dealers because they have threatened their child for owing money. So naturally, that's a concern and we want to provide support to people who are placed in similar situations," she said.
The program will be offered in Latrobe as well across East Gippsland, Baw Baw, Wellington and South Gippsland local government areas.
ACSO senior family and carer clinician Charlotte Anderson said the program would provide strategies for people impacted by addiction and "give people some hope".
"Some people become so fixated on their loved one's addiction that they don't care for themselves and their health and mental wellbeing becomes a risk," Ms Anderson said.
"We will provide them with extensive communication techniques which they may have not heard of or used which are more affective when dealing with someone who is dealing substance issue."
For more information phone ACSO 5172 2900 or email fds@acso.org.au