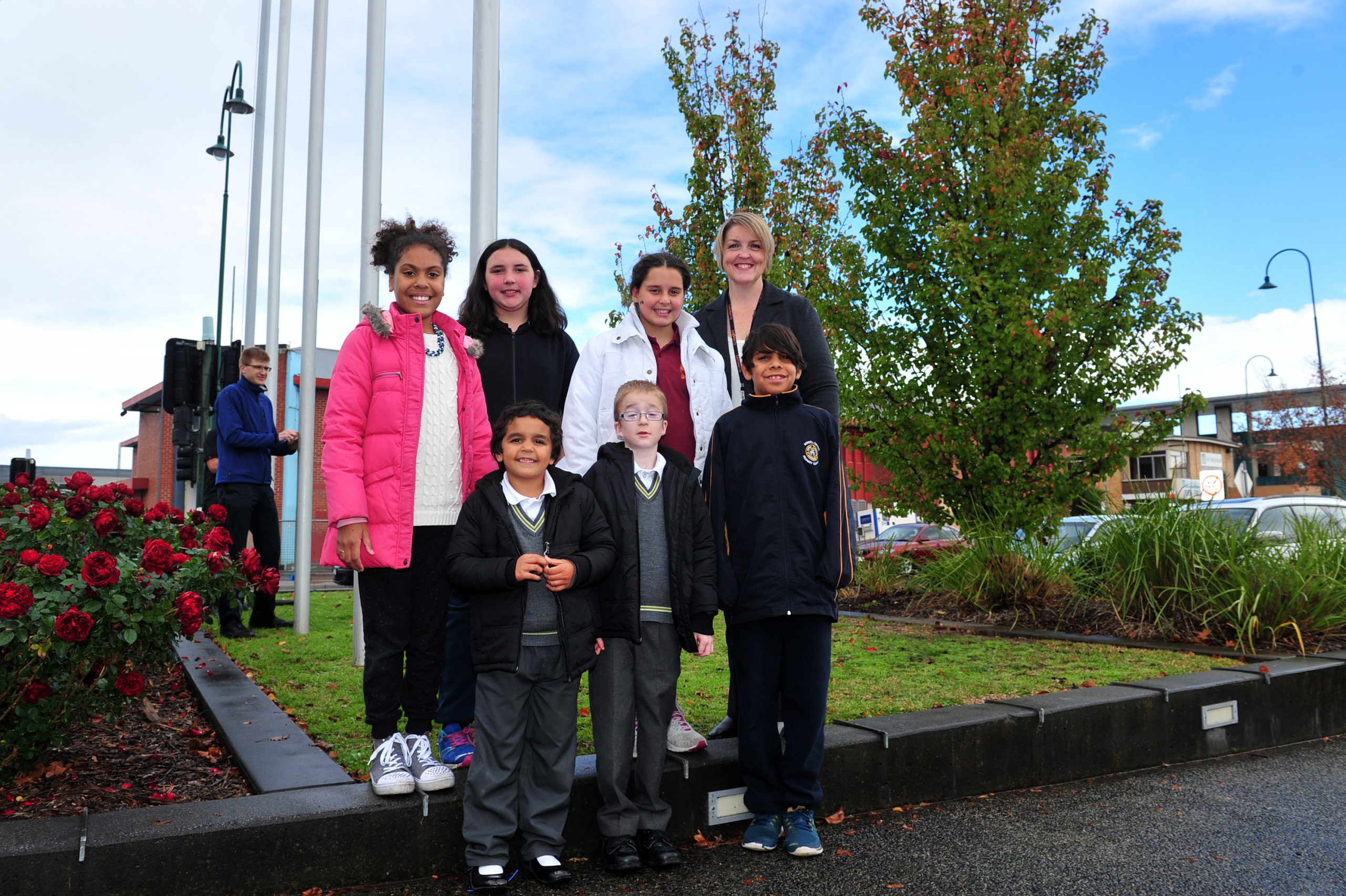 Latrobe City Council marked National Reconciliation Week with a flag-raising ceremony and afternoon tea on Tuesday.
The historic week marks 50 years since the 1967 referendum, in which the nation voted to include Australian Aboriginal and Torres Strait Islanders as citizens with rights, and 25 years since the Mabo case, in which native title was first recognised.
With a theme of 'Let's take the next steps', the event celebrated Gunaikurnai culture with a performance consisting of two dances from the Boorun Boys, a local traditional dance group.
Boorun Boys teacher Stephen Walsh said the first dance was a traditional spirit dance that had been performed by a similar local dance group in the '80s, and the second was put together by three of the boys themselves, and embodied their interpretation of The Dreaming.
"It's rewarding to see the pride on the boys' faces, to see the pride they have in their culture," he said.
Mr Walsh said dance group members hailed from across Gippsland, including Sale, Traralgon and Morwell and had only been operating for six months.
"It's a great way for the boys to strengthen each other and to grow up together," he said.
"They can be that next generation of strong, young men."
A number of speakers presented at the ceremony, including Uncle Colin Thomas and mayor Kellie O'Callaghan, as local students raised the four flags.
"Let's take the next steps and help those who are not yet aware to learn more," Ms O'Callaghan said.