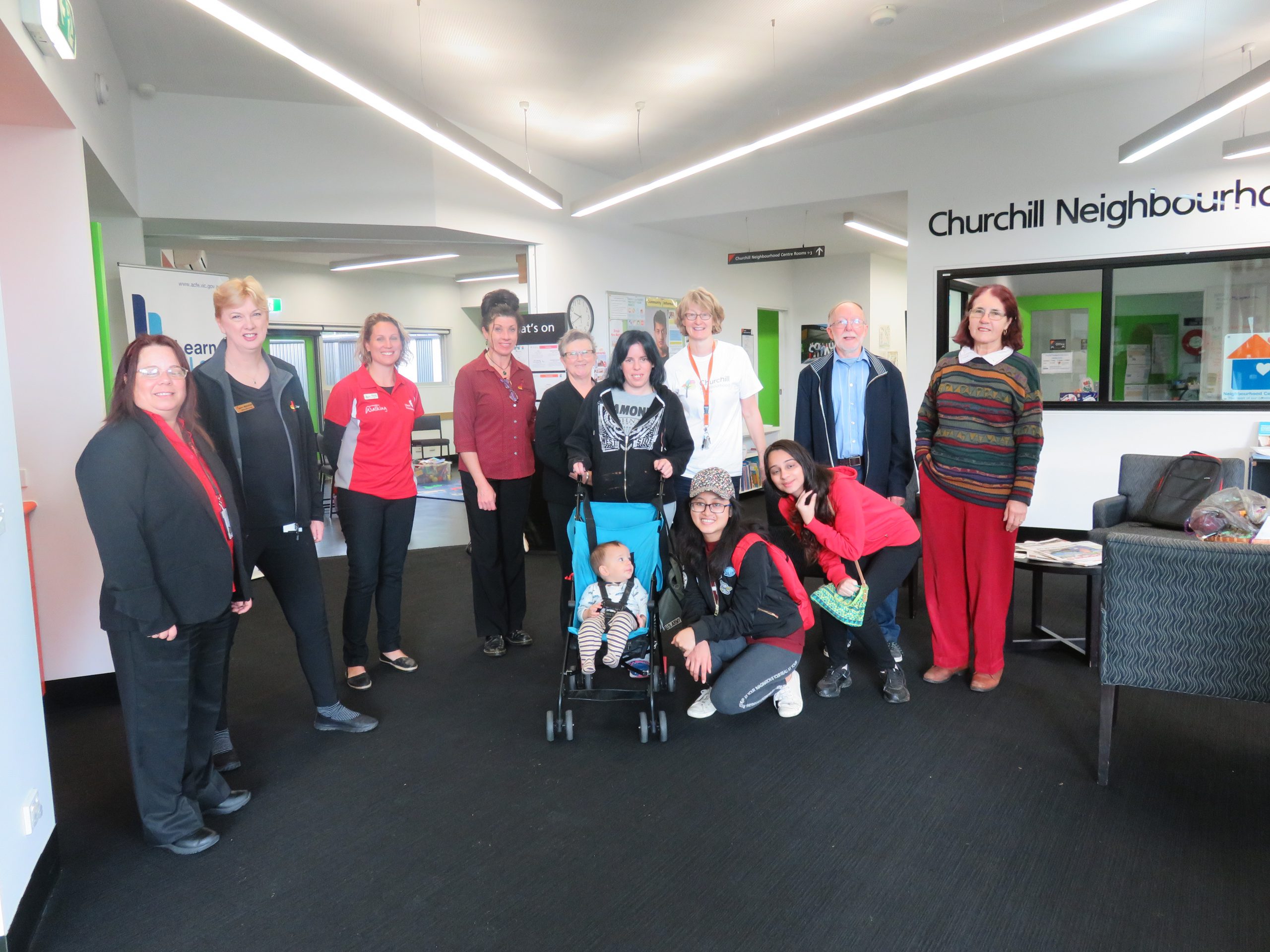 Churchill Neighbourhood Centre manager Abigail Brown saw the potential to create a link for young families between two of the community's assets.
She has launched the first of many strolls along Eel Hole Creek, followed by a children's reading session in Churchill Library.
Ms Brown said the Wallaby Walkers group was a means for all the facilities and programs at the Churchill and District Community Hub to collaborate.
"It's about supporting mental health, really," she said.
Ms Brown had previously gathered data through conducting surveys and engaging with local residents and service providers to undertake a community needs analysis.
She said through the project she heard a lot of positive feedback about Churchill residents' love for their community, however she established an overall desire for "more things for young people to do".
Ms Brown even drew from her own experience as a mother to shape the initiative.
"I struggled a bit when (my son) was tiny and having something to go to for the morning," she said.
Having half a day planned was an ideal scenario for Ms Brown, who would've found the Wallaby Walkers group "very useful" when she was looking after a young child.
Ms Brown emphasised the walking group was a way for local families to make friends, get active and engage with some of the other facilities in the centre if they needed, such as Maternal and Child Health and Anglicare Victoria's Parent Support Program.
The Wallaby Walkers' launch on Wednesday, 24 May attracted a couple of Federation University Gippsland postgraduate students who will continue to volunteer in the program.
"It's a beautiful walk around here along Eel Hole Creek and all the regeneration, all the effort that's gone in," Ms Brown said.
"Walking is free and you might spot a dozy wallaby out there."
Story Time at the library has also shifted to 10.30am to enable young children to have a quick nap after the walk then get reading.
The 30 minute Wallaby Walkers route leaves Churchill Neighbourhood Centre at 9.30am every Wednesday, followed by morning tea at 10am.
Strollers are welcome, however dogs are not allowed at this stage.
Walkers can borrow ponchos in the event of rain.
Phone Abigail Brown, or volunteers Sumy Thuan and Komal Bhatia on 5122 2955 for more information.