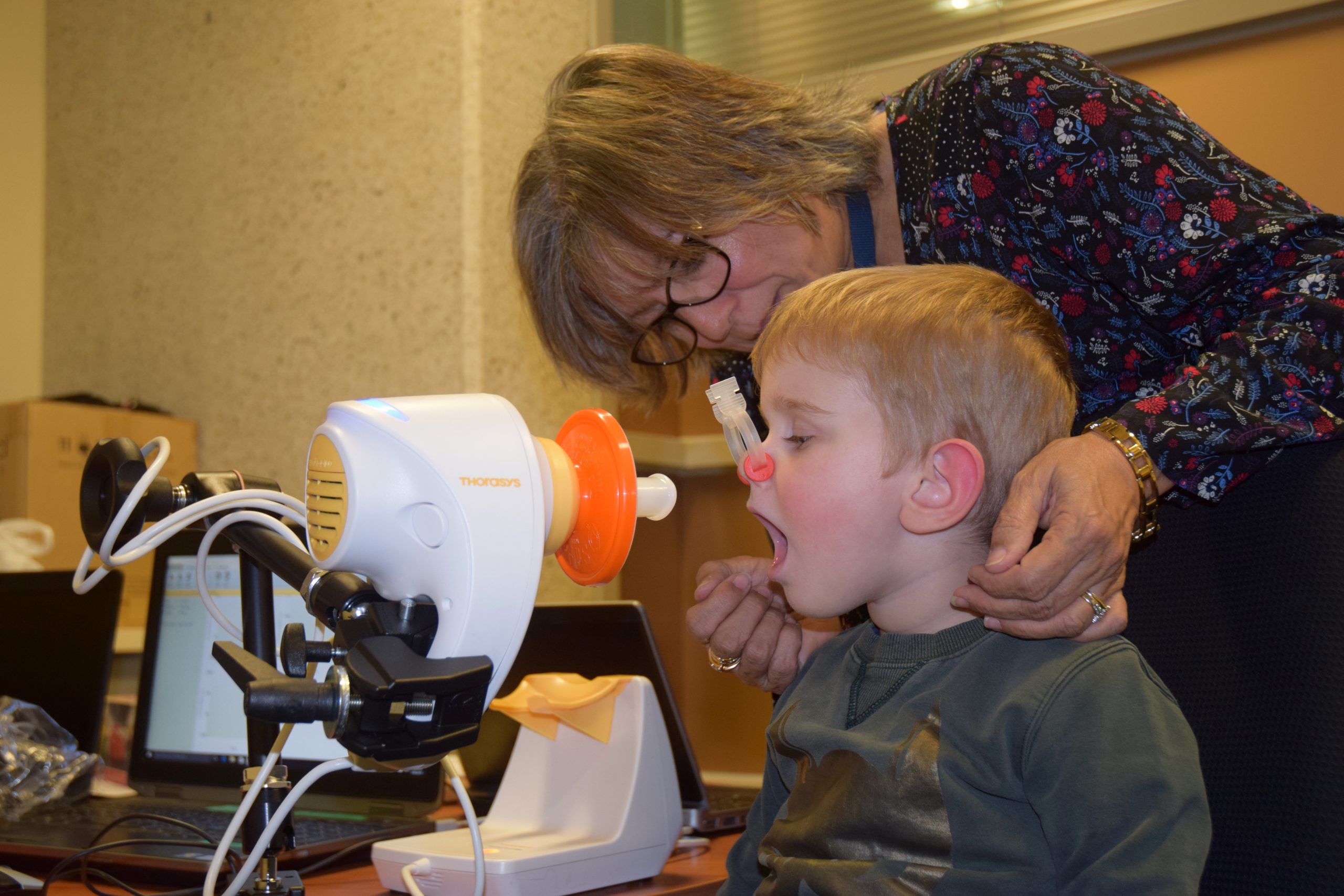 Researchers are encouraging Latrobe Valley parents to present their children for non-invasive check-ups to strengthen their understanding of the long-term health effects of the Hazelwood mine fire.

Latrobe Early Life Follow-Up Study manager Marita Dalton said the "ground-breaking" research would help the next generation of children.
"There's been no other studies like it in the world and we're hoping to look at whether long-term health can be influenced by air pollution specifically a smoky event like the Hazelwood mine fire," Ms Dalton said.
"These children were quite young when they were exposed either prenatally or as infants so studying them over time can give us some data or some information about what sort of impact these events have and it can help inform responses to these events in the future."
The check-ups are being carried out at Latrobe Community Health Service as part of the long-term Hazelwood Health Study, and require children born between March 2012 and December 2015.

Ms Dalton said they had 550 children who had completed baseline surveys, however only 100 children had come to the clinic for the free health checks.
"We have an aim of about 400 kids to be involved, so we've got a long way to go," Ms Dalton said.

"And we hope to follow them over time and repeat the clinical measures in another three years' time.

"The more children involved the stronger our research is going to be so the more chance it has of answering some of the questions we simply don't have answers to at the moment."
Ms Dalton said it was equally as important to test children who weren't born or in utero during the 2014 mine fire as "they gave a comparison with the children who were exposed in some way".
The clinical checks will continue throughout June and July, in which children will complete a simple ultrasound test, as well as a breathing test for the older children.
Ms Dalton said the tests took up-to an hour-and-a-half, and there were "distraction tactics" such as books, iPads and cuddly toys the children could play with and a $25 gift voucher for families to take home.
Morwell mother Lauren Kitwood, whose son Branigan was six months old during the mine fire, encouraged families to take part in the check-ups.
"If they find there is concern, then we can then go down a pathway of what we need to do of helping (our son)," she said.
"I just think it's for the best of the community and if there's something they've found that is going to be harmful to anybody then they can help us."
She said her family lived "really close to the where the mine fire was", forcing their evacuation for about a month, hopping between hotels and people's couches.
"It was more stressful with having a baby running in and out of home getting bits and pieces we needed because we were still working, my husband and I."
Branigan and her two year-old daughter Maelah have completed the health checks, which she described as "really relaxed and easy".
"It's just like going to a normal doctor's appointment for a check-up," she said.
The ELF Study is being conducted by the Menzies Institute for Medical Research at the University of Tasmania as part of the broader Hazelwood Health Study led by Monash University.
Call the ELF hotline on 1800 322 102 to book an appointment.

Correction: In an earlier version of this story, the eligible dates for children in the study were between March 2014 and December 2015. This has been changed to between March 2012 and December 2015.