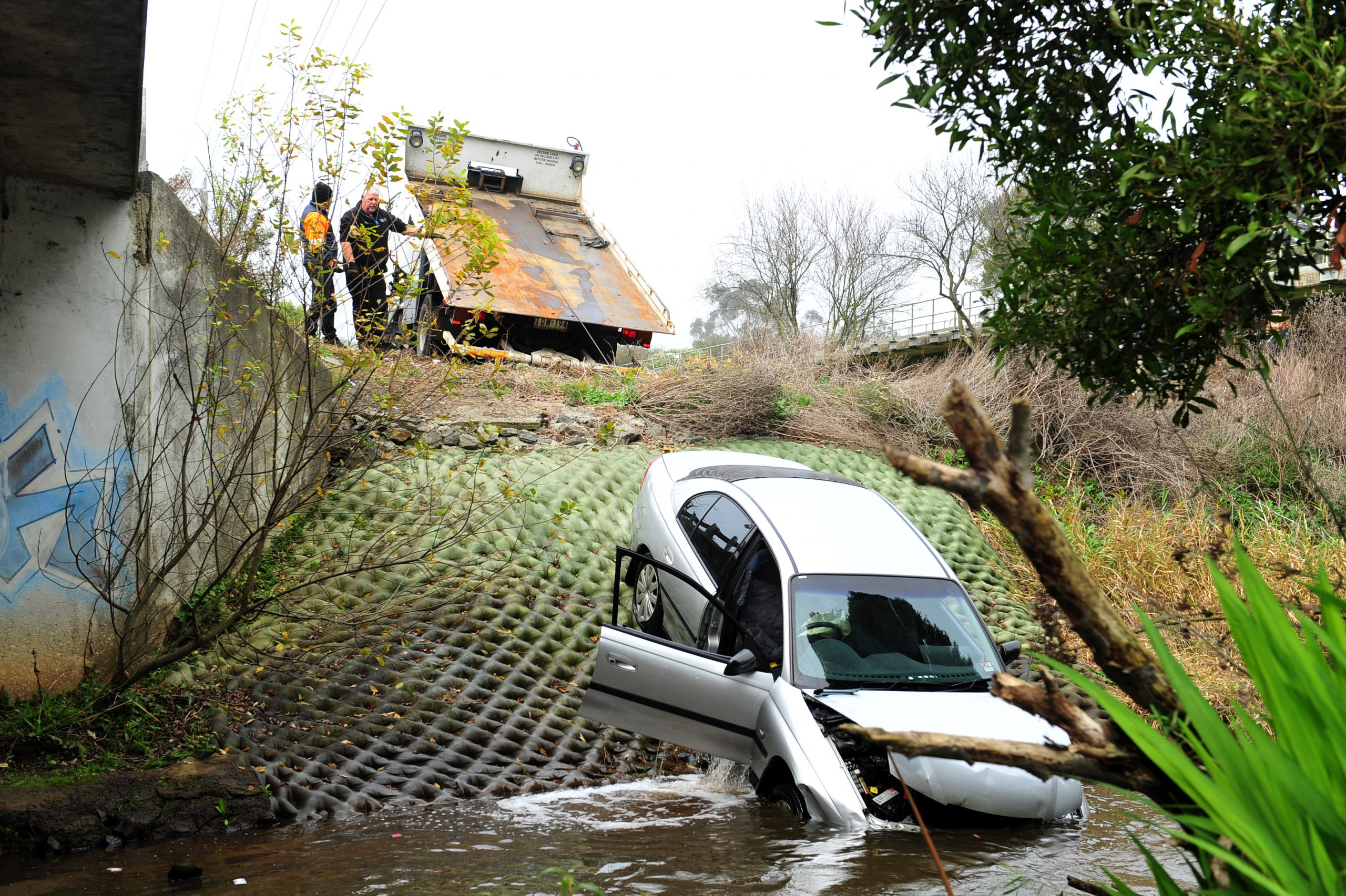 An 86 year-old Newborough man has escaped without injury after his car plunged about two-and-a-half metres into Narracan Creek at Moe this morning.
The Country Fire Authority said his car clipped the barrier of a bridge on Narracan Drive just after 11am on Wednesday.
CFA District 27 operations officer Emma Conway said a member of the public was first on scene after the car left the road.
"(The person) sat on top of the car while the driver was trapped," Ms Conway said.
"The crews from Moe, Newborough and Morwell arrived and used a harness from the Morwell pumper to extract the patient from the car.
"At this stage it is believed the patient did not sustain any injuries due to the accident."
Ms Conway said the man, who was taken to Latrobe Regional Hospital for observation, was trapped in the car for about 10 minutes before he was rescued.
"The water was up to his chest while he was trapped in the car, but at no time was he at risk of drowning," she said.
A Latrobe Regional Hospital spokeswoman said the man was in a "stable" condition.
Moe police said the man would undergo a license review as a result of the incident.