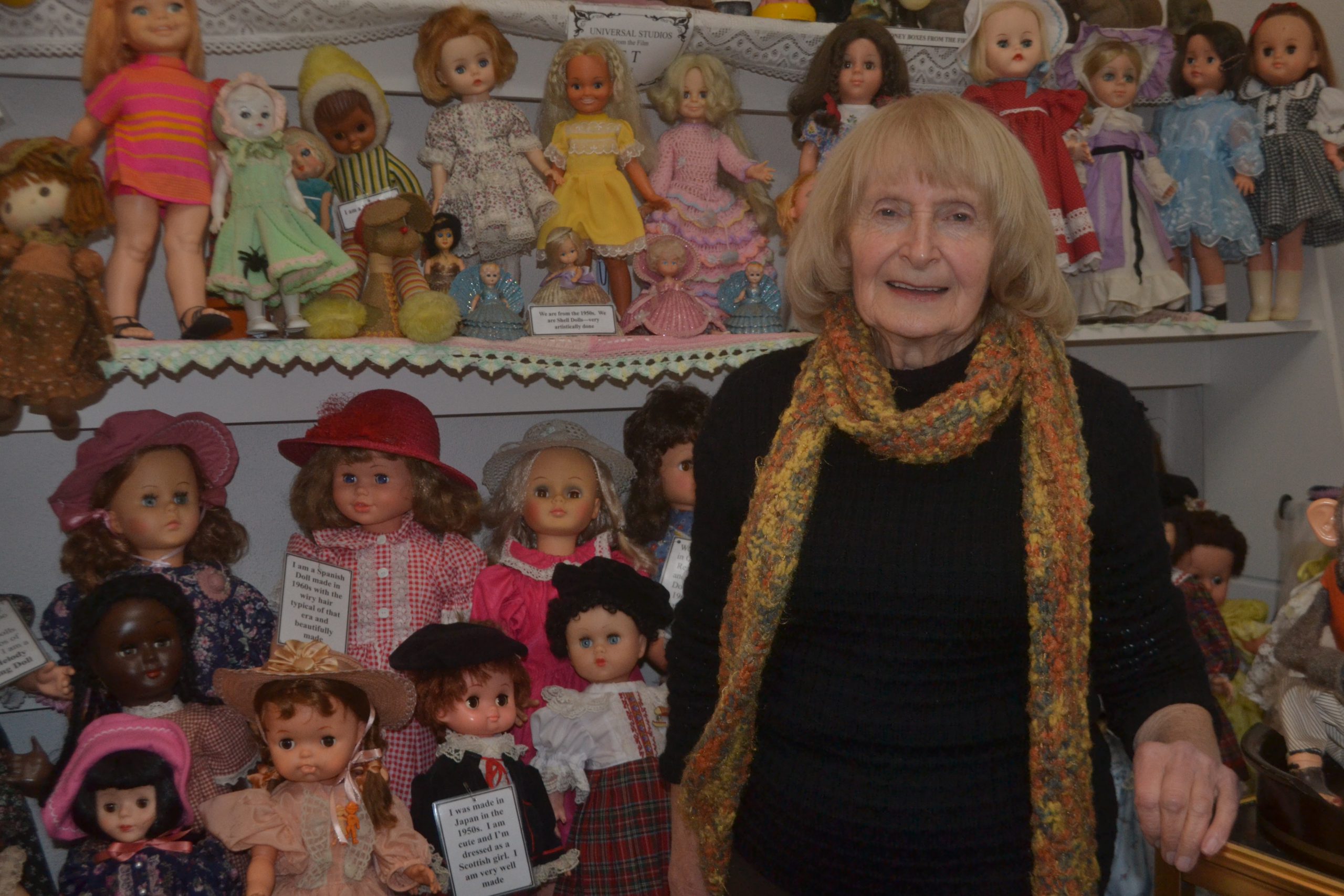 After seven years of attracting tourists to the Latrobe Valley, Bev Loraine will do what visitors to her doll museum are forbidden to do, take the dolls home.

Bev's Wonder World of Dolls will close its doors in July after Ms Loraine's three-year lease of Morwell's historic Airlie Bank Homestead expires on 31 July. She has decided not to renew it.
"I'm really going to miss this place, but I'm 87 years old and I'd like some more time for myself," she said.
While it may be a small space, Ms Loraine has more than 1000 dolls arranged throughout five rooms, many of them more than 100 years old.
"There is a lot of history here and a lot of things to learn about," Ms Loraine said.
"None of them are ordinary, modern dolls. Each one has their own character."
A guided tour of the museum by the passionate collector will reveal a plethora of cultures embedded within the craftsmanship and attire of the dolls, with dolls originating from a range of countries, including England, Japan, Switzerland, Poland, Mexico, the Philippines, Russia and many more.
"I haven't really had to travel much, I've just acquired the dolls in different ways throughout the years," she said. Ms Loraine can recall the history and make of almost every doll in the museum and demonstrated that each doll has a story to tell of the culture that it originated from.
"In the 1920's they would sell doll heads that mothers could sew cloth bodies onto," she said.
Ms Loraine said she had many lovely memories from her time with the museum.
"I've met so many people. I want them to go home and say they had a good day. And that's what happens," she said.
"I think (the doll museum) would have brought 100s of people to the area over the years."
Looking forward, Ms Loraine said she would keep the dolls in her own home and would consider allowing people through to look at the dolls into the future.