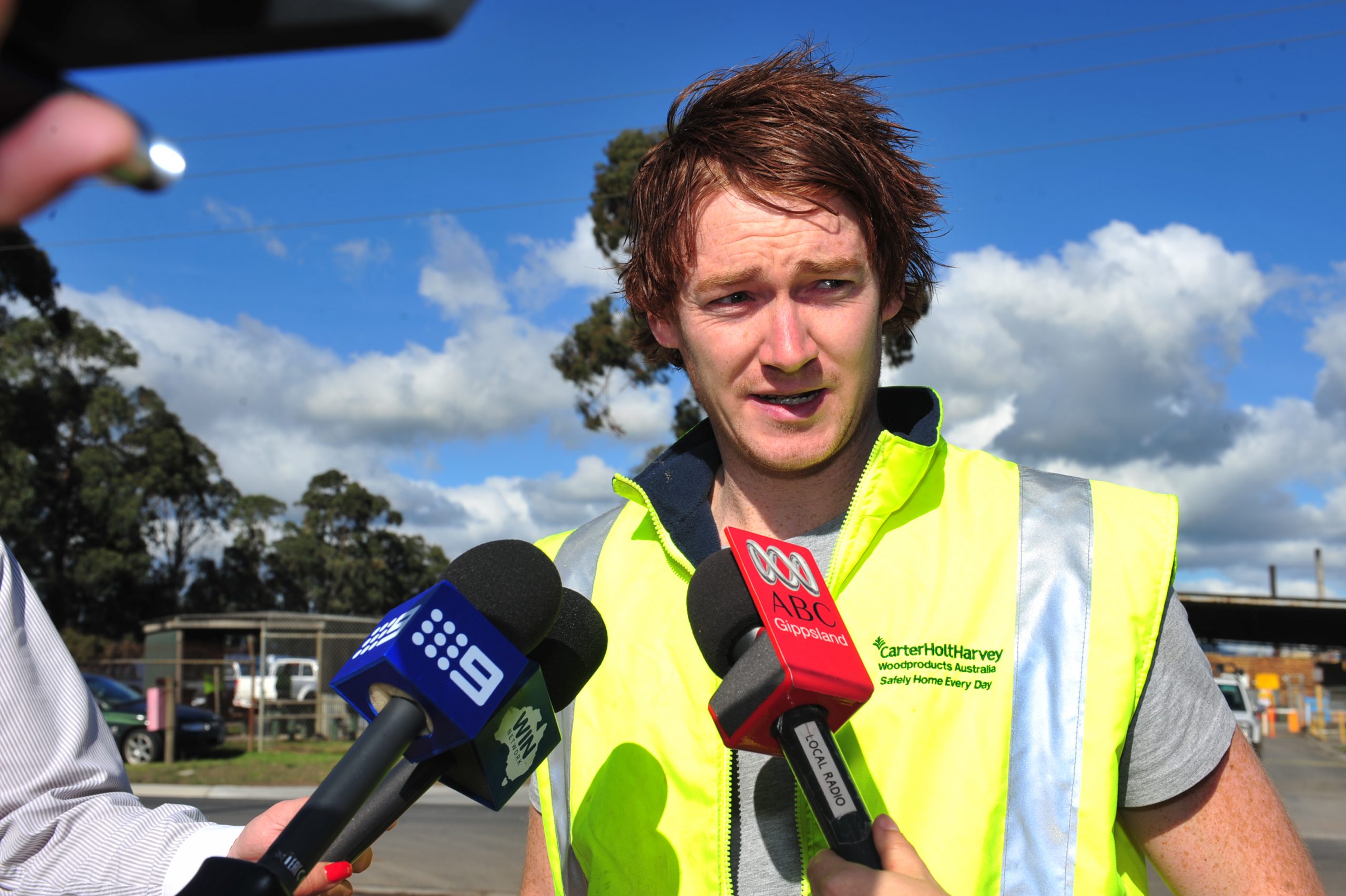 The Electrical Trades Union has called for a worker transfer scheme to allow workers affected by the likely closure of Carter Holt Harvey's Morwell sawmill to move to Australian Paper's Maryvale Mill.

In a letter to State Industry and Employment Minister Wade Noonan dated 29 May, ETU Gippsland branch organiser Peter Mooney asked the government to approach Australian Paper and discuss the possibility of implementing such a scheme.
Mr Mooney is seeking a scheme similar to the one implemented for workers affected by the closure of Hazelwood Power Station following negotiations between Latrobe Valley unions, power generators and the State Government which is expected to transfer about 150 jobs to other power stations.
That scheme operates by offering workers at other generators early retirement to create positions for former Hazelwood employees.
Mr Mooney said such a scheme could work for employees affected by the possible closure of Carter Holt Harvey's Morwell sawmill.
"The (Latrobe Valley) unions have asked the State Government to look at a proposal of a worker transfer scheme for Carter Holt Harvey and also Australian Paper," he said on Thursday.

Last month, Carter Holt Harvey announced it would likely close its Morwell site by the end of August due to its inability to source plantation pine logs from its supplier, Hancock Victoria Plantations.
HVP is unable to continue meeting its supply contracts for the plantation pine which CHH uses to manufacture structural grade timber products at its Morwell sawmill following bushfires which have destroyed about 15 per cent of its supply since 2003.
CHH is undergoing a three-month consultation process with its workers before a final decision is made.
In his letter to the minister, Mr Mooney highlighted the success of the power industry worker transfer scheme and noted "a number of the worker skills at CHH are very similar to the ones at Australian Paper Maryvale".
The letter also stated that Latrobe Valley unions understood that some timber which would have been destined for CHH's Morwell sawmill would now be directed Australian Paper's Maryvale Mill.
"I have recently made contact with Australian Paper management, locally, regarding this and at the time of writing this letter, the local management were investigating this option with their senior management," the letter stated.
"I have not, as yet, had a response."
But in a statement to The Express, Australian Paper senior marketing manager sustainability Craig Dunn said "it would not be appropriate for Australian Paper to comment on CHH Morwell's situation during their employee consultation process".
A spokesperson for Mr Noonan said the government was working with CHH "to ensure every effort is made to give affected workers the support they need".
"The Latrobe Valley Authority is acting as a one-stop shop for workers to access support services and other assistance," the spokesperson said.