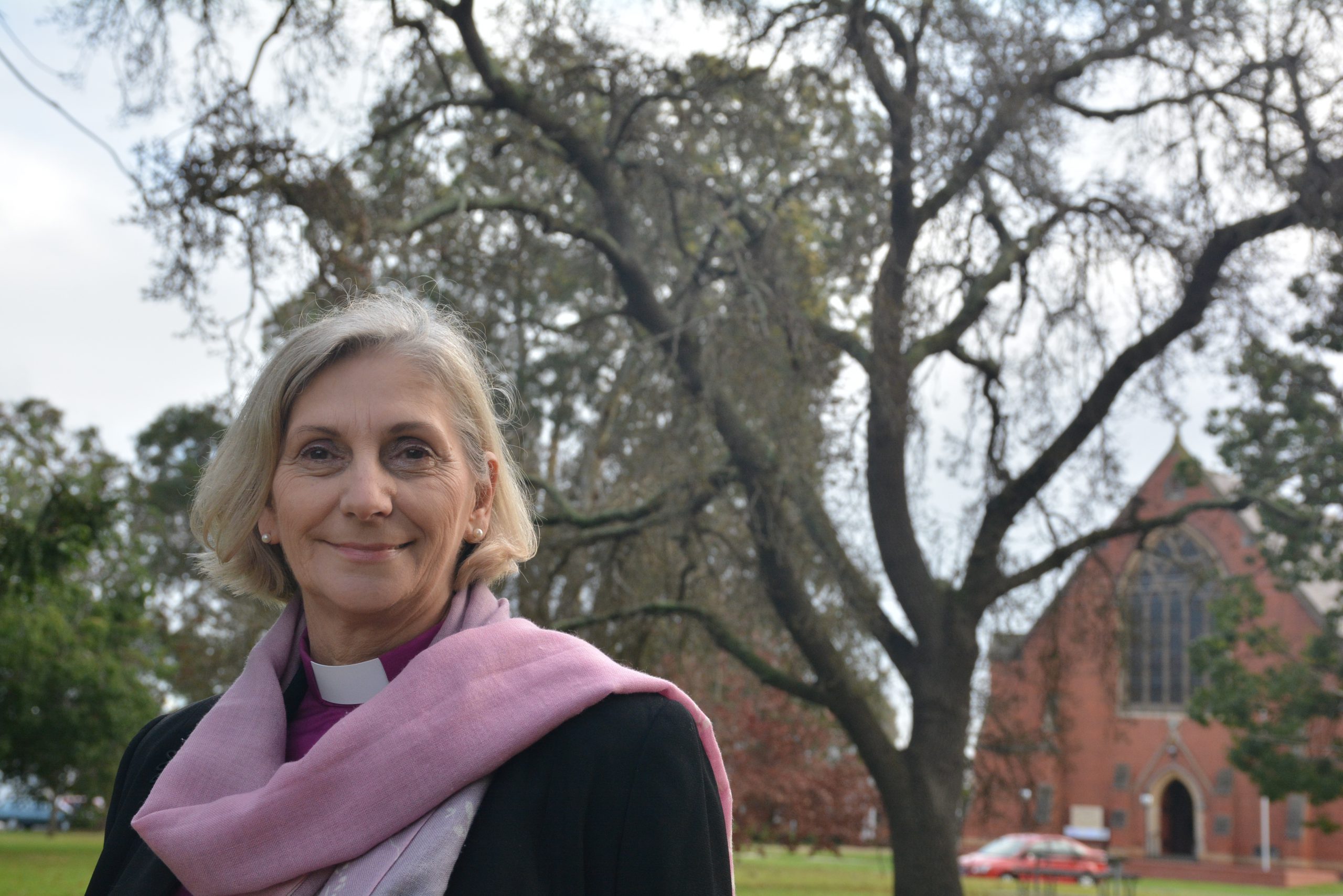 Bishop Kay Maree Goldsworthy has been appointed an Officer of the Order of Australia in the Queen's Birthday Honours List.
Recognised for her distinguished service to religion through the Anglican Church of Australia, as a pioneer and role model for women, to church administration, and to pastoral care and equality, Bishop Goldsworthy is the first female Anglican Bishop in Australia.
She is the first woman to lead a diocese in Victoria, and only the second in Australia, after Bishop Sarah Macneil was appointed to the Diocese of Grafton early in 2014.
Her immense list of achievements begins with her ordination as a deacon in the Diocese of Melbourne in 1986, and she became one of Australia's first female priests in 1992, serving in Perth before being elected Bishop of Gippsland in 2015.
These were the absolute highlights of her long career, she said.
"Each (ordination) has been really significant, and not something easily walked into, very hard-won," she said.
"It's the efforts of lots of people, women and men, for whom those doors opening was really significant."
Bishop Goldsworthy said the AO appointment was a surprise.
She hoped her achievements would show other women that they could be as involved in the church.
"I simply thought, what I really want to do is, I want to be in ministry, I want my life to show something of the love of God, and I want to give my life to doing that," she said.
"It was a simple thing at the beginning, and it's been more than 30 years that I've been in ministry – in that time, doors have opened and things have happened for women in the life of the church."
She noted that Gippsland in particular had a strong commitment to equality in the church.
"About half of the clergy in the Anglican diocese are female, so we are coming to a point," she said.
"Historically in Gippsland, women came as part of the ministry of the church here, deaconesses and nursing sisters, as early as 1918.
"(It's) a really strong lineage, fantastically strong and enterprising women doing extraordinary things in places men wouldn't go, for almost no money, because they had a really strong sense of God calling them to particular places.
"They were women of their time, and these days, women of the 21st century are stepping in too."
Despite these achievements, there was opposition to her appointment as Bishop, but she is confident that attitudes will change.
"There are still parts of the church I'm part of that doesn't believe women should be in places of leadership like this," she said.
"It's not something we can just take for granted."
Bishop Goldsworthy is also a part of several trusts and committees, involved in Anglicare and the University of Melbourne's Trinity College, and is a patron of the International Anglican Family Network.
She has been an Australian representative to the UN's Commission on the Status of Women in 2008, and was inducted into the International Women's Hall of Fame in 2011.
"What I hope is that I've been a person other women can look at and say, 'well if she can do it, I can do it, it's possible for us'," she said.
"The Bible is 66 books of God choosing completely unexpected people to do things, and I think I'm one of those unexpected people that's been allowed to do things, and I've grown.
"I hope that other people who might think themselves 'unexpected people' find a way to be a part of a story that is a bigger story than themselves, a story which is hopeful, and a story which is living into a future."
Story courtesy of the Gippsland Times.