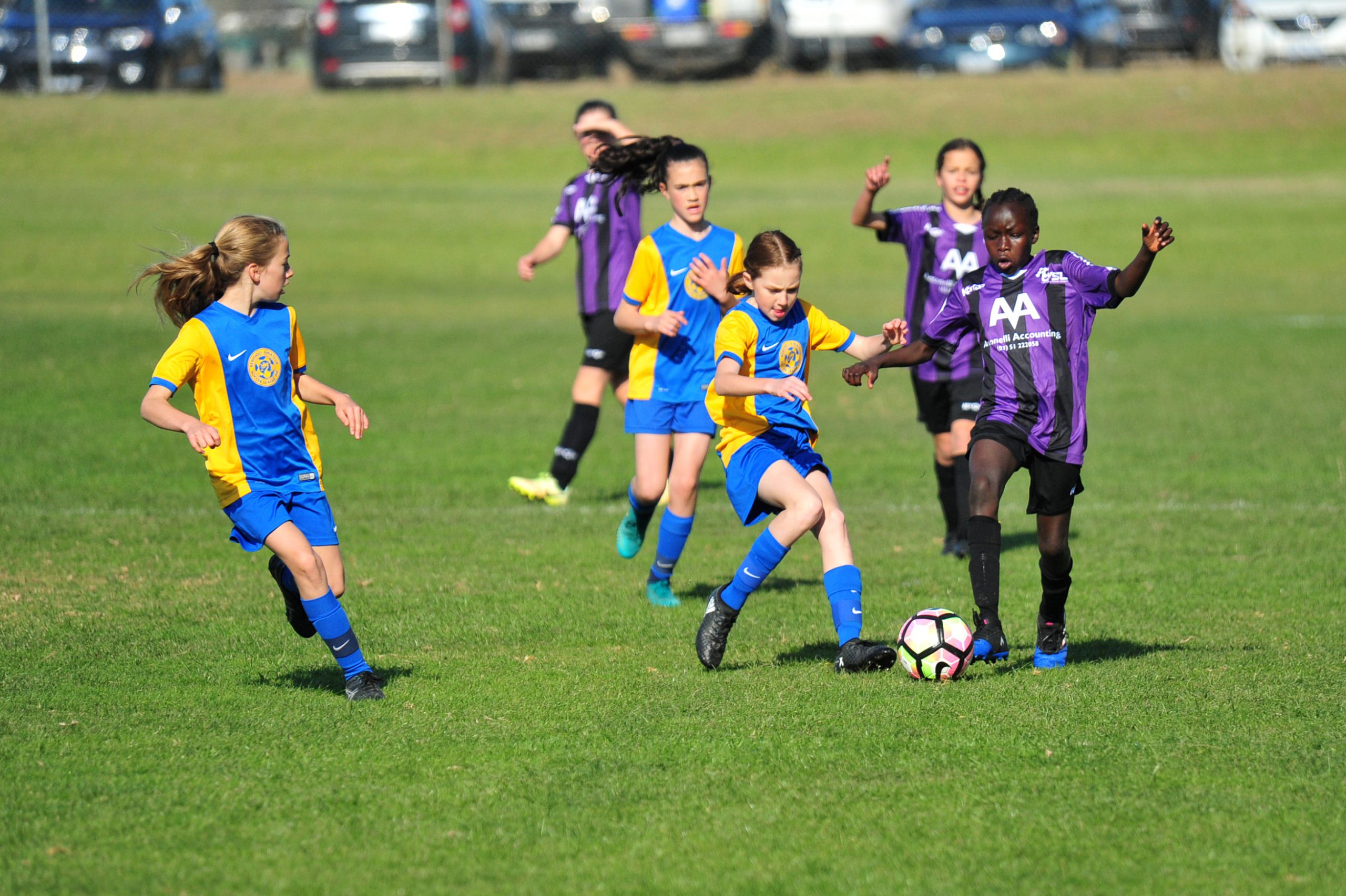 SOCCER
A soccer tournament held in Morwell and Traralgon over the Queen's Birthday long weekend is being hailed a huge success.

More than 800 competitors aged between 10 and 16, representing leagues across Victoria, descended on the region and played more than 110 games of soccer.
Originally scheduled for Shepparton, the Country Leagues Football Association championships were relocated to the Latrobe Valley after the event clashed with another sporting tournament.
"We had a round about 4500 people here this weekend," CLFA spokesman Ken Steel said.
"It's the biggest country championship we've ever had."
Steel said the idea behind the event was to bridge the gap between local club soccer and the more elite levels of the game.
"It's to give the grassroots an opportunity to come together and show their talents against the other regions," he said.
"(Participation) is growing rapidly. The LVSL (Latrobe Valley Soccer League) last year increased by about 13 per cent, the rest of the state was eight per cent."
Of the LVSL teams, the under 16 boys did best, making the final of their division before losing out in heartbreaking fashion.
The under 14 girls' exit was also hard, having to wait until Monday morning to see what its outcome would be, as Bendigo played Ballarat.
Anything less than a five-goal win to Ballarat would have insured the LVSL squad made the final.
Ballarat won the game, 5-0, with the last goal going in with just 30 seconds left in the game.
Other LVSL tournament results included a third place to the under 12 boys and girls and the under 16 girls, and a fifth for the under 13 boys.
The under 16 boys' final against Albury Wodonga was a thriller.
The LVSL side had the better of the chances in the early going, including a clearance by the last defender off the line that had beaten the keeper.
About halfway through the first period, the LVSL took a one-goal lead.
It came via a blistering LVSL strike that cannoned off the chest of the keeper before taking a high arch over his head and bouncing into the net.
Albury Wodonga equalised less than 60 seconds later.
From there, strong play by both sides was the hallmark of the game.
It stayed all even and was looking like a shared banner outcome before a period of pressure by Albury Wodonga that resulted in a number of set piece chances.
Finally the visitors took control of the game with about three minutes left thanks to a curling string from just outside the box that beat the LVSL keeper cleanly.