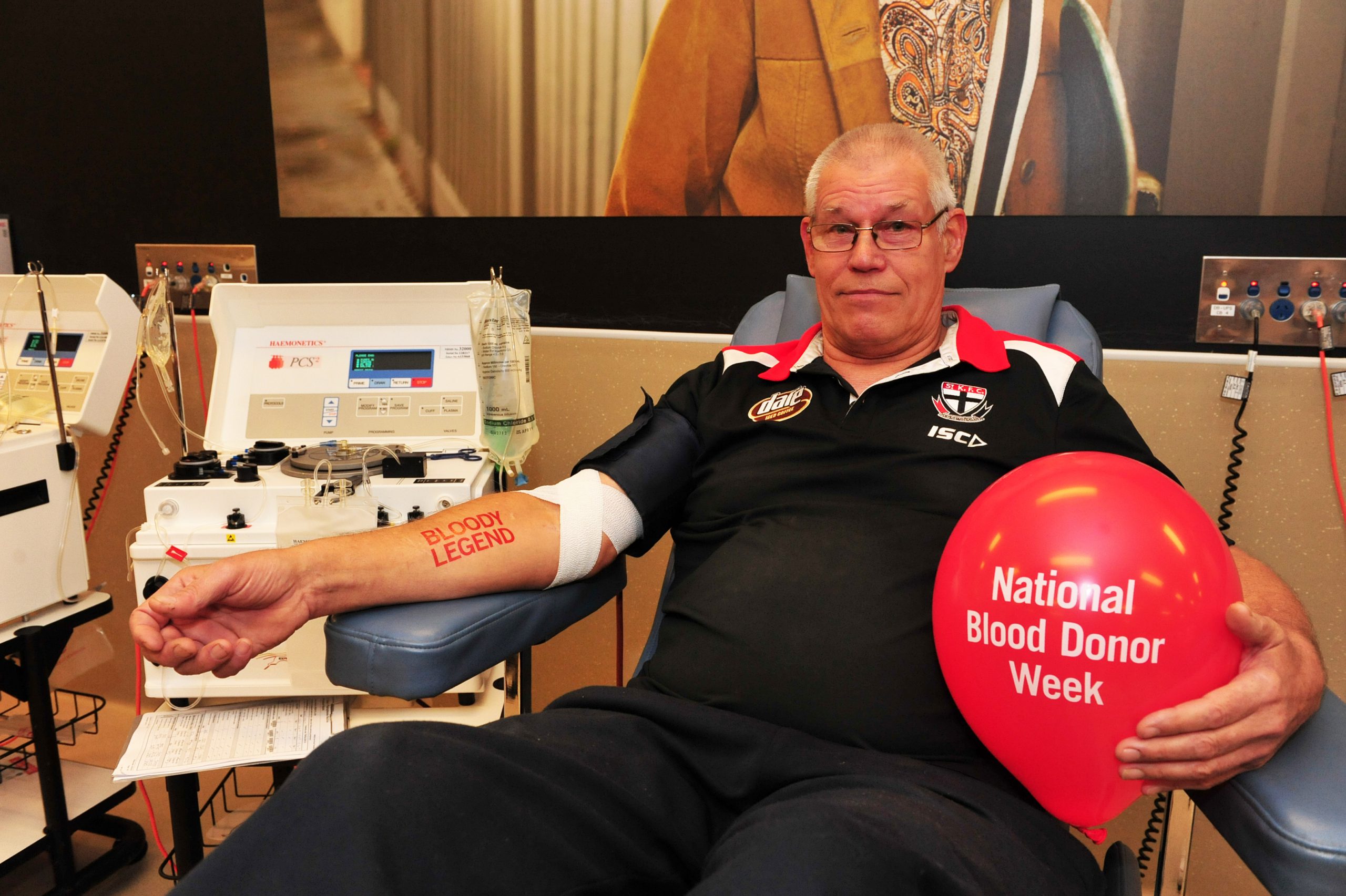 Forty-five years ago it was curiosity that drove Traralgon resident John Bolding to make his way to a queue of donors waiting for their blood to be taken at the old Traralgon hospital on the Princes Highway.
Now Mr Bolding is being recognised for making a milestone 200 lifesaving blood donations by the Australian Red Cross.
"I went with a relative, I think it was more out of curiosity than anything to see what was involved," the 65 year-old former prison officer recalled.
At the time, Mr Bolding said a long queue of people would line up at night at the hospital where a doctor would put a needle in to take blood.
"It took a lot longer then than it is now because you have 10, 20, 30 people waiting that took a bit of time," he said.
Fast forward and more than 40 years later that curiosity turned to a lifetime commitment to help people in need of blood.
"After my first donation I though 'this is alright', so having led a reasonably healthy lifestyle I thought I'll keep on doing it so I just kept going and going," Mr Bolding said.
"I suppose the reason why I kept going is you got people who needed it (blood) through car accidents and it's going to be life-saving for them."
He shows up every three months at the Traralgon Red Cross to donate whole blood, a traditional blood donation that when broken down would help three people in need.
Mr Bolding, whose attitude in life was like his blood type is "B positive", said he would continue to donate blood as long as he could.
"Of the 200 donations I've made, this one's been hit 190 times so it makes it a bit harder to find. It's starting to hide," he said, pointing to a vein on his right arm.
Australian Red Cross Blood Service community relations officer Wendy Todd said Mr Bolding she hoped his milestone would inspire other people to give blood.
There are an estimated 3300 'blood legends' – the Red Cross' name for donors – in the Valley who are being recognised for National Blood Donor Week, which is observed 11-17 June each year.
In the Traralgon Blood Donor Centre alone donors have made a combined 1.3 million blood donations in the past 12 months.
Ms Todd said winter was a tough time for the blood centre as some of the donors were falling sick so they are calling for new donors to come in.
To answer the call to become a 'blood legend' you may call the Australian Red Cross Blood Service at 131495 or visit donateblood.com.au