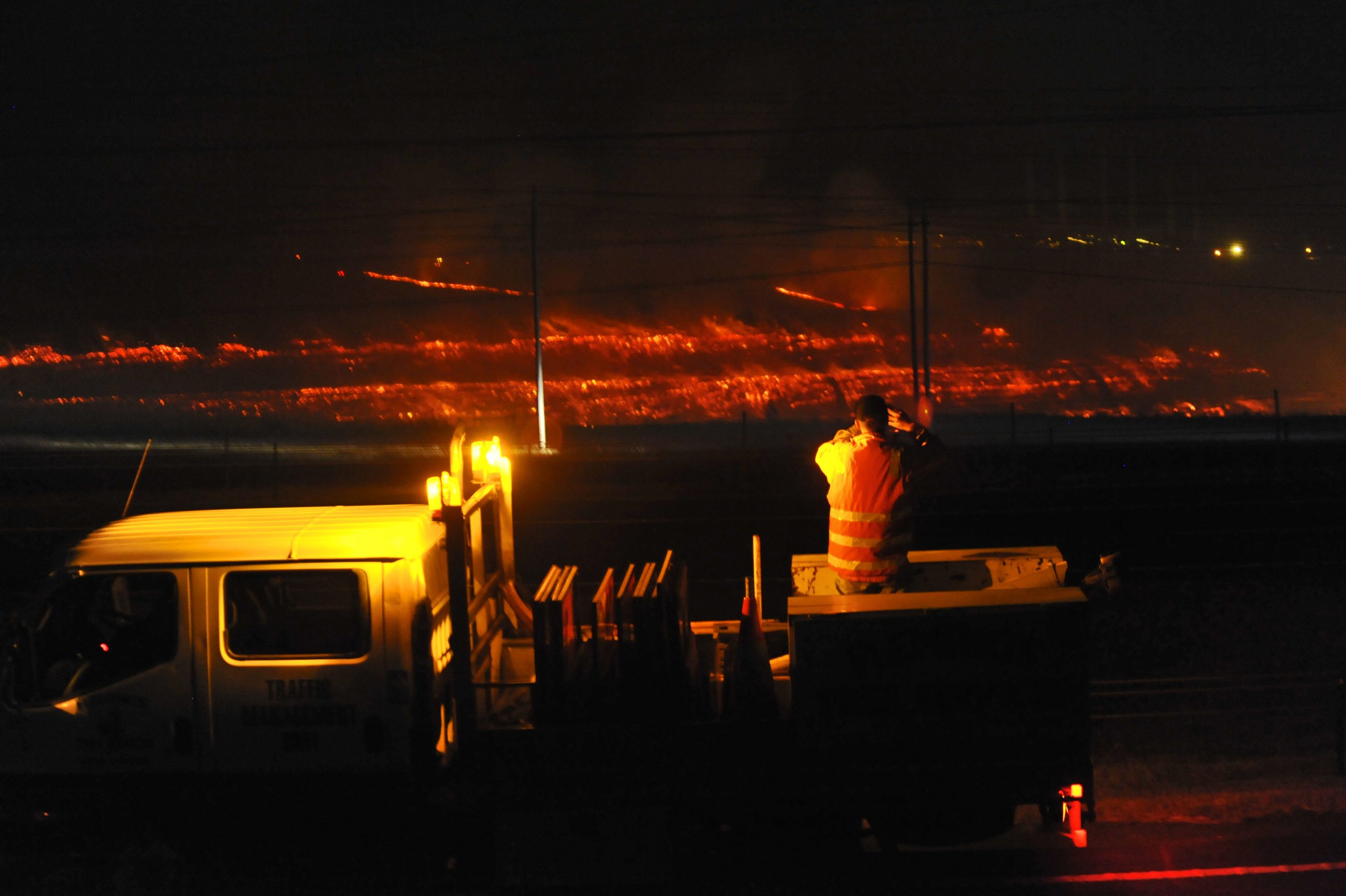 ​
Coal ash residue in homes will most likely not make people sick over time, an independent study of Morwell roof cavities following the 2014 Hazelwood mine fire has found.
The independent study, commissioned by the State Government and carried out by consultancy firm Senversa, took samples from 60 properties, 50 in Morwell and 10 in Rosedale as a control group.
Senversa recommended the removal of ash or dust from roof cavities was unnecessary for health purposes.
The study concluded most of the contaminants tested were below the health investigation levels and those that were above said levels were unlikely to affect the health of residents and did not appear to be linked with brown coal ash residue from the Hazelwood coal mine.
Morwell Neighbourhood House coordinator Tracie Lund said the results were reassuring for the community.
"The Neighbourhood House was very vocal in bringing (the study) forward and asking that question about what was in the ash," Ms Lund said.
"There had never been any data collected on this. There was nothing to point to say it was safe or not safe."
Contaminants found at elevated levels in Morwell and Rosedale roof cavities were lead, zinc, antimony and polycyclic aromatic hydrocarbons, which the study found could have been caused by leaded petrol emissions or lead-based paint, metal roofing materials, foil insulation in roofs and open fires or briquette heating, respectively.
An independent peer review of the study was performed by CDM Smith Australia Pty Ltd, which supported the findings of the study.
The study noted that roof cavity dust in general may cause respiratory effects if the dust is disturbed or inhaled and the Department of Health and Human Services recommended that exposure to any roof dust should be limited.
"Making sure we did this study properly was key to giving people peace of mind," Member for Eastern Victoria Harriet Shing said.
"I would like to thank all the Latrobe Valley residents that participated in this project to help us learn more about the presence of ash residue from the Hazelwood coal mine fire." To access the full study or community report, visit www.health.vic.gov.au/ash-project