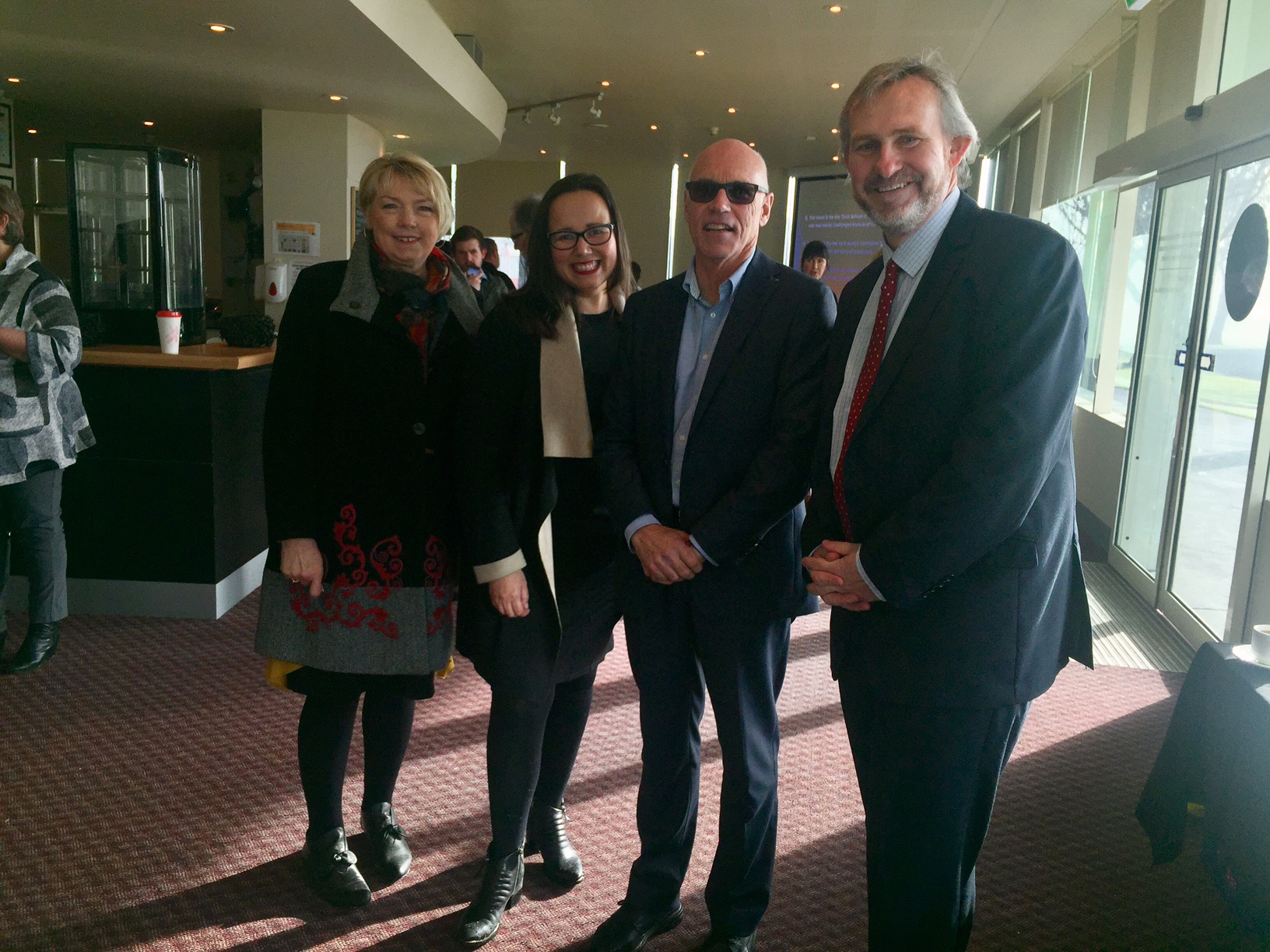 Heralding the beginning of construction of the new Gippsland Tech school, Member for Eastern Victoria Harriet Shing turned the first sod at Federation Training's Morwell campus on Friday morning.
The Tech school is expected to open in early 2018 and will form part of the Latrobe Valley's $17 million Hi-Tech Precinct, announced by the State Government in November 2016.
The precinct will be based at Federating Training, Morwell and will bring together the Tech school, Federation University, Federating Training, private tenants including leading global tech firm Fujitsu as the anchor tenant.
Ms Shing said the new school would provide a direct link between students, school and industries in the Latrobe Valley and would train students for local industries rapidly being transformed by technology.
"We want to make sure students have the best opportunity to receive skills and training and an education in the Gippsland region that enables them to find long-term, satisfying work in this part of the world," Ms Shing said.
Ms Shing said the school's curriculum was designed by a community-led steering committee to provide future students with an educational focus on local industries, including food and fibre, health, new energy and manufacturing.
"Local students will soon have a learning centre on their doorstep they can be proud of," she said.
Students from eight partner government and non-government secondary schools will have access to the Tech School's learning programs.
The programs will be led by Gippsland Tech School's interim director Karen Bird and is part of the State Government's plan to boost performance in STEM (science, technology, engineering and maths) subjects.
State Education Minister James Merlino said the new tech school would allow students from across the Valley to get the skills and experiences they would need to thrive in the emerging jobs of the future. "We want students in the region to have the best STEM education resources available in their community," he said.
For more information on the Gippsland Tech School, visit schoolbuildings.vic.gov.au