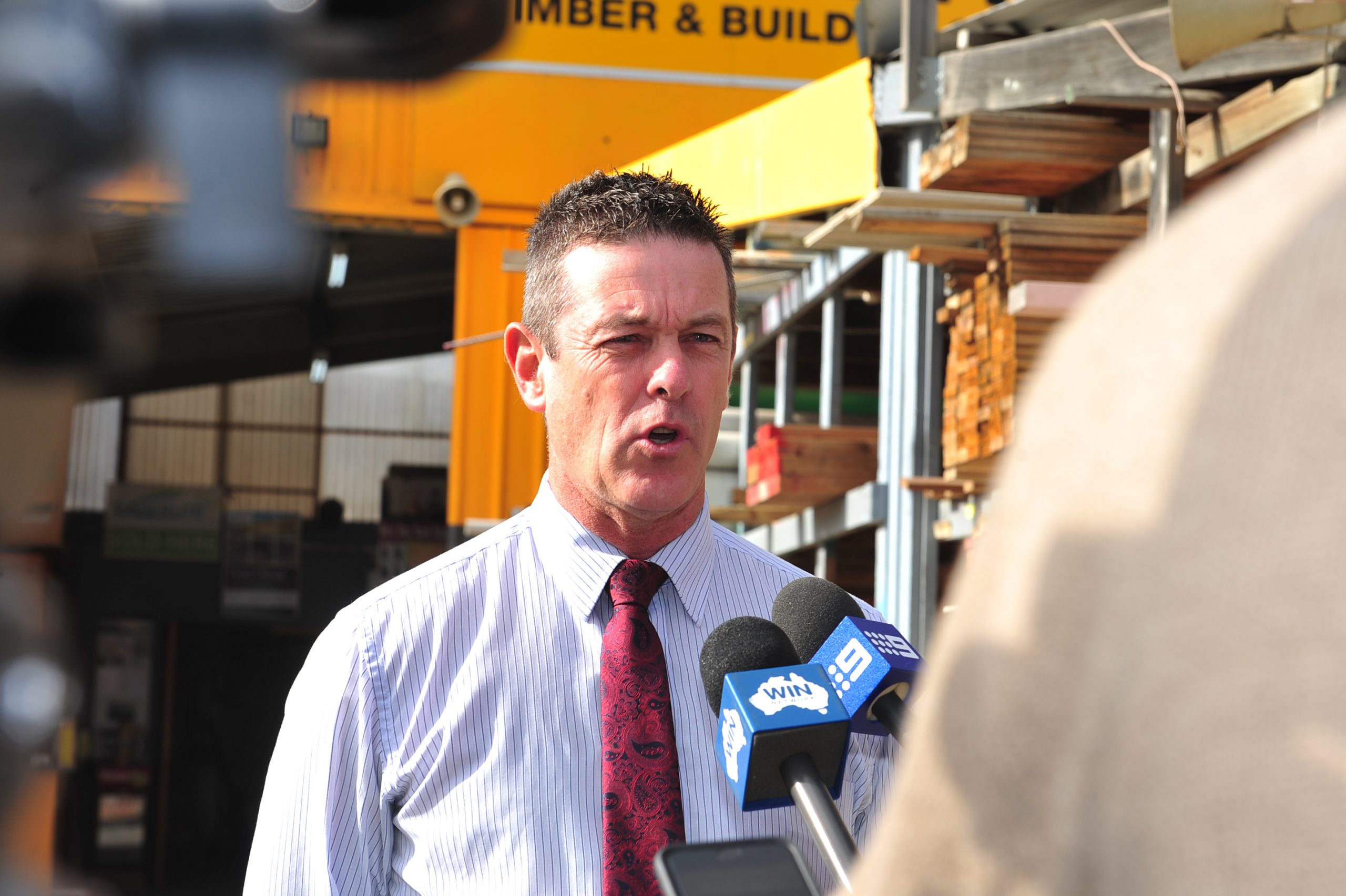 State Member for Morwell Russell Northe has expressed disappointment in the State Government's use of contractors from Geelong to demolish the former Tobruk Street and Crinigan Road primary schools instead of Latrobe Valley businesses.
"The premier says they are going to support work and businesses in the Latrobe Valley. I thought this would be a great opportunity to demonstrate that commitment to this community, but it is not the case, " Mr Northe said.
The Department of Education and Training said a competitive tender process was used to engage pre-qualified contractors listed on the Victorian Government's Construction Supply Register for all building works.
"Unfortunately, there are no contractors in the Latrobe Valley region pre-qualified to do demolition works," a Department of Education and Training spokesman said.
But Mr Northe said he was concerned the practice would continue into the future.
"I would take it a step further and say if the government was so keen to support the Latrobe Valley, then they would help these companies become accredited and get on the list to do these kinds of jobs," he said.
"There should be a strong weighting system towards local contractors at all costs.
"From my perspective, it is a massive kick in the guts to local business who are already doing it very tough."
A spokesperson for State Education Minister James Merlino rejected Mr Nothe's criticism.
"Russell Northe and his Liberal and National colleagues don't have a leg to stand on when it comes to jobs in Gippsland. They put the whole region in the too-hard basket and didn't lift a finger," the spokesperson said.
"In contrast we have a proud record on job creation with our unprecedented investment in the region."
Both the spokespeople for the Department of Education and Training and Mr Merlino encouraged local contractors to apply to become pre-qualified for the Construction Supply Register.
The demolition of these former school sites comes after Commercial Road, Tobruk Street and Crinigan Road primary schools merged last year to form Morwell Central Primary School.
The former Commercial Road Primary School is not being demolished and it is anticipated the Latrobe Valley Flexible Learning Option will relocate to the site in the coming weeks.