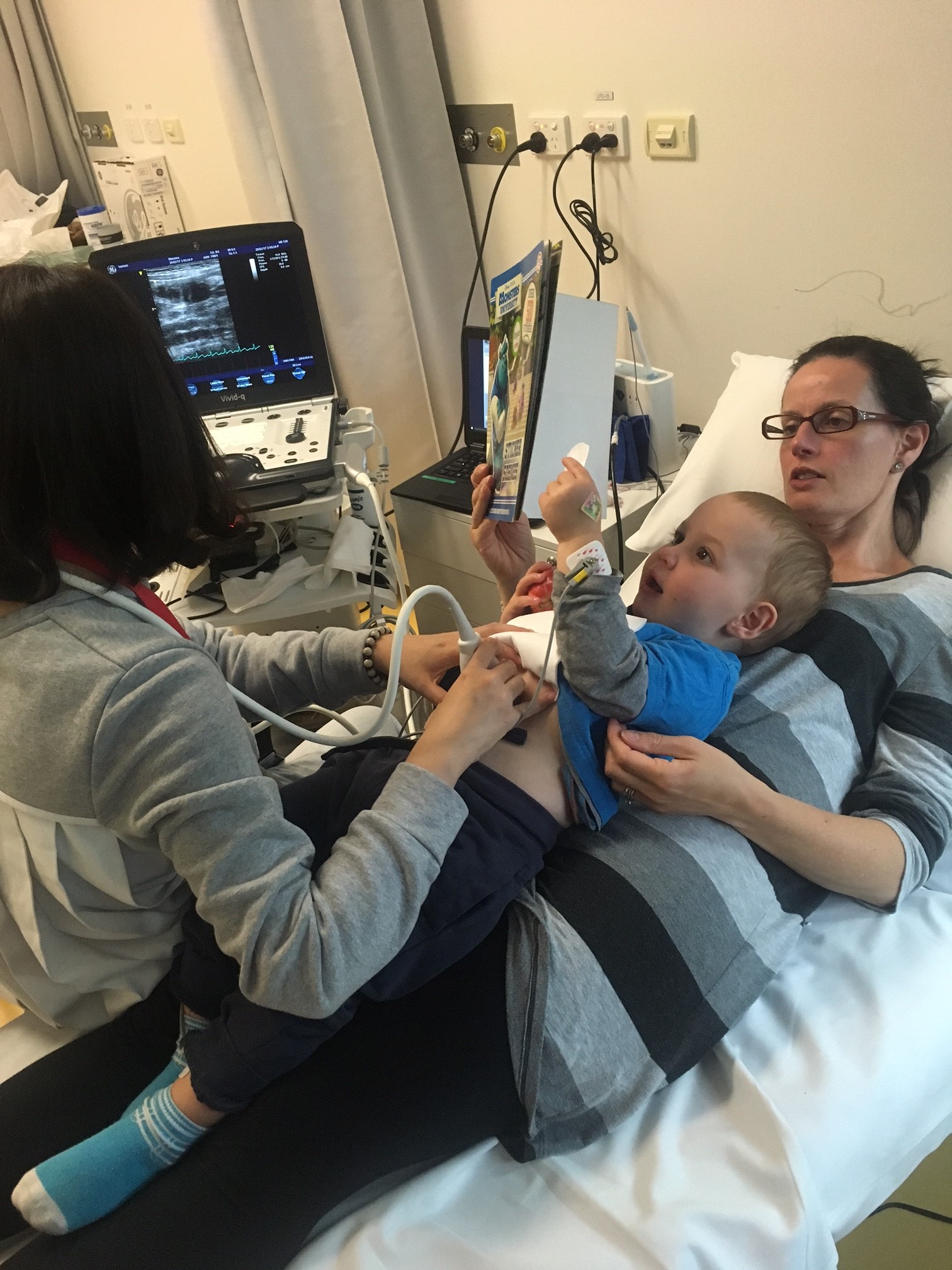 Eligible Latrobe Valley families can help researchers understand the health implications of the 2014 Hazelwood mine fire on the community by filling out a quick monthly survey.
The questionnaires form part of the Latrobe Early Life Follow-Up Study and aim to gauge whether children exposed to smoky conditions during the mine fire have more common illnesses such as coughs and rashes than those who weren't exposed.
ELF Study manager Marita Dalton said the monthly questions were a follow-on from the initial baseline survey parents completed.
"It's very quick," Ms Dalton said.
"Most of the time it will take less than a minute to complete."
Parents will need to answer four 'yes' or 'no' questions regarding health issues their child may have experienced in the past month, with a 'yes' requiring some further detail.
The survey asks whether the child has had symptoms such as a running nose, coughing, fever, skin rash or wheezing, or whether the child has seen a medical professional or taken any medication in the past month.
Ms Dalton said the researchers started sending the surveys out in June 2016, and in the first couple of months had a response rate of about 80 per cent.
"In recent months it has been dropping to about 50 per cent completion so we really want to encourage people to keep up with doing them," she said.
"We hope to continue for a three year period.
"If we only get ad hoc reports one month here one month there, we don't know what's been happening and can't look at it overall.
"It's important when we have a whole community experience an event like Hazelwood mine fire that we look at the effect on all groups in the community and that can be especially the children."
The monthly surveys in the ELF Study form part of the broader Hazelwood Health Study and focuses on children living in the Latrobe Valley born between March 2012 and December 2015.
Ms Dalton said even children who didn't complete the baseline survey for the ELF Study born between those dates could express their interest in the study by calling the ELF hotline.
She also hoped to remind Latrobe Valley parents to present their children for simple health checks at Latrobe Community Health Service, Morwell, and for families to return their consent forms to take part in the different parts of the study.
The ELF Study is being conducted by the Menzies Institute for Medical Research at the University of Tasmania as part of the broader Hazelwood Health Study led by Monash University.
Call the ELF hotline on 1800 322 102 to express interest in the study or to book a health check.