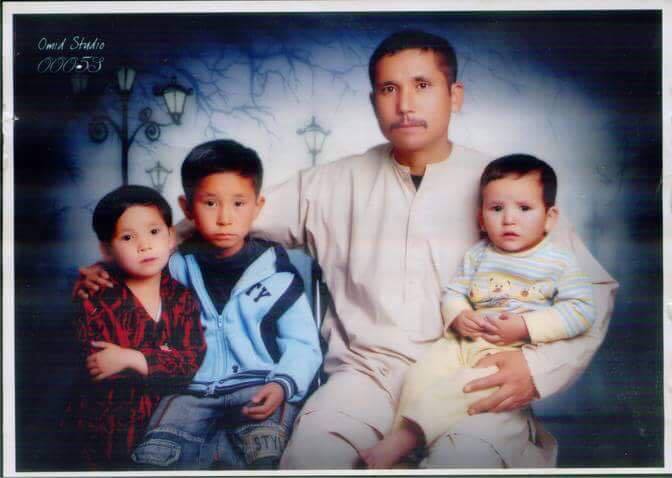 The body of a Pakistani refugee being kept at the mortuary of Latrobe Regional Hospital since April is unlikely to be transported back to his home country even if his family secures a visa to Australia.

The Hazara Shamama Association, a group which supports refugees from Pakistan and Afghanistan, said Asghar Ali's body will have to be buried in Australia for the sake of his family's safety.
Association secretary Khan Salehi said a migration lawyer has lodged a new visitor visa application on Monday on behalf of Mr Ali's wife, Masooma, following the immigration department's refusal decision in May.
Hazara initially lodged visitor visa applications for Masooma and her eight year-old son through a migration agent which were refused on the ground that she failed to prove that she planned to return to Pakistan after her Australian trip.
The visa was refused despite Masooma leaving her two other children in Pakistan.
Mr Salehi said it is not possible to bury Mr Ali in Pakistan as this might endanger the life of his family.
Mr Ali came to Australia by boat to escape persecution in 2011.
He was on protection visa and was working as a chef at a Moe restaurant at the time of his death on 16 April.
"Even if his family's not coming we will not transport his body to Pakistan," Mr Salehi told The Express.
A forensic doctor said while a dead body could be stored for "many years" while frozen, it would "start to see some decomposition" after a month especially if it had not been embalmed.
Victorian Institute of Forensic Medicine manager for forensic technical services Jodie Leditschke said a body could be transported overseas but this would depend on the airline carrier as some require that it went through treatment.
Mr Ali's body has not been embalmed as it remained in the Latrobe Regional Hospital morgue.
Mr Salehi said even if his body was moved to a funeral home it could not be treated, in keeping with Islamic burial practices.
A burial site has already been prepared by the association in a Dandenong cemetery.
The Latrobe Valley Asylum Seekers Support Group convenor David Langmore has asked Federal Member for McMillan Russell Broadbent to intervene on behalf of Mr Ali's family so they can give him a proper burial.