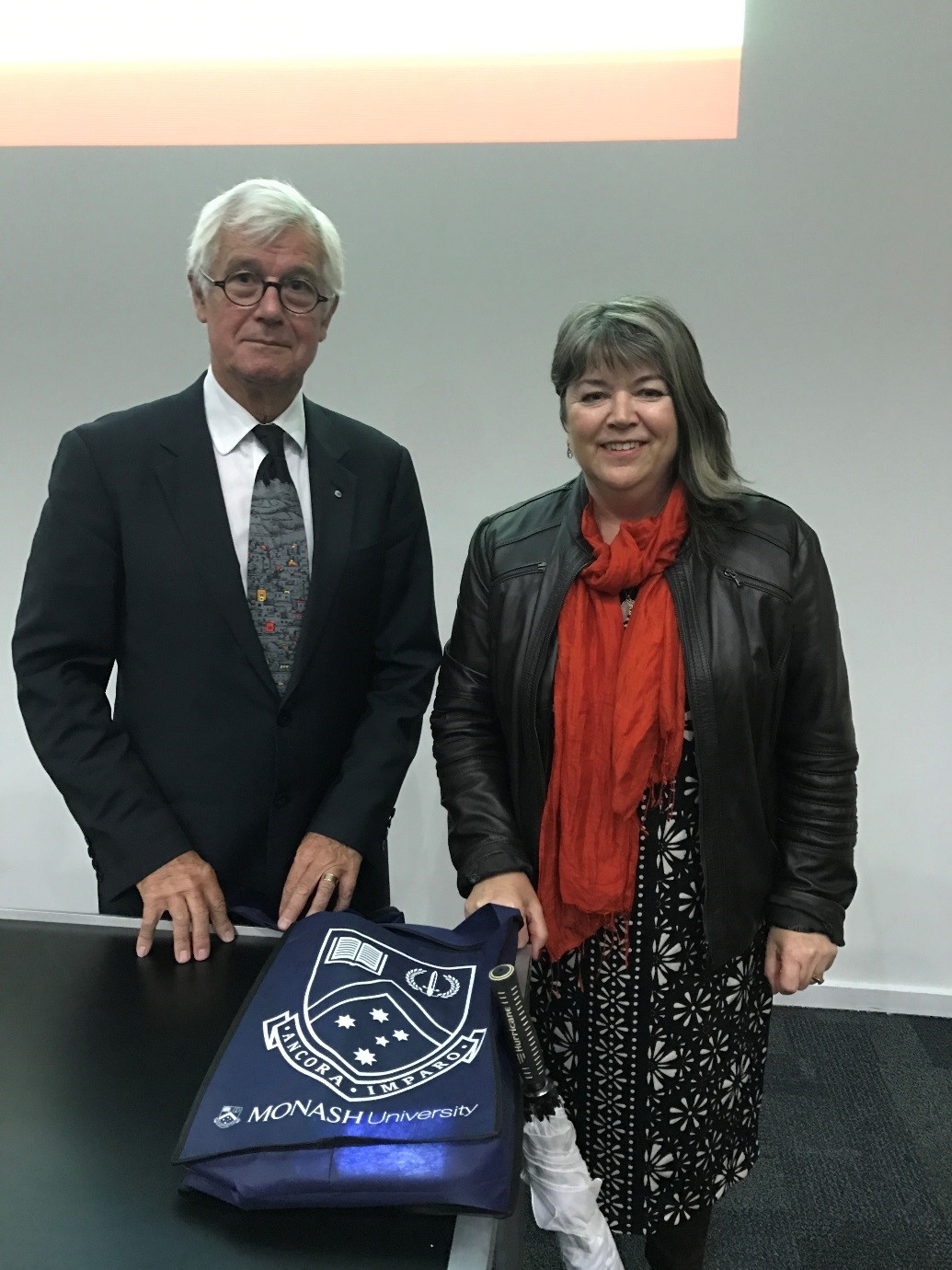 An inspiring and informative talk from distinguished barrister Julian Burnside QC ate into the lunchbreaks of 93 Year A medical students at Monash University Rural Health Churchill late last month as they stayed for questions and photographs.
Monash Rural Health lecturer Dr Margaret Simmons said the human rights lawyer was able to draw on his own knowledge to emphasise the physical and mental health issues a refugee or asylum seeker may face.
"His examples were very poignant and in some ways heartbreaking," Dr Simmons said.
"In a lot of cases he's finding people's human rights are not looked after in accordance with the law."
Mr Burnside drew on past cases of asylum seekers in detention, which included an incident where a detainee had sewn their lips together.
The barrister is an Officer of the Order of Australia and is well known for his opposition to mandatory detention of asylum seekers and his representation of Liberty Victoria in the Tampa affair under the Howard Government.
Dr Simmons said his insights were very important for the students as their patients may be refugees or asylum seekers.
"The topic was in some ways quite shocking but I think to have someone of his stature to talk to them and his give his perspective on it they found very valuable," she said.
"They were very inspired by Julian and also shocked by how little they knew about the issue in terms of human rights."
Refugee health is a new module in the Health and Society subject, which Dr Simmons introduced for the first time to the students in the medical program.
Dr Simmons said it was exciting to have someone so renowned in his field visit the university, and she was hoping to organise another visit from Mr Burnside in the future with a talk open to the community.