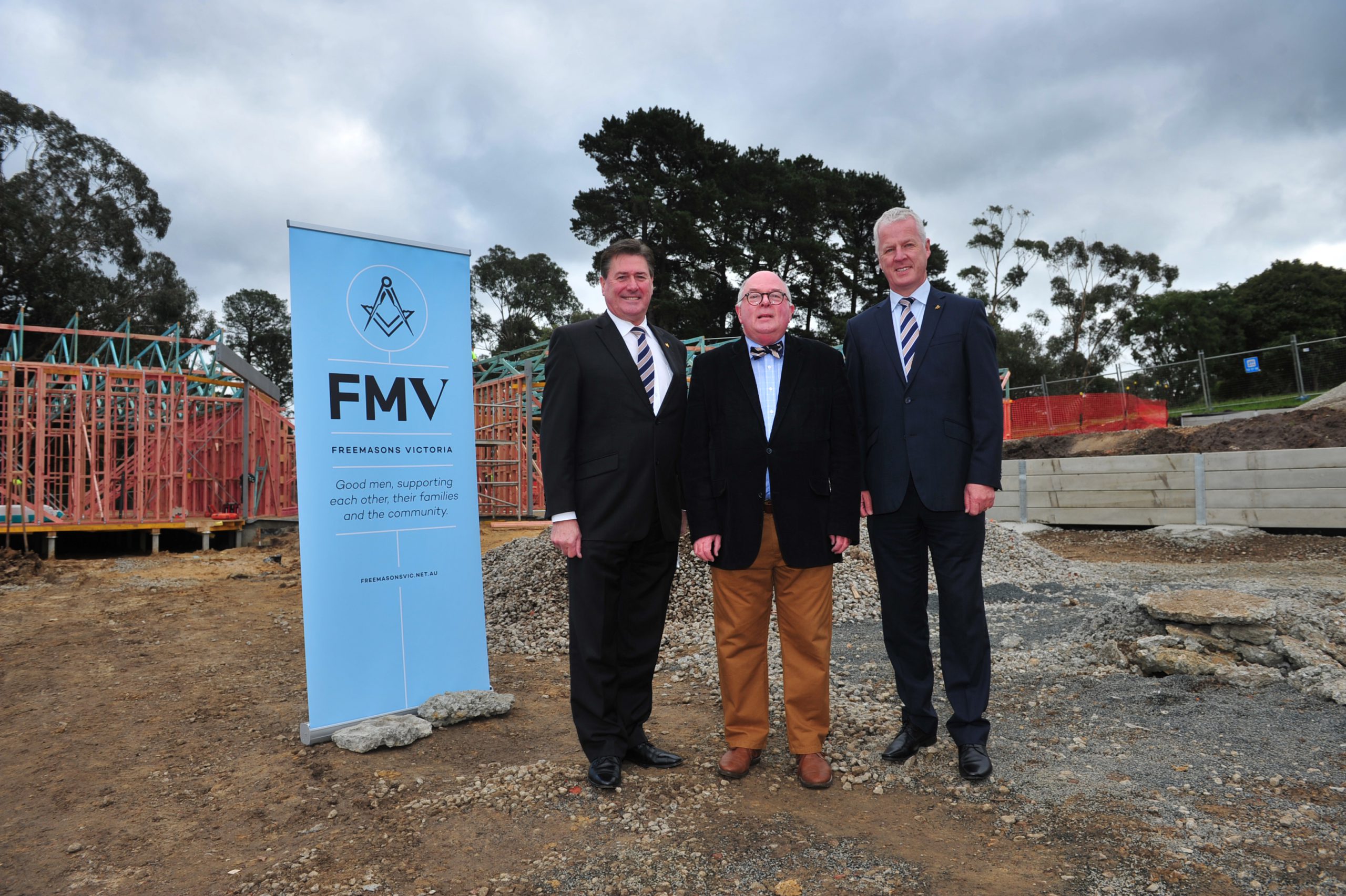 Construction of the new Masonic Centre in Traralgon is underway, with the framing now being erected.

The $1.25 million facility will provide a home for eight lodges, including three Craft Lodges, the Yarram Chapter, Gippsland Mark, Gippsland Sovereign Chapter Rose Croix, Gippsland Sovereign Council and a Lodge of Instruction.
Freemasons Victoria Grand Master Don Reynolds, board of general purposes president Richard Elkington, Latrobe City mayor Kellie O'Callaghan and State Member for Morwell Russell Northe gathered at the construction site on Tuesday to inspect progress.
Mr Elkington said the new centre would provide an increased ability to run community and charitable fundraising events.
"The masonic centre will feature a range of facilities including a meeting room, a significant kitchen and areas that can be used for dining and community events, as well as the lodge rooms, providing a flexible functional use of space for both Masonic and community events," he said.
Both Cr O'Callaghan and Mr Northe thanked Freemasons Victoria for demonstrating their belief in the Latrobe Valley during a difficult time.
"(The new building) sends a clear message to the community that (the Freemasons) will support them through the challenges they may face," Ms O'Callaghan said.
Mr Northe said it was good to see the Freemasons committed to utilising local builders and tradesmen for the project.
"The Freemasons fly under the radar a bit, but it can't be understated the work they do," he said.
The construction inspection was additionally used to promote Men's Health Week and Freemason Victoria's suicide prevention program 'Starting the Conversation'.
Based on the 2017 Men's Health Week theme of 'Healthy body, healthy mind: keeping the balance', Freemasons Victoria will promote the importance of men and boys managing all aspects of their health.