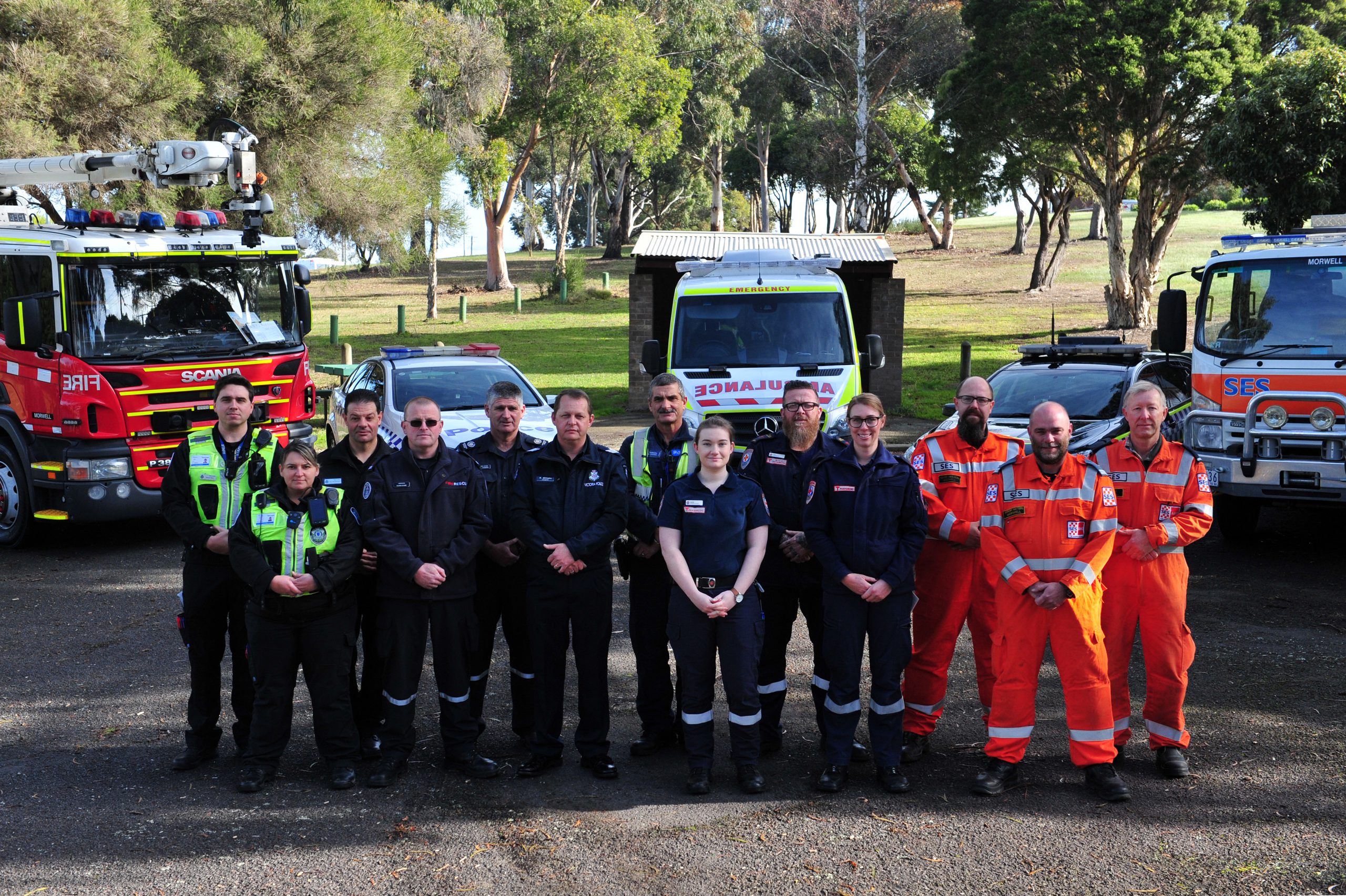 Motorists will have to slow down when passing a slow-moving or stationary emergency service vehicle from this weekend under new laws introduced to improve safety for emergency service personnel.
The new laws mean drivers will have to slow to 40 kilometres per hour when passing an emergency service or enforcement vehicle that has its red and blue or magenta lights and siren on.
The legislation, which comes into effect in Victoria from Saturday, is aimed at improving safety for first responders and others at risk of being struck by a passing vehicle when responding to an emergency.
Latrobe Highway Patrol Sergeant Mick Williams said the laws would include slowing down for VicRoads Transport Safety service vehicles and Forest Fire Management Victoria units.
"In a nutshell, if motorists see red and blue or purple or magenta flashing lights, drivers need to slow down to 40km/h until they pass the respective vehicle," Sgt Williams said.
Drivers who break the new law could face fines ranging from $272 to $777.
He said the new laws would provide a "safer work zone" for people on the front line.
"I don't think there will be any issues in the long run but there might be some people who just forget to slow down to start with so it's a timely reminder to be cautious and slow down from now on," Sgt Williams said.
"It can be quite dangerous on freeways, especially when a truck passes because they take up a fair bit of the road and often can't leave you much room to perform your duties.
"Often they can't move over (on a freeway) because another vehicle could be in the right-hand lane."
A VicRoads survey of more than 1600 emergency service and enforcement workers revealed that in the past three years 17 per cent had witnessed a near miss, while eight per cent had their car struck by a passing vehicle.
While the new law applies to all roads, including freeways, drivers travelling in the opposite direction on a divided carriageway won't have to slow down.
Country Fire Authority District 27 Operations Officer Shane Mynard welcomed the new laws yesterday, saying it would improve safety for firefighters without "having to fear" a passing vehicle.
"This is a rule we've been trying to achieve for a long time," Mr Mynard said.
"We've had numerous near misses over the years across the state and we've even had to treat people who have been hit by a passing motorist around a fire truck so these laws come at a good time."
He said new rules would improve safety around emergency incidents where members would be "grabbing equipment and hoses off vehicles" on a roadside.
"The biggest thing for us is we're there to assist the community in a time of need, but we can't do that when we've actually got to attend to our own people who have been hit or injured by passing vehicle," Mr Mynard said.
"A lot of these people volunteer their time to help the community and we would like them to go home to their families in a safe manner each night."