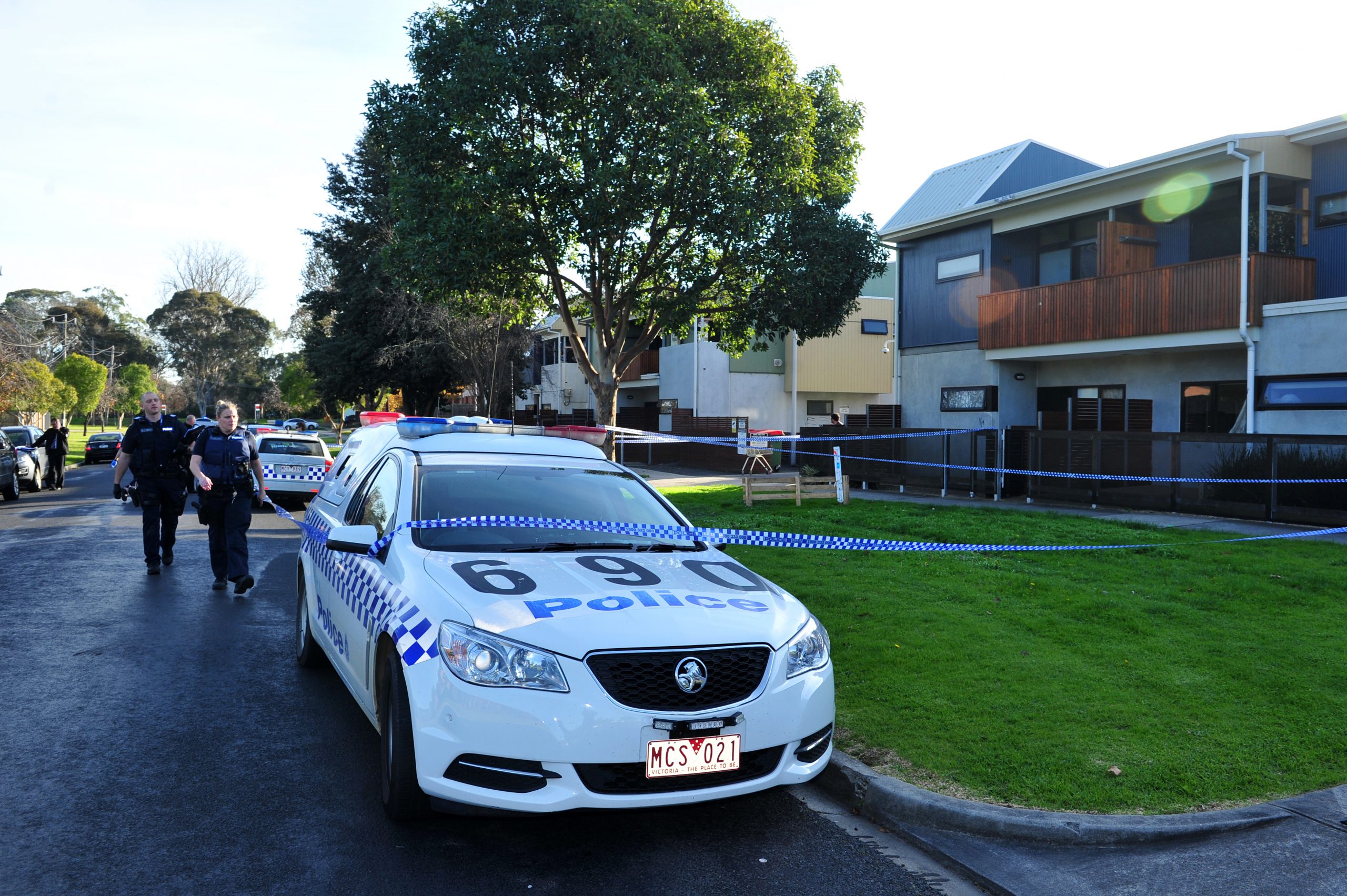 A man has allegedly returned positive to a roadside drug test after police pulled him over at Traralgon on Monday.
Latrobe Highway Patrol said police were in the emergency lane on the Princes Highway near Traralgon Golf Club when the car allegedly drove past police at a "fast rate".
"We were attending to another vehicle with our lights activated and a slow down sign displayed on the on top of the car," Senior Constable Mick McKay said.
"A silver Toyota sedan drove past us at a fast rate speed, certainly doing more than 40 kilometres per hour."
"We intercepted him and he told us that he had no idea about the new law to slow down to 40 kilometres per hour when passing an emergency service vehicle."
Police conducted a preliminary oral fluid test where it's alleged the 43 year-old Newborough man returned a positive result to an illegal substance.
A secondary oral fluid test was conducted and sent away for analysis.
While the man was not charged or arrested, pending results of the test, he was prevented from driving his car for 12 hours.
Motorists must slow to 40km/h when passing an emergency service or enforcement vehicle following new state laws which came into effect on Saturday, 1 July.
Charges laid
Three men have been charged following a string of alleged break-ins across Morwell dating back to November last year.
Police said the charges related to three separate burglaries at a car yard, as well as an additional three burglaries at commercial premises, in Morwell .
The operation by the Latrobe Volume Crime Task Force, resulted in a 27 year-old Mooroolbark man arrested by Yarra Ranges Crime Investigation Unit detectives, while a 23 year-old man and a 20 year-old man, both from Morwell, were arrested by local police.
The men were charged with burglary, theft, handling stolen goods and possessing proceeds of crime.
The 27 year-old was remanded in custody while the 23 year-old and 20 year-old were bailed to appear before the Latrobe Valley Magistrates' Court in October.
Burn injuries
A man is recovering from burns to his body after throwing a small tin of petrol into a fire at Morwell on Sunday, 2 July.
Police believe the man was sitting in a shed with a friend near a pot-belly wood stove when he threw the tin of fuel into the heater.
Police said the man was unaware that the ashes in the stove were still warm, causing the flames to burst and setting his shirt alight.
A 41 year-old Morwell man was taken to Latrobe Regional Hospital with partial non-life threatening burns to his chest, abdomen and arms.
Property fire
Moe police are investigating a fire at a vacant property on Truscott Road, Moe following reports of squatters, police said.
The fire took place about 4pm on Monday, 4 July.
Police believe the fire was caused by a pot-belly stove at the rear of the premises.
While the fire is not being treated as suspicious, police are calling for witnesses in relation to a number of squatters trespassing on the property in recent days.
Anyone with information is urged to phone Moe police station on 5128 1100 or Crime Stoppers on 1800 333 000.
Tip off leads to alleged drug find

A 37 year-old Sale woman has been charged with possession of drugs after she was allegedly found with cannabis boarding a V/Line train at Traralgon about 4pm on Sunday, 25 June.
Police said they were given information by a member of the public who said the woman was "acting suspiciously".
Traralgon police attended the train station and allegedly located a "substantial amount" of cannabis.
The woman was charged and bailed to appear before the Latrobe Valley Magistrates' Court at a later date.
Car fire witnesses sought

Witnesses are being sought following a suspicious car fire on Morwell-Thorpdale Road, Driffield on Friday, 16 June just before midnight.
Police allege a passer by witnessed about four or five children light the 1996 Hyundai Excel on fire before fleeing the area in two vehicles described as red and green in colour.
The fire happened west of the Holstons Road intersection.
Anyone with information is asked to phone Latrobe Crime Investigation Unit on 5131 5000 or Crime Stoppers on 1800 333 000 or report online at crimestoppersvic.com.au
Man bailed to face court
A man has been charged with a range of offences after he was arrested in Traralgon about 2pm on Tuesday, 27 June.
The 25 year-old man was arrested following an alleged incident on Raymond Island in East Gippsland earlier in the day.
The man was charged with making threats to kill, unlawful assault, theft of a motor vehicle, conduct endangering life, conduct endangering serious injury and assault with a weapon.
He was bailed and will appear before the Bairnsdale Magistrates' Court in September.