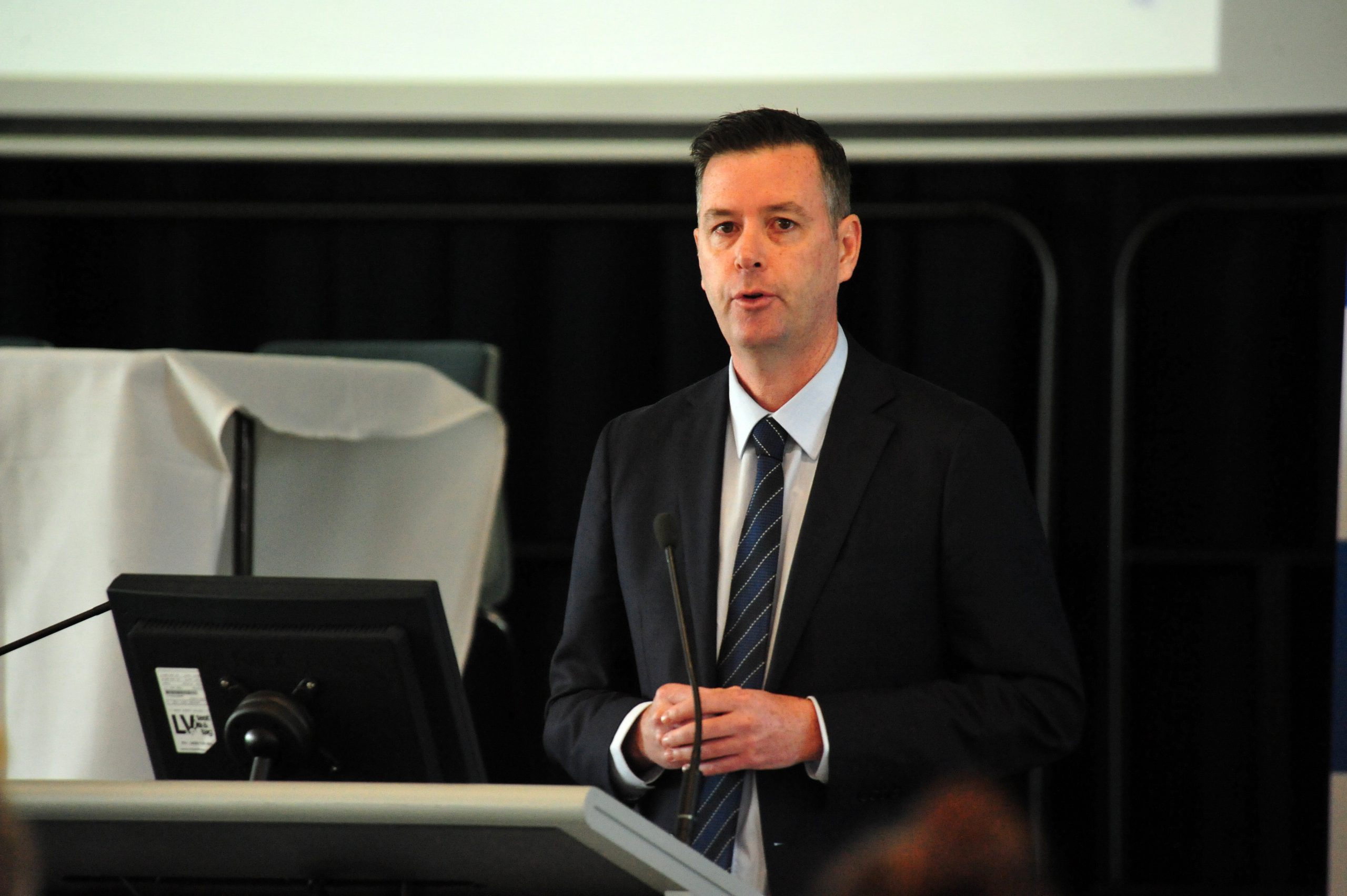 The State Government has released its long-awaited brown coal policy which imposes a strict emissions standard on new projects while leaving the door open for carbon capture and storage.
The two-page 'Statement on Future Uses of Brown Coal' was released late Friday afternoon and stipulates an emissions standard of .45 tonnes of carbon dioxide per megawatt hour (0.45t CO2-e/ MWh) – the equivalent of gas-fired generators.
It also allows projects to use carbon capture and storage and offsets to meet the target and commits the government to complete the CarbonNet Project which is investigating the development of a CCS network in Victoria.
The policy states the government is adopting an 'open for business' approach to supporting new investment and research opportunities in projects using brown coal.
"Projects will be considered on a case-by-case basis against other economic development opportunities underpinned by an evidence-based evaluation of economic, social and environmental factors," it states.
The policy was released by Resources Minister Wade Noonan who told The Express the policy represented "that the traditional uses of brown coal and energy are changing but there is still investor interest in the abundant brown coal resource".
"I do understand that some people don't see any future in any form for brown coal but I think it's clear that there is still strong investor interest, especially from those who would see alternative uses for brown coal," Mr Noonan said.
Mr Noonan recognised it was "unlikely" a new coal-fired power station would be built in the region on the basis "that those energy companies are making it clear that they're either divesting of their coal assets or they will move away from coal over a period of time".
"There are people knocking on the government's door talking about alternative uses for brown coal," he said.
"There are not people knocking on the door talking to the government about building new coal-fired power plants."
He named the production of hydrogen for international markets and the production of fertiliser as two potential alternative uses for the region's coal.
Electricity industry expert and former Loy Yang Power chief executive Ian Nethercote, who recently travelled to Germany as part of a Minerals Council of Australia delegation to investigate the latest brown coal generation technologies, said the government's target was "significantly lower" than the emissions produced by the "best brown coal plant in the world, assuming you don't have carbon capture and sequestration".
"What it's saying is brown coal can be an option but for it to work under this existing policy you would have to have active carbon capture and storage," Mr Nethercote said.
"Certainly the plant that's available now can be carbon capture ready, but the actual storage technology and the voids would take a little bit of time before that becomes reality."
He said the policy would place upward pressure on electricity prices as it would require new gas plants to substitute for the retirement of baseload plants.
Committee for Gippsland chief executive Mary Aldred, who travelled with Mr Nethercote to Germany as part of the delegation, said the policy provided a "framework for investors".
"There are a number of coal derivatives projects in the pipeline at the moment which will provide thousands of jobs to the region and I am pleased that the Victorian coal policy will not further delay or inhibit their development," Ms Aldred said.
"The emissions target announced in the policy requires serious consideration in the context of ensuring new baseload capacity is brought online in Victoria to replace ageing or already retired assets like Hazelwood.
"While very low, the targets announced still leave the door open for a new power station in the Latrobe Valley with low emissions technology to meet these emissions requirements."
Latrobe City Mayor Kellie O'Callaghan said by announcing the policy the State Government had "moved one step closure to securing the long term economic health and wellbeing of our community".
Federal Member for Gippsland Darren Chester said he would oppose any move to limit options for building new low-emissions power plants.
"It is important this new policy continues to make it possible for a new low-emissions power station to be built in the Latrobe Valley, using world-class technology," Mr Chester said.
"A positive from the report is the State Government's willingness to make coal resources available for alternative uses."
Environment Victoria acting chief executive Nick Aberle said he was concerned the policy would make it harder for the government to meet its commitments to combatting global warming.
"While the standards proposed in this coal policy effectively rule out new coal-fired power stations, we need to be cutting emissions from the three coal power stations we still have," Dr Aberle said.