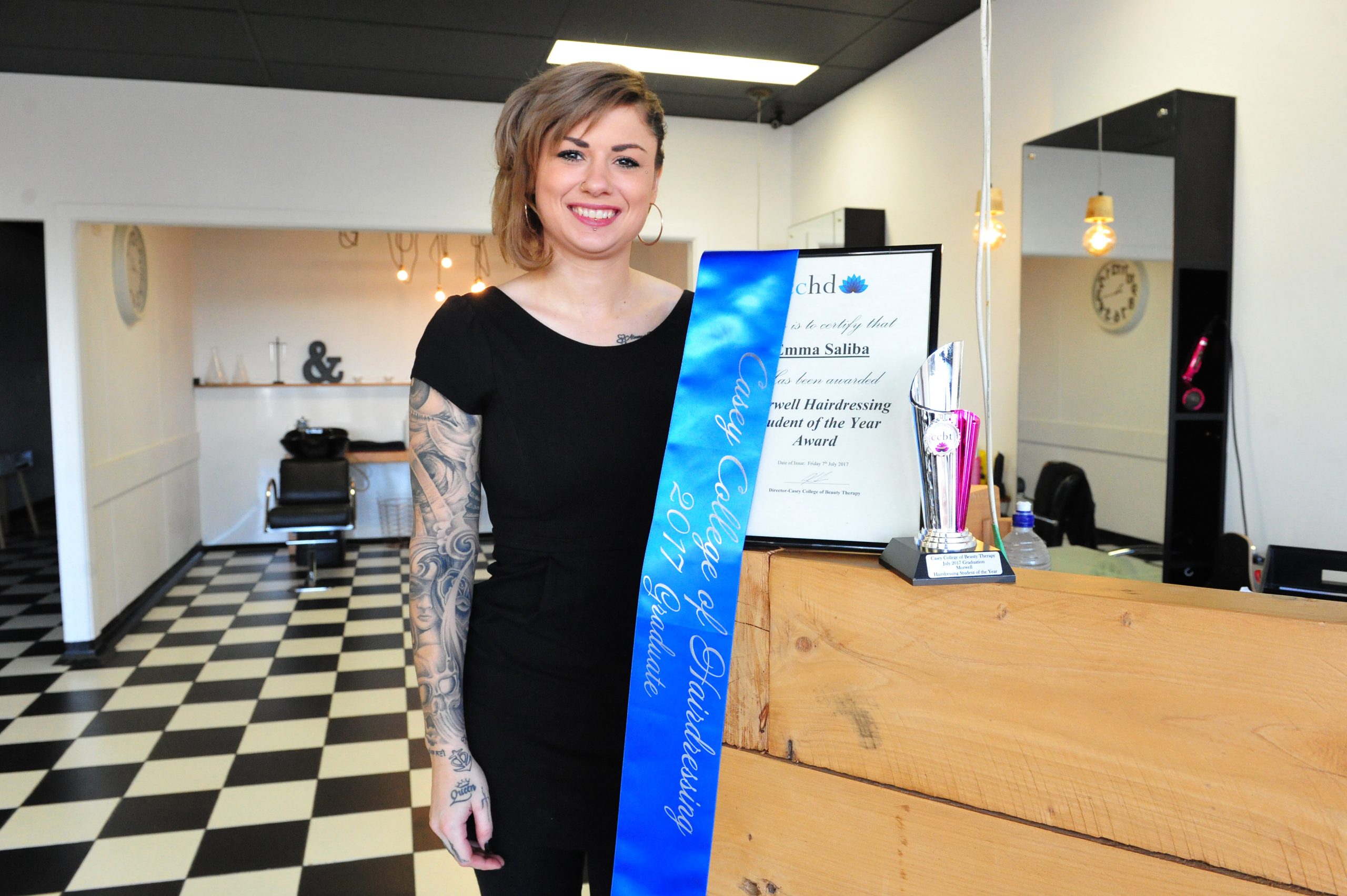 A "big leap" has paid off for recently-graduated Morwell hairdresser Emma Saliba, recipient of the Casey College of Beauty Therapy 'Morwell Hairdressing Student of the Year' award.
With less than a year-and-a-half of hair dressing experience under her belt, Ms Saliba formerly worked in community services, operating her own program supporting disadvantaged youth in residential care.
However, after beginning work part-time as a beautician in a Morwell hairdressing salon, Ms Saliba's now-mentor saw hairdressing potential in the beautician/community services worker and suggested she try her hand at the trade.
"So I threw in my job with my company car and went back to school," Ms Saliba said.
"Some people said I was crazy… and it was definitely a big leap, but is has paid off."
Ms Saliba still works at the same salon she worked at as a beautician, Cortex Hair and Beauty, but as a qualified hair dresser.
"I really enjoy everything, really. I enjoy the creativity, the colour and the people," she said.
Ms Saliba said her hairdressing mentor, Sarah Young played a big role in her decision to chase her dream and become a hair dresser.
"Sarah has been a massive part of that, I don't think I would have gone and done hairdressing if it wasn't for Sarah," she said.
"Sarah has definitely been one of my biggest supporters."
Ms Young said Ms Saliba has a "natural ability" and is "very easy to teach when it comes to hair".
"She left an amazing career to follow her dream and that is why this is so big," she said.
"She went down to a student wage and she's gotten through and finished top of her class and she's got a whole new career and life ahead of her."
Ms Saliba received the 'student of the year' award during a ceremony earlier this month with one of her Casey College of Beauty Therapy trainers, who delivered the award speech, describing her as showing "a great deal of commitment", a "positive attitude in class every day" and outstanding skill.
"She stood out right off the bat with her ability and she continually improved," Ms Young said.
"She's just got it."