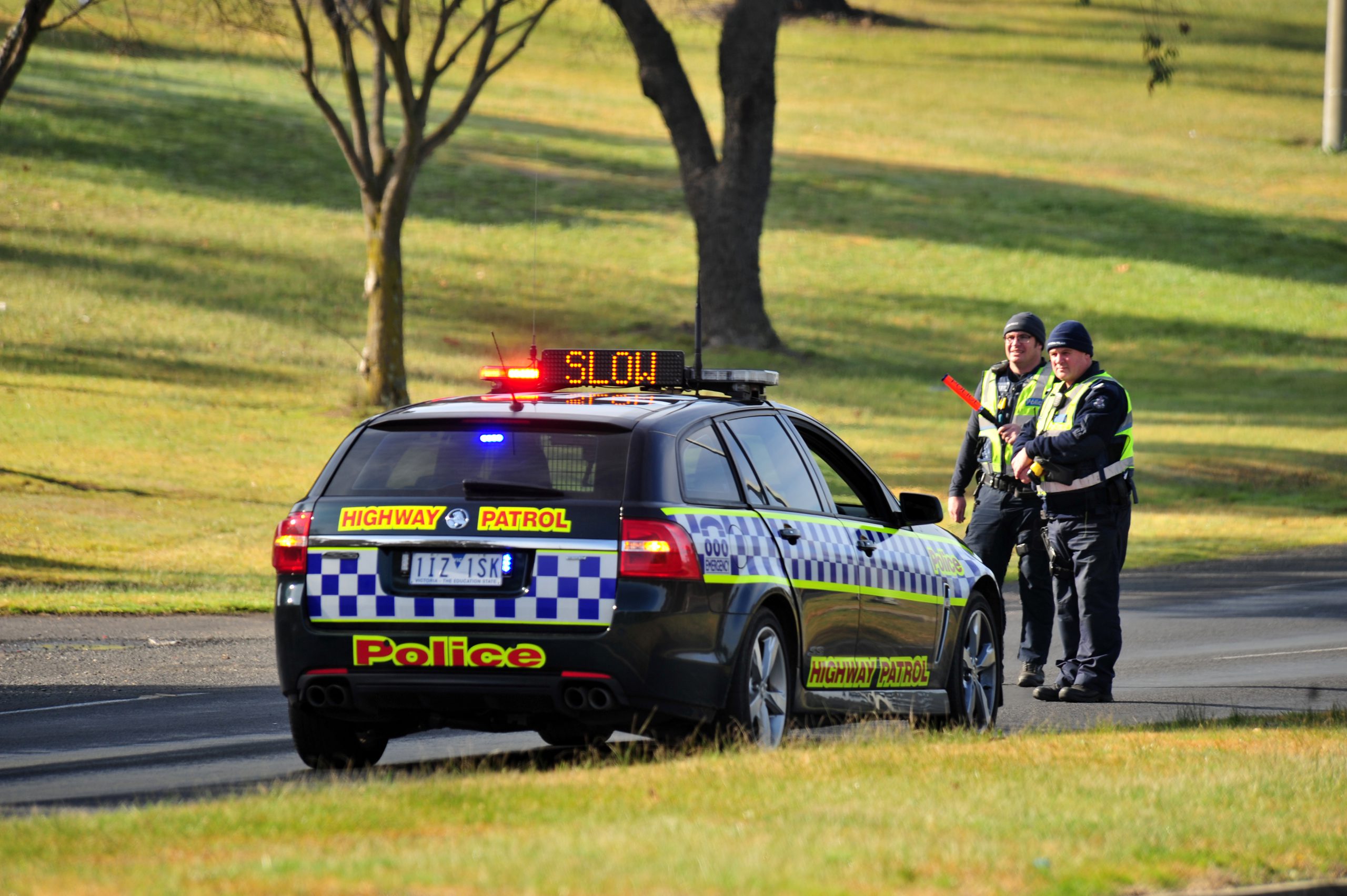 Police were about to wrap-up a training operation on Princes Drive in Morwell on Wednesday when a car allegedly drove across a grass centre median strip, police say.
The incident occurred about 300 metres from a police intercept where officers were checking the roadworthiness of vehicles in the area.
"Were we watching the traffic and saw this white vehicle come over the crest of the hill and brake heavily before it did a U-turn and started to drive (in the opposite direction)," Latrobe Highway Patrol Leading Senior Constable Peter Olorenshaw said.
"So we jumped in the police car and travelled towards where the vehicle had done the U-turn."
As police turned into Vincent Road, the vehicle turned into a service lane near the Morwell Top Pub shortly before police pulled it over.
Police spoke to the driver, a 23 year-old Morwell woman, who police alleged returned a positive result to a preliminary breath test.
"Because of the manner in which she had driven, her vehicle was then impounded by police for 30 days under Road Safety Act 1986 – Hoon Legislation and in order to get it back she will have to pay $1143," Ldg Snr Const Olorenshaw said.
The woman is expected to be charged on summons.
Police ask anyone who witnessed the incident about 2.30pm on Wednesday, 12 July to phone Latrobe Highway Patrol on 5128 1100 or Crime Stoppers on 1800 333 000 or report online via www.crimestoppersvic.com.au.
Twenty-eight defect notices were issued during the police training operation for a range of offences including bald tyres and broken headlights.