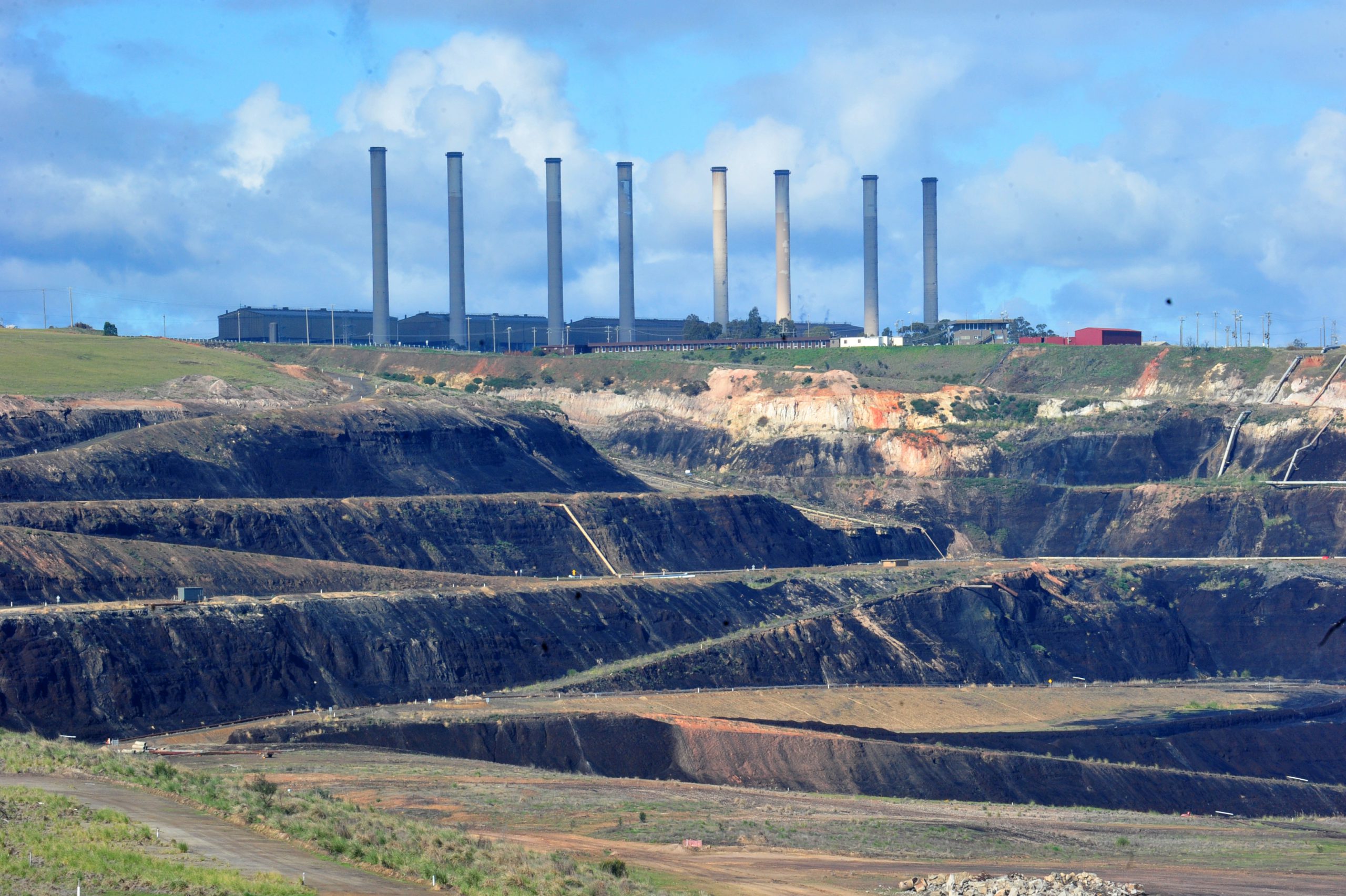 The man who used to run Loy Yang A power station, Ian Nethercote, has taken to task critics who oppose modern brown coal power stations that cut greenhouse gas emissions.
Critics argue renewable energy supported by battery storage will be cheaper than new-technology, baseload coal stations, and can be supported by quick-fire gas plants.
Mr Nethercote, who was an adviser to the Committee for Gippsland's recent report into building a modern brown coal-based power station in the Valley, said he agreed we needed an affordable, reliable energy system that lowers carbon dioxide emissions.
However, in an interview with The Express, Mr Nethercote said "brown coal-fired generation is an essential part of achieving such outcomes and is the main area of conjecture".
The baseload power lost in recent years needed to be replaced, but investment signals had been skewed by the way governments had subsidised renewable energy.
"The notion of having to have storage becomes more important but does not say how much that will cost, " Mr Nethercote said.
"Battery and storage will get better but it's not yet at levels that would sustain a commercially viable network."
Mr Nethercote said the report by chief scientist Alan Finkel did not include the huge extra costs in the transmission and distribution networks to support additional solar and wind in isolated locations.
A new coal-based power station in the Latrobe Valley could use a lot of the existing transmission assets, so there would be no cost.
"It would supply 24-hour power at a high level of reliability and at a cost which wind and solar are not even close to at the moment," he said.
Mr Nethercote said the Committee for Gippsland report used actual numbers from Germany.
The best-known brown coal stations – advanced ultra-super critical plants – had a carbon emission level which was more than 50 per cent lower than the recently-closed Hazelwood power station and 40 per cent better than Loy Yang A.
"That's a significant contribution towards meeting the Paris target," he said.
The cost per megawatt hour for this contemporary plant was about $55-$65 compared with gas, based on a gas price of $8 a gigajoule, would be about $90.
Open-cycle gas was even more, while wind and solar with storage were about $140-$200.
"The German estimates shown assumed a coal price of $70 a tonne – but our coal is not that expensive and so would deliver an even more competitive outcome," Mr Nethercote said.
He said that as battery technology improved, it could equally benefit base load plant.
"If you have battery technology you can have the baseload plant running at its optimum levels of efficiency for longer periods," Mr Nethercote said.
"The battery technology and storage technologies can be used to deal with some of the fluctuation even if you have base load."
He said with the abundant coal supplies in the Latrobe Valley, 50 per cent lower CO2 emissions and low sulphur and low ash levels associated with brown coal compared to black, building a new base load coal plant "becomes a very real proposition".
"And gas prices are not going to get cheaper," he said, particularly given export demand and high international prices.
Mr Nethercote emphasised that this modern coal plant, designed in Germany, was being installed in places like India, China and Poland.
Four 660MW units are also to be built in Dubai using imported black coal.
Renewables had a place, but he said "the energy mix has a way to go and getting that mix correct is extremely important".
Mr Nethercote said critics were wrong in saying there was not a place for coal.
"The progression of these other technologies is not going to happen as quickly as suggested. There are also costs that have not been included within various models thus far which would be significant," he said.