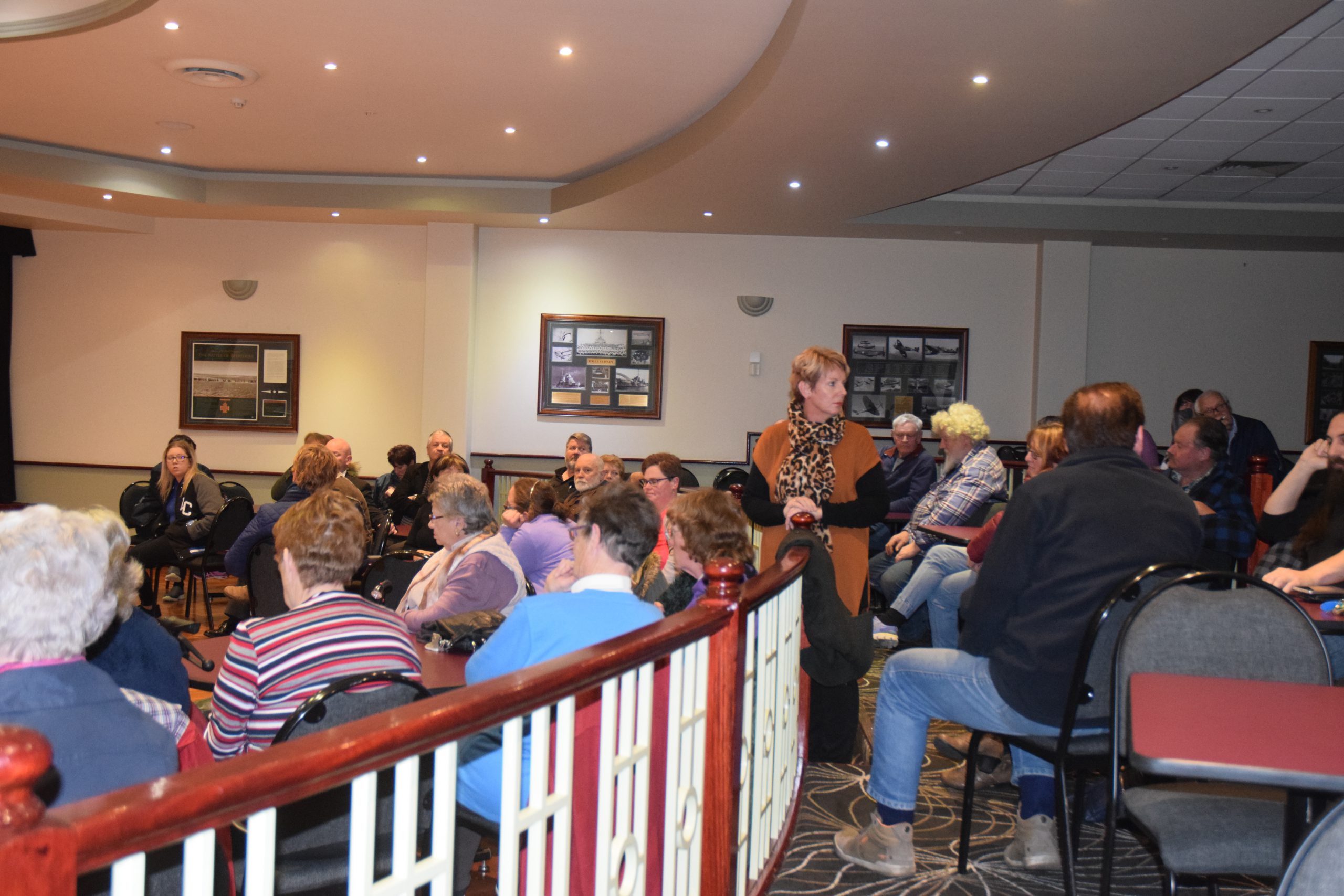 A community push to form a working party to address Moe's "inefficient" public bus network and a perceived lack of car parking around the town has received unanimous support at a community action meeting at Moe on Thursday night.
More than 70 people attended the Moe Traders Association and Committee for Moe forum at the RSL, following community complaints in recent months about how the town's newly-implemented bus network, the meeting heard.
Residents opened up about their frustration during the hour-long meeting.
One woman from Moe claimed the town had been "disposed of" by Public Transport Victoria, acknowledging some people were waiting "up to an hour" to board connecting buses.
Another woman, who regularly travels from Moe to Latrobe Regional Hospital for treatment, said she had "lost trust" in the bus network and questioned "what do we have to do to get reliable public transport."
The group heard from a mother who spoke about her adult daughter, who lives with an intellectual disability, and the issues she faced with the new public transport system.
She said her daughter found the new timetables "really difficult" and "confusing" to understand due to a lack of clarity and information provided.
Committee for Moe member Lisa Price said the group, along with Moe Traders Association, would write to Latrobe City councillor Brad Law to establish a working party to deal with the issues discussed during the meeting.
"We'll write to and ask Cr Law to establish a working party consisting of council, Public Transport Victoria representatives, Committee for Moe, Moe Traders and a representative from Moe taxis to address these ongoing issues," Ms Price, a former Latrobe City Councillor and mayor, said.
She described the current bus network as "horrific" and said it was "about time" these issues were addressed.
"Parking is certainly another issue for the traders around George Street where the parking has been removed on the south side," Ms Price said.
"It's created real issues for the traders along that section because anyone coming into Moe from the roundabout isn't able to park on that part of George Street from Kirk through to Moore streets."
Latrobe City councillor Brad Law, who attended the meeting, said there was "a lot of angst out there (from) a lot of people not being able to get from A to B".
"At the end of the day we just haven't got the best results for the community," Cr Law said.
For more, see Monday's Express.