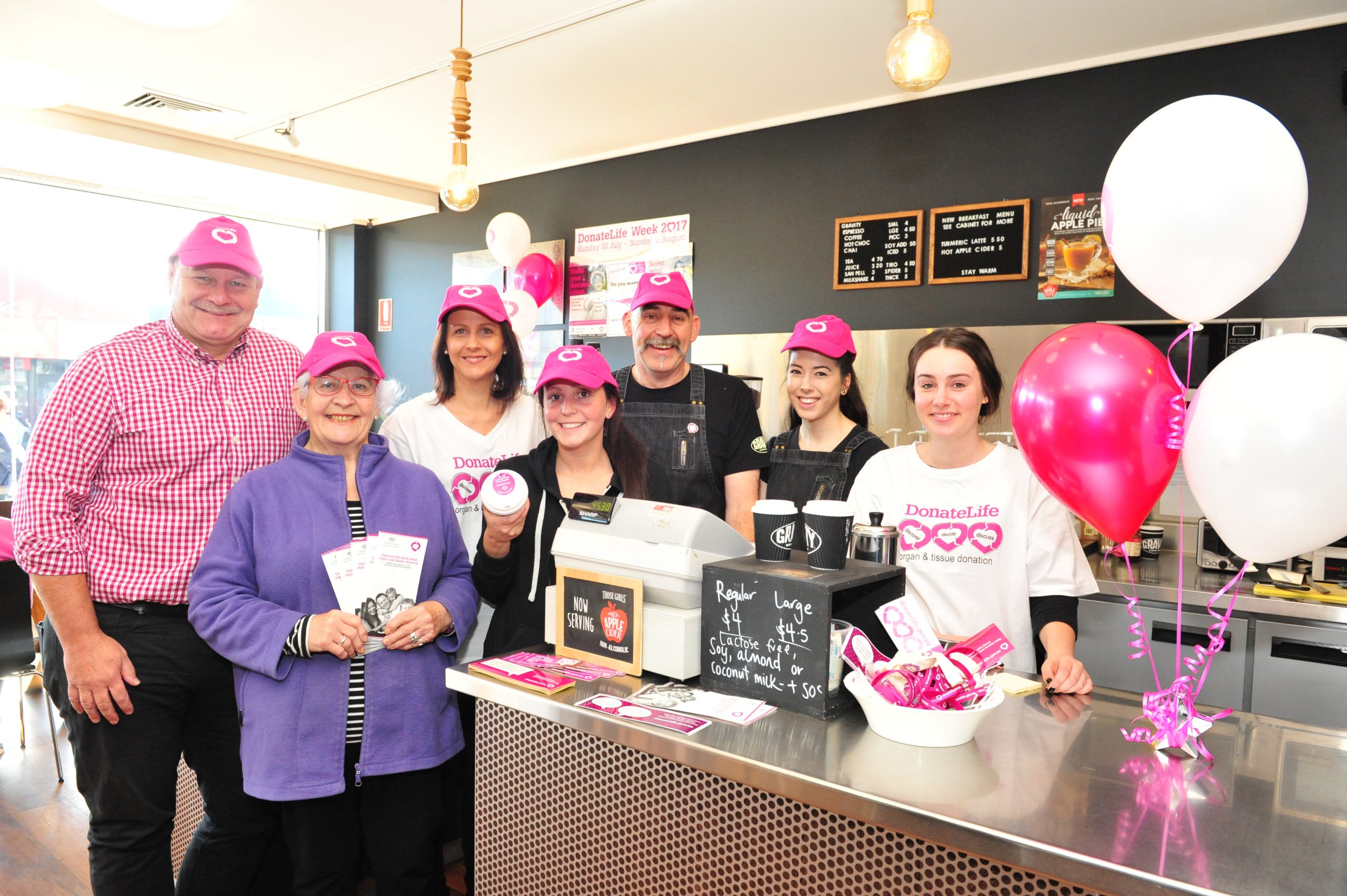 Traralgon resident Emma Boyes has a new lease on life after she became the recipient of a liver transplant at the Austin Hospital in Melbourne in March last year.
"I was sick since I was 14. I gradually got sicker and sicker and my liver was failing," Emma said.
"I was on the (transplant) waitlist for six months. I got a dummy call at four months, but it didn't work out. It was hard, but a couple of months later I got a call and it happened."
Emma said "it was crazy" how quickly she felt better after the transplant surgery.
"Before the surgery my eyes were yellow and I woke up from surgery the next day and my eyes where white again," she said.
"I'm back playing netball, I go the gym whereas I didn't have energy before. Now I have so much more energy."
It is stories like this that fuel DonateLife Week, a campaign designed to encourage Australians to join the Australian Organ Donor Register.
Latrobe Regional Hospital nurse donation specialist Kylie Larkin said new research from DonateLife revealed that while 66 per cent of Victorians were willing to donate their organs and tissue, just one in five had joined the Australian Organ Donation Register.
At the same time, 74 per cent of Victorians would accept a lifesaving transplant.
"Registering as an organ and tissue donor and having the chat with your loved ones about your decision is the single best thing you can do to help more people receive life changing transplants," Ms Larkin said.
"Registering your donation decision is important because it leaves your family in no doubt of your intent to save lives as an organ and tissue donor.
A new, simplified registration platform has recently been unveiled, which allows people to register their donation decision in less than a minute using their Medicare details.
"Registration counts, with nine in 10 families agreeing to donation proceeding when their loved one is a registered donor," Ms Larkin said.
"Only 12 per cent of Victorians know if their partner or family have registered a donation decision.
"In 2016, a record-breaking 406 lives were saved thanks to the generosity of 140 deceased Victorian donors and their families. Victoria had the highest number of deceased donors nationally, contributing 28 per cent to the total donor pool."
Red Annex Caf owners Adam and Kate are supporting the campaign by providing a space for people to talk about organ donation and find sign-up forms and giveaways.
DonateLife has also teamed up with the AFL and Football Federation Australia to promote organ and tissue donation awareness. Organ donation registration will be available at matches around Victoria.
For more information or to sign up, visit donatelife.gov.au or visit The Red Annex Caf in Traralgon during DonateLife week, which ends Sunday.